Nigel Farage beats Prime Minister David Cameron to top 2014 Right-Wing Power List
The Ukip leader's influence continues to rise, according to The Times' chart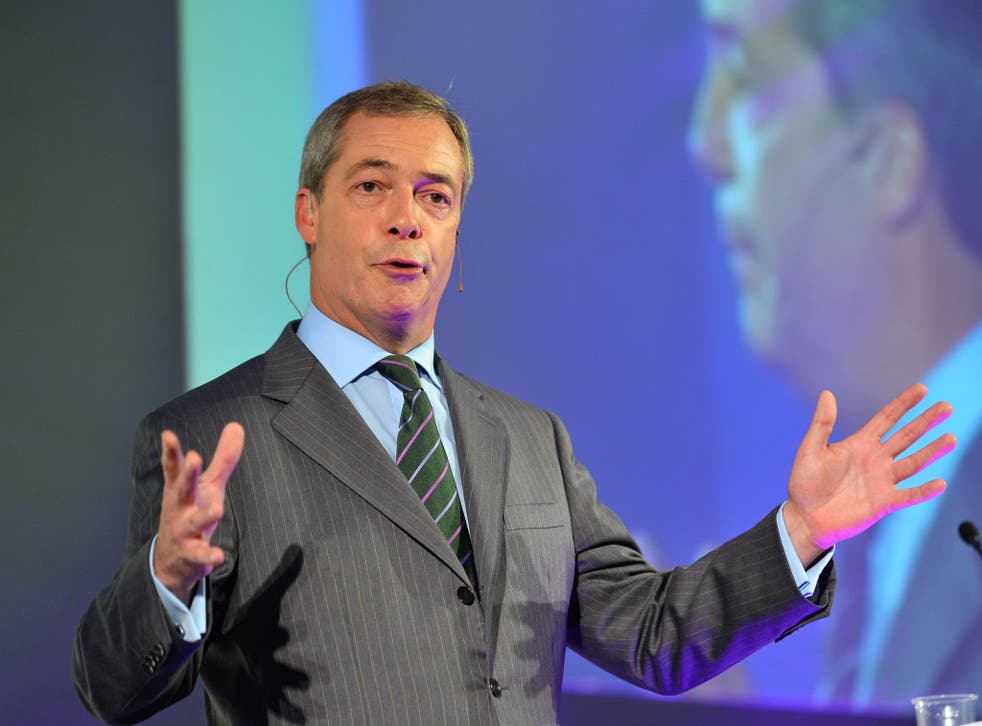 Nigel Farage has beaten the Prime Minister to the top of the Times 2014 right-wing power list.
David Cameron ranks at number two in the chart of 100 high-profile names, proving that Farage truly is an irrepressible force. The Ukip leader has no MPs, yet continues to wield sizable influence over parliament.
"He is the man who can singlehandedly decide whether David Cameron can win a majority in May, and who dominates policy discussions in No 10," writes Iain Dale, who helped compile the list, created by a panel of experts.
"Tory strategists are desperate to win back party supporters who have defected to Ukip and hours are spent answering the question: 'Just how will this policy announcement play with the Kippers?' Farage has a huge opportunity to shaft David Cameron on English devolution."
2014 Right-Wing Power List - Top 25

Show all 24
George Osborne came third, followed by Boris Johnson at four and political strategist Lynton Crosby at five. Theresa May ranked sixth, followed by Philip Hammond, Sajid Javid and Jeremy Hunt.
Samantha Cameron came in at 11 – one of only three women to feature in the top 25.
The highest new entry was secretary of state for education Nicky Morgan at 19.Ukip's Patrick O'Flynn was the second highest entry at 40, the party's director of communications and the person most likely to succeed Farage if his election campaign doesn't go according to plan.
Join our new commenting forum
Join thought-provoking conversations, follow other Independent readers and see their replies