Porn star Nikki Benz to run against Rob Ford in Toronto mayoral elections
The adult film star hopes to run against the scandal-ridden mayor in October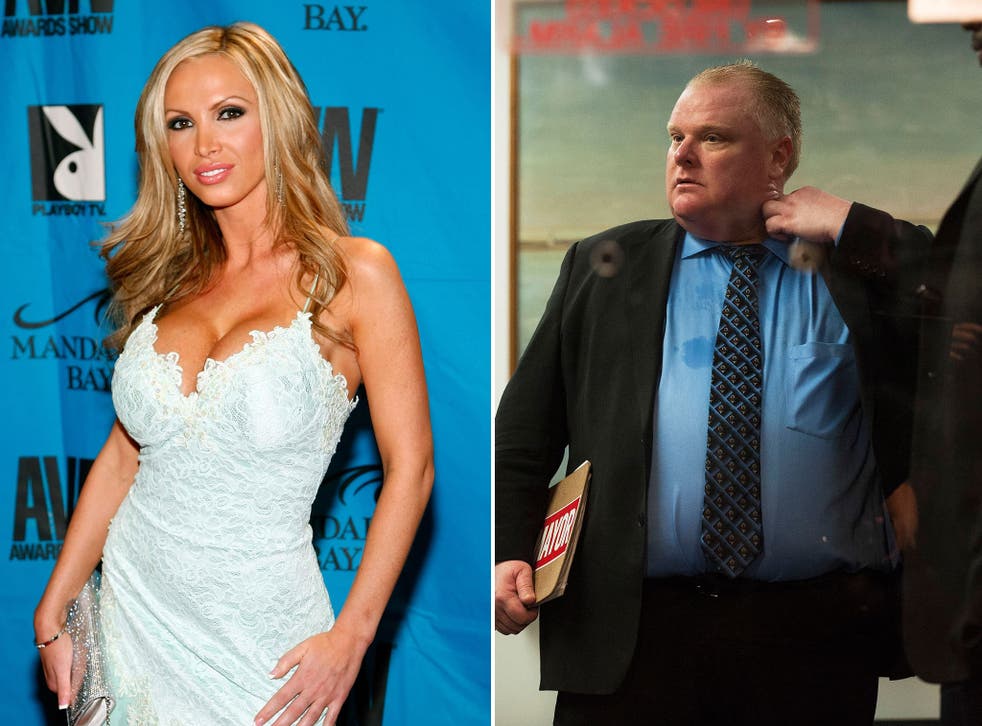 Canadian porn star Nikki Benz has formally announced her plans to run against scandal-ridden Toronto mayor Rob Ford in the October mayoral elections.
Mr Ford has been in rehab since the beginning of May after another video of him allegedly smoking crack cocaine was released, alongside an additional audio clip reportedly featuring the embattled Canadian politician making racist, sexist and homophobic comments.
Ms Benz, who has appeared in 217 adult films, is expected to try and register as the 55th candidate for the race this week after an unsuccessful attempt on Wednesday when her driver's license was not accepted as the correct ID by officials.
The 32-year-old advertises herself as "Toronto's sexiest mayor" and her slogan advises voters to "trade in your Ford for a Benz".
Ms Benz promises to "bring the adult film industry to Toronto" should she be elected because it would "bring a lot of profit to the city". "If Rob Ford can do it, I can do it," she told the Toronto Sun.
Mr Ford last year admitted, after months of denial, to smoking crack cocaine in a "drunken stupor". His confession came after police said they had obtained a video which appeared to show him taking the illegal drug.
Ford has faced a series of scandals over the past year featuring a string of incidents including public drunkenness and him appearing to threaten "murder" in another video.
Despite this, Ms Benz said she believes Mr Ford is her biggest competition in the 27 October elections. "He's definitely the underdog, I know (Ford's) ratings just recently went down but I do feel like he has a very good chance to get re-elected," she said.
Mr Ford recently described his experience in rehab as "amazing" and said his time there "reminds me of football camp". In addition to dealing with his past and learning about himself, Mr Ford claimed he was using his time there to prepare for the forthcoming elections.
"Of course, I am coming back and I am going to kick butt," he said.
"I asked for my calls sheets and I am making calls to constituents. I am getting help but I still want to help."
He was the first to register as a candidate in January and emphasised the spirit of second chances during a speech in front of supporters.
Join our new commenting forum
Join thought-provoking conversations, follow other Independent readers and see their replies