Donald Trump's 'locker-room' remarks nominated for Bad Sex in Fiction awards but discounted as it 'only covers fiction'
Unfortunately, the President-elect will be going home empty handed as these words were uttered in the cold light of day rather than on the pages of his magnum opus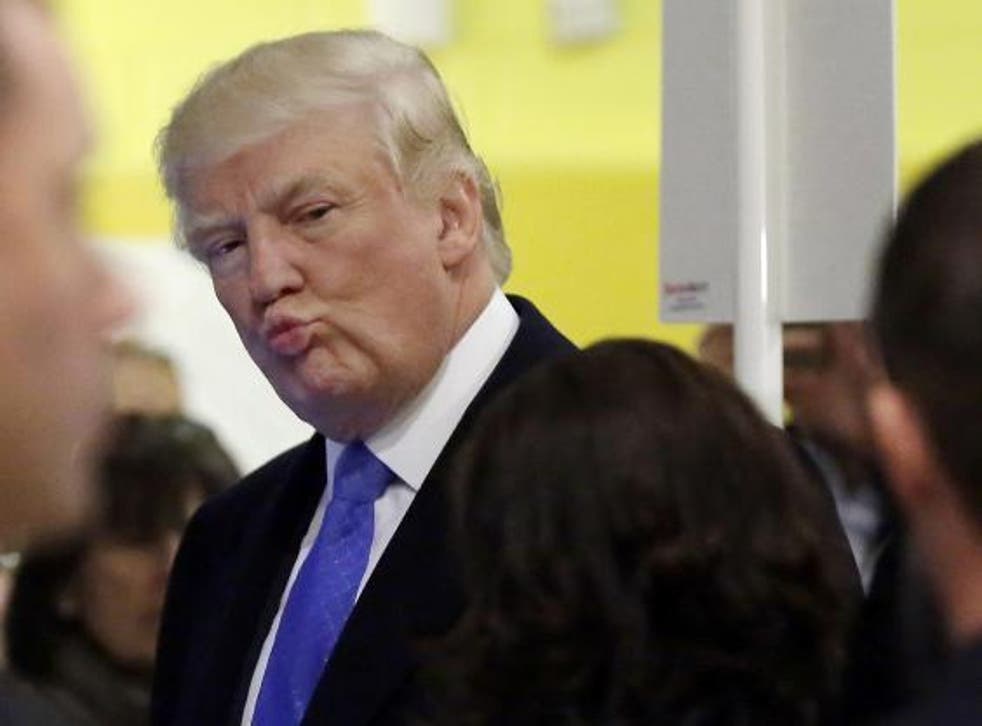 The Bad Sex in Fiction Award is not an accolade your average writer would self-congratulatory accept on stage or proudly position on their mantle piece. On the contrary, the Literary Review describe it as an award for an "outstandingly bad scene of sexual description in an otherwise good novel".
While every year brings its own set of surprises and its own set of unsexy sex scenes, this year has seen some of the least tantalising words in the award's history nominated and they come from Donald Trump.
The President-elect's "p***y-grabbing" comments might have gained widespread condemnation from Republicans, Democrats and pretty much everyone but his son Donald Trump Jnr, who said that while they were a "mistake" they were also "a fact of life", but they have proved rather fortuitous in this niche literary sphere.
President Donald Trump life in pictures

Show all 16
For anyone who was living under a rock and somehow missed the sexually aggressive remarks, at the beginning of October a leaked tape from 2005 surfaced in which the now President-elect could be heard boasting about groping and making unwanted advances on women. Mr Trump initially dismissed his lewd remarks as "locker room" talk but then apologised for his comments in a 90-second apology.
Despite being nominated by several readers for the Bad Sex in Fiction award for his "locker room talk", it has now been revealed that Mr Trump will be going home empty handed. Judges decided the award "had to be discounted on the grounds that the award only covers fiction". The billionaire property mogul of course uttered these words in real life not on the pages of his magnum opus.
Instead the award, which describes itself as seeking to "draw attention to poorly written, perfunctory or redundant passages of sexual description in modern fiction", went to former Blue Peter presenter Janet Ellis in her debut novel The Butcher's Hook. To her credit, she did manage to incorporate "mud ridges", "cows chewing grass" and "livestock" into an explicit sex scene which was vaguely reminiscent of Old MacDonald's farm.
Register for free to continue reading
Registration is a free and easy way to support our truly independent journalism
By registering, you will also enjoy limited access to Premium articles, exclusive newsletters, commenting, and virtual events with our leading journalists
Already have an account? sign in
Register for free to continue reading
Registration is a free and easy way to support our truly independent journalism
By registering, you will also enjoy limited access to Premium articles, exclusive newsletters, commenting, and virtual events with our leading journalists
Already have an account? sign in
Join our new commenting forum
Join thought-provoking conversations, follow other Independent readers and see their replies