Psy in legal dispute with artists over attempts to evict them from his Seoul coffee house
The YouTube star bought the gallery and hipster hangout, Takeout Drawing, in 2012, amd critics say he is keen to cash in on the city's rising property prices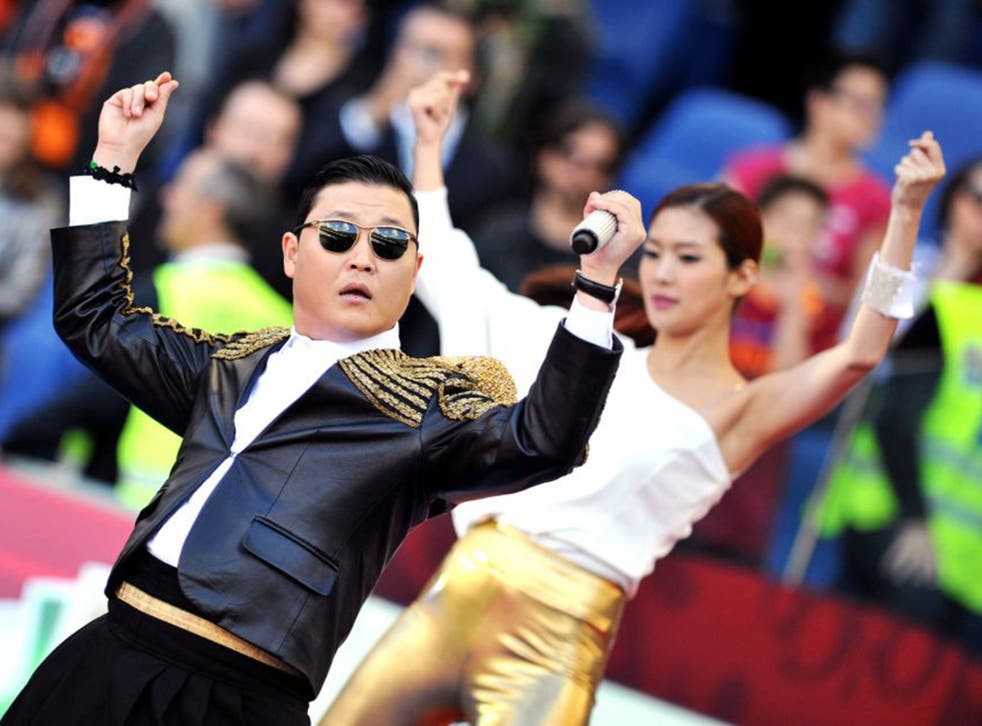 The artists and writers who frequent Takeout Drawing, a coffee shop, gallery and hipster hangout in Seoul, are unlikely to be diehard fans of pop star Psy – even if they do count themselves among the 2,435,832,647 who have watched "Gangnam Style", Psy's ode to avarice and excess, online.
In a city where super-high rents have been criticised as killing vibrancy, the claimed eviction of artists who hang their works at Takeout Drawing has struck a nerve. It is claimed that 10 lawsuits have been exchanged between the coffee house and their YouTube star landlord. Psy reportedly bought the six-floor building in central Seoul in 2012 and wants to evict the artists based on a 2011 court ruling that ordered them to leave by the end of 2013.
Psy, however, faces emotional outbursts from those who accuse him, as an enormously wealthy artist, of failing to help those less fortunate. "Everyone knows Psy is the owner of the building," Choi So-yeon, who has the title of "CEO" of Takeout Drawing, said. "He is not doing a good thing."
Now, Ms Choi says, Psy is getting the message – at the eleventh hour he postponed his plan to clear out the building and is willing to negotiate. That would appear to be a bow to widespread condemnation – and the reality that the artists refuse to budge.
Song Hyeon-ae, a co-owner of Takeout Drawing told the Korean website OhMyNews that Psy had broken a deal under which the agreement on the coffee shop was automatically renewable every year.
Ms Song claims Psy, real name Park Sang-hak, is eager to cash in on rising property prices in Seoul.
His global hit "Gangnam Style" venerated the city's rapid rise as one of the world's wealthiest capitals. Once renovations are complete, according to one estimate, the cafe should be worth at least $50m (£32m).
Shin Je-hyeon, another of Takeout Drawing's owners, described as a "resident artist", said: "We opened this place as a centre for culture and conversation. We mean to hold on to it."
Psy's lawyer, Jang Gyeong-seok, argued successfully in court that the cafe owners had no legal right to hold on to the property after the expiry of their rental agreement and had until the embarrassment of negative publicity had refused attempts at negotiating a new understanding.
Others, however, have said that Psy is just the latest in a series of owners who have tried to force the cafe off the premises. "He's suffering because he's famous," said one local.
Join our new commenting forum
Join thought-provoking conversations, follow other Independent readers and see their replies