The Independent's journalism is supported by our readers. When you purchase through links on our site, we may earn commission.
Richard Dawkins dismisses viral anti-atheist video that compares God to a dentist as 'pathetic'
Video promises to 'destroy atheism in one minute', but Dawkins disagrees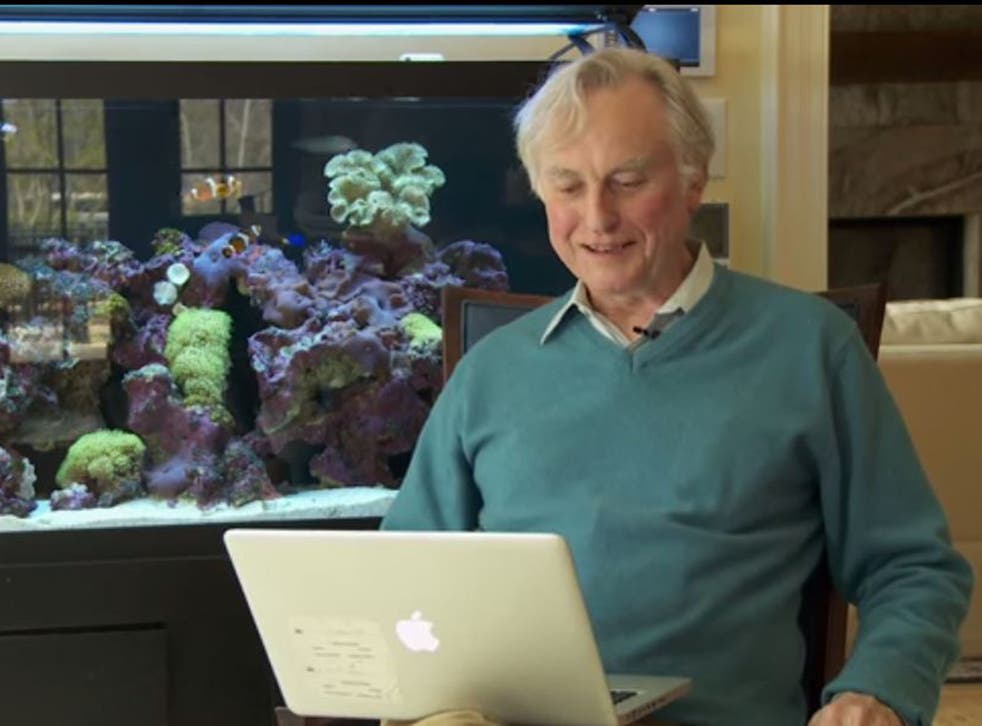 Richard Dawkins has given a withering putdown to a cheesy video uploaded by a Christian evangelist.
Dawkins rejected Joshua Feuerstein's big claim that a viral video proved the existence of God, calling it 'weak'.
Christian evangelist Feuerstein claimed that the film dismantled all of the work done by philosophers such as Dawkins in 60 seconds.
"If this is the best the faith-heads can do by way of 'demolishing atheism', I hope you will give it maximum publicity in order to demonstrate how pathetic the 'argument' is. It's so weak, no reply is needed," Dawkins told the Huffington Post.
"To anyone of any intelligence at all, it replies to itself."
Feuerstein, 33, is a former TV and radio evangelist, who has taken to social media to broadcast "his personal story of redemption and the hope of how Jesus Christ can heal a hurting heart!"
He has over 1,000,000 likes on Facebook and frequently updates his page with motivational videos about Christianity.
He once promised a $100,000 reward to the person who could disprove the existence of God. Bet Dawkins is gutted it wasn't this time around.
Register for free to continue reading
Registration is a free and easy way to support our truly independent journalism
By registering, you will also enjoy limited access to Premium articles, exclusive newsletters, commenting, and virtual events with our leading journalists
Already have an account? sign in
Register for free to continue reading
Registration is a free and easy way to support our truly independent journalism
By registering, you will also enjoy limited access to Premium articles, exclusive newsletters, commenting, and virtual events with our leading journalists
Already have an account? sign in
Join our new commenting forum
Join thought-provoking conversations, follow other Independent readers and see their replies