Twitter's perfect response to man who body shamed US gymnasts Simone Biles, Madison Kocian and Aly Raisman
'They're Olympians, they didn't work out to be attractive or for our approval they did it to win Gold'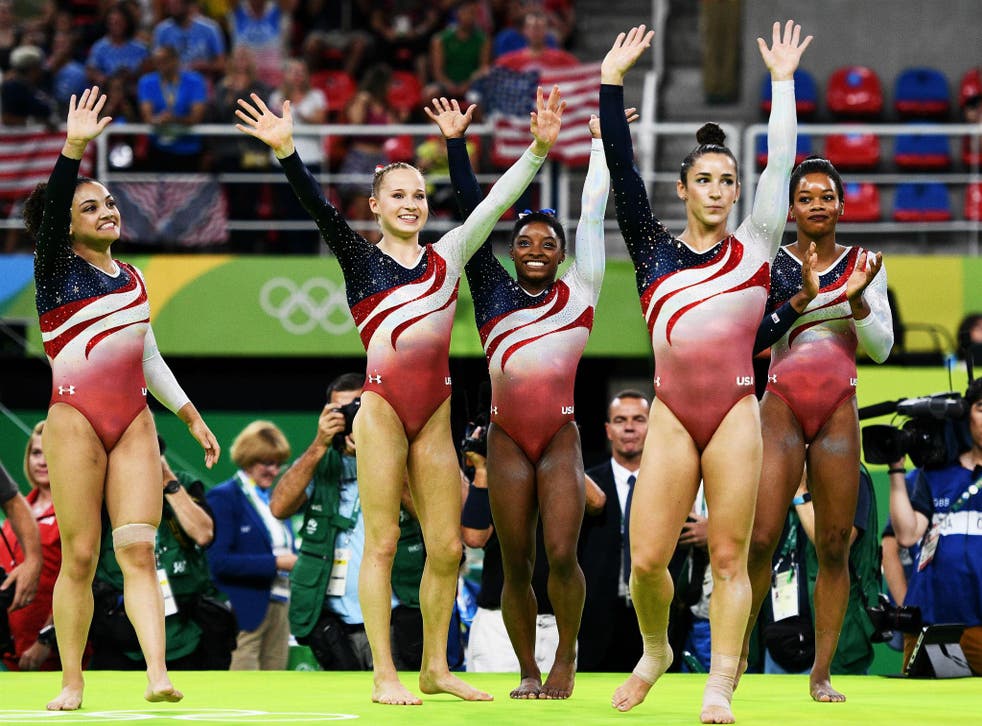 Despite the US gymnastics 'final five' team soaring to victory, dominating their event by a substantial lead and astounding viewers with their flips, tumbles and leaps, some people felt the need to scrutinise their bodies instead.
Squad captain Aly Raisman, team members Gabby Douglas, Laurie Hernandez, Madison Kocian and the newly-crowned Queen of the games Simone Biles won gold in the team all-round event at Rio.
When they were not training or winning medals, the team acquired a reputation for having fun, reportedly even receiving a warning from their coach to "be more serious".
Sexism debates during the Olympics

Show all 5
After their competitions, and in amongst many interview requests and meeting Zac Efron, Biles, Raisman and Kocian took to the beach to enjoy what the Brazillian city had to offer.
Biles shared a picture of the trio at the beach and their athletic, strong physiques gained attention on social media. Whilst the majority of people were in awe of their chiselled abs, one person instead derided their muscular frames.
The tweet, which said "Y'all find this attractive? lmaaoo", has since been deleted but was responded to by a woman who has now won over the internet amassing more than 50,000 retweets and 84,000 likes.
A whole other host of people also decided to call him out on his tweet and hammer home the message that female athletes are not striving for their bodies to be accepted by men:
Aside from their team results, captain Raisman won two silvers in her individual events, Kocian and Hernandez also won a silver each. Thanks to the four gold medals and a bronze she won at the games, 19-year-old Biles was selected to carry the American flag at the closing ceremony of the Games on Sunday. If she was not aware already, Biles soon realised her new found celebrity status when a swarm of people surrounded her with requests for a selfie temporarily halting the procession of athletes.
Join our new commenting forum
Join thought-provoking conversations, follow other Independent readers and see their replies