Who is Sir John Chilcot, the ex-civil servant leading inquiry into the Iraq war?
From Cambridge graduate to career civil servant to Chilcot inquiry, Sir John has become synonymous with discussions surrounding the Iraq war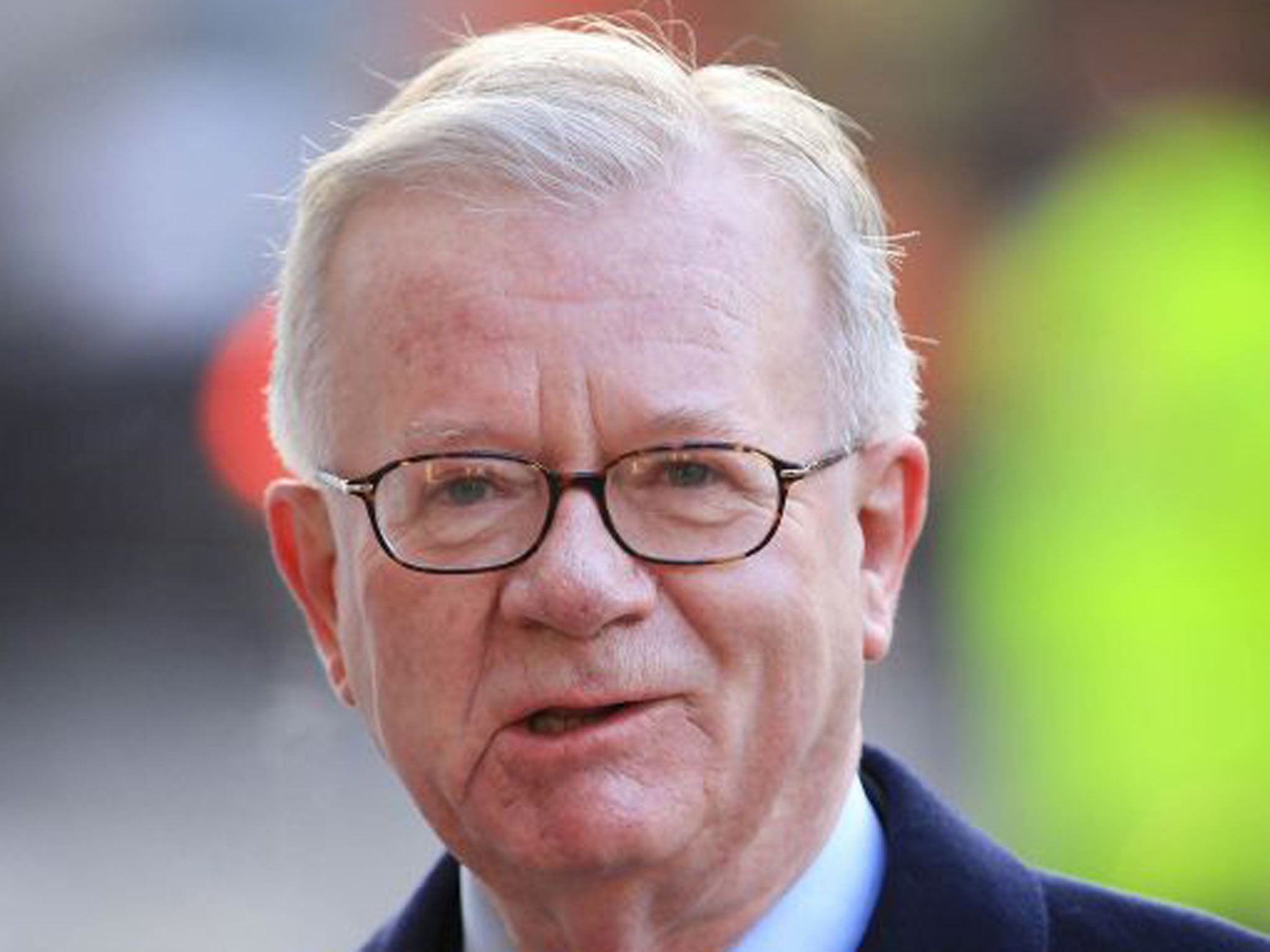 After seven years, £10 million and more than 100 witnesses, the Chilcot report has finally been published.
The long-awaited 2.6 million-word report on the Iraq war, which is four times longer than War and Peace, has criticised misjudgements which led to the invasion of Iraq in 2003.
Sir John Chilcot, the chairman of the report, has concluded that Tony Blair convinced himself there were weapons of mass destruction in Iraq, though the secret intelligence reports he had been shown "did not justify" his certainty.
After significant delays in publishing the report, expectations were high and many questioned just how critical of politicians Sir John will be. Conservative commentator Peter Oborne argued that "if Chilcot fails to nail Blair's lies, it's final proof our democracy is broken".
Sir John said the report would answer some questions for the families of the 179 Britons who died between 2003 and 2009.
But who is the man behind the report who has become synonymous with the fierce ongoing debate surrounding the Iraq war?
People news in pictures
Show all 18
He is a former career civil servant
Sir John is a British Privy Counsellor and was a career civil servant until he retired in 1997.
Born on 22 April 1939, Sir John was privately educated at Brighton College and then went on to study English and Modern and Medieval Languages at Pembroke College, Cambridge.
After graduating from Cambridge he went into the civil service and joined the Home Office in 1963. He held a number of senior positions, including being the most senior civil servant in the Northern Ireland Office from 1990 to 1997 - a time at which tensions were high.
In an interview with Old Brightonians, a blog about alumni from his school, he said his role during Northern Ireland conflict was the thing he was most proud of during his career. "Helping the transition from war to peace," he said.
He was also the Deputy Under-Secretary at the Home Office in charge of the Police Department.
Sir John Chilcot delivers report
He acted as staff counsellor to MI5 and MI6
He acted as staff counsellor to MI5 and MI6 between 1999 to 2004, handling private and personal complaints from members of the intelligence services about their work and conditions.
While Sir John might be known for his contributions to the civil service, in the Old Brightonian interview, he said he would like, "to be remembered as a really good squash player - which I never was".
He was seen as an impartial leader for the Chilcot inquiry
Gordon Brown appointed Sir John to lead what is formerly known as the Iraq Inquiry. It opened on 24 November 2009, ended on 2 February 2011 and was intended to be a definitive inquiry into the Iraq war.
Due to the fact Sir John had retired in 1997, he was not linked to the governments of Tony Blair or Brown and was considered an impartial neutral leader for the inquiry.
He has been criticised for being part of the Whitehall establishment
Despite this, some critics have argued his long-running affiliation with the Whitehall establishment will mean he is not likely to challenge ministers strongly enough or ask questions which probe deeply enough. He has also received heavy criticism due to the delay in publishing the report. It had initially been expected to be finished in just two years.
Throughout the inquiry, Sir John demonstrated his ability to challenge Brown on how it was carried out. He insisted much of the evidence was given in public after Brown said it would be heard in private. He also managed to access exchanges between Blair and George Bush despite his attempts initially being impeded.
The Chilcot Inquiry - A timeline of the Iraq War
He is president of an independent policing think tank
He has been involved in a number of other inquiries. He was on the Butler Review which investigated the intelligence surrounding the case made in the run-up to the invasion of Iraq.
He became Privy Counsellor in 2004, and is president of the independent policing think tank the Police Foundation and formerly served as its chair.
Join our commenting forum
Join thought-provoking conversations, follow other Independent readers and see their replies