BBC defends Baftas 2015 host Stephen Fry over explicit remark about Tom Cruise
The actor incurred the wrath of a number of viewers with these comments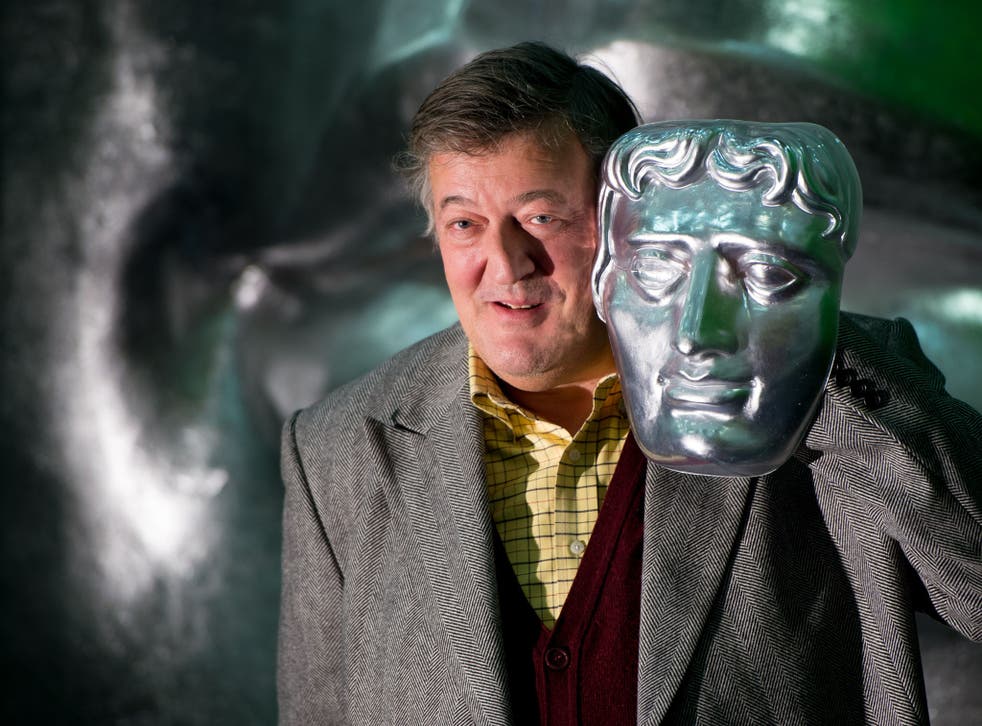 Stephen Fry is one of Britain's best-loved house-hold names and rarely inspires so much as a negative headline, let alone a viewers' complaint.
But the Baftas host appeared to incur the wrath of several at home after he made a number of risqué remarks during this year's ceremony.
At one point, he told his audience it was "pissing down with stars". He also introduced Tom Cruise as "Tom f**king Cruise" as he ambled on stage to present an award.
"We received complaints from viewers unhappy with some of Stephen Fry's language while presenting the Baftas," a statement on the BBC's complaints website read.
Baftas 2015 red carpet

Show all 21
"The Baftas is not a BBC event, but during our coverage of the awards ceremony we try to find a compromise between presenting the events of the night as they happened, while remaining within the expectations of the majority of the viewers at home – which saw over 5.5 million people tuning in to watch. Attitudes to strong language vary enormously and we considered very carefully how to reflect this.
"Stephen, whose irreverence and style is extremely well-known to viewers, has presented the Baftas for several years. Any strong language was used after the watershed, and there was a presentation announcement at the start of the programme warning viewers that the broadcast would contain language of this nature.
"We accept that some viewers disagreed with this approach, and this feedback has been noted."
In happier news, Fry chose the Baftas weekend to make his first public appearance with his new husband Elliott Spencer, who watched on from the wings as the actor won the affections not just of Birdman stars Michael Keaton and Ed Norton, but also a kiss from Cuba Gooding Jr.
Not that Spencer was remotely phased by the attention afforded to Fry.
"Stephen is the love of my life, the light of my life," Spencer said, speaking about his relationship for the first time at a post-Baftas party.
"We laugh all the time," he continued. "Humour is the binding thing in our life. I think that's what brought us together.
"It's been incredible. We met at a house party three years ago after we were introduced by friends. The rest is history
Register for free to continue reading
Registration is a free and easy way to support our truly independent journalism
By registering, you will also enjoy limited access to Premium articles, exclusive newsletters, commenting, and virtual events with our leading journalists
Already have an account? sign in
Register for free to continue reading
Registration is a free and easy way to support our truly independent journalism
By registering, you will also enjoy limited access to Premium articles, exclusive newsletters, commenting, and virtual events with our leading journalists
Already have an account? sign in
Join our new commenting forum
Join thought-provoking conversations, follow other Independent readers and see their replies