The Isis flag should not be banned because Britain is a 'free country', says Boris Johnson
The Mayor of London says banning the symbol would be difficult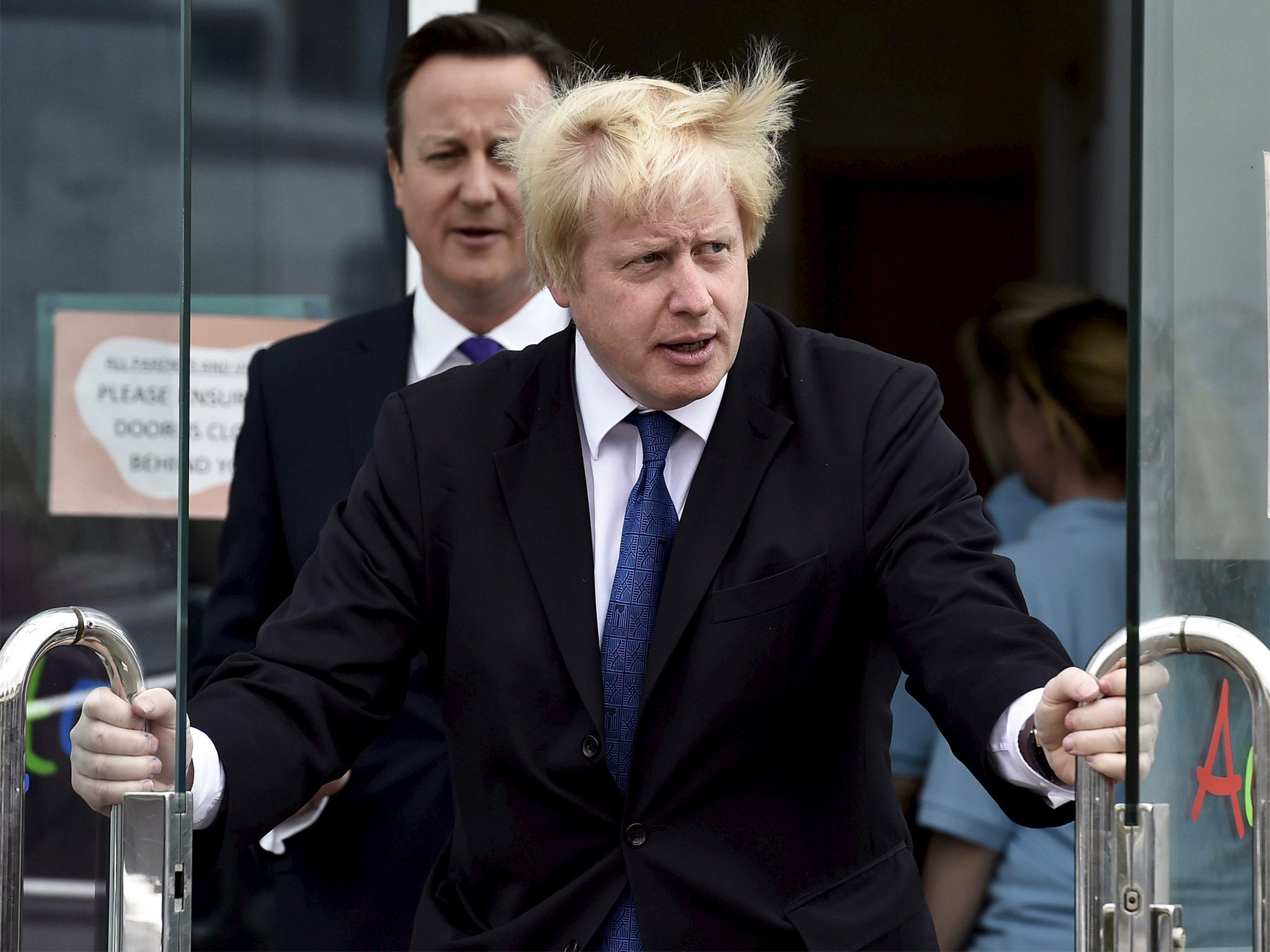 The Isis flag should not be banned by law because Britain is a "free country", Boris Johnson has said.
The Mayor of London said he did not want to see the flag of the so-called Islamic State flying anywhere but said that banning it in law could prove unworkable.
"I don't like people carrying the ISIS flag … I think a balance has got to be struck," he LBC radio.
"We live in a free country and I think you'd have to have primary legislation to designate certain bits of iconography as being illegal. It would be quite difficult."
"Some government would come in and they'd say 'Ferrari? I'm fed up with that guy! He's banned'," he said by way of example.
He compared flying the flag to wearing Nazi memorabilia, which is not explicitly illegal in the UK.
Isis is a militant group mainly found in Syria and Iraq. It has seized large swathes of both countries and says it wants to establish a religious state.
The issue of the flag came to the fore after it transpired that police had declined to arrest a man with a similar banner in London.
Officers stopped the man to talk to him but decided that he was "acting within the law".
David Cameron had previously said he wanted everyone with an Isis flag arrested. In an article for the Sunday Telegraph last August he wrote:
"The position is clear. If people are walking around with Isil flags or trying to recruit people to their terrorist cause they will be arrested and their materials will be seized."
In pictures: The rise of Isis
Show all 74
Laws that could have potentially applied to someone carrying an Isis flag include the Public Order Act and the Terrorism Act.
For these rules to have applied someone would have be causing alarm or distress or be suspected to be a member of a terrorist organisation.
The flag is not unique to Isis, though it has come to be identified with the group in recent years.
Mr Johnson said it was not for him to interfere with operational matters of the Metropolitan Police and that it would be wrong to pass judgement on the incident without knowing all the facts.
Join our commenting forum
Join thought-provoking conversations, follow other Independent readers and see their replies