The Independent's journalism is supported by our readers. When you purchase through links on our site, we may earn commission.
Donald Trump calls for Apple boycott over FBI standoff - while tweeting from iPhone
'What I think you ought to do is boycott Apple until such time as they give that security number,' says Republican frontrunner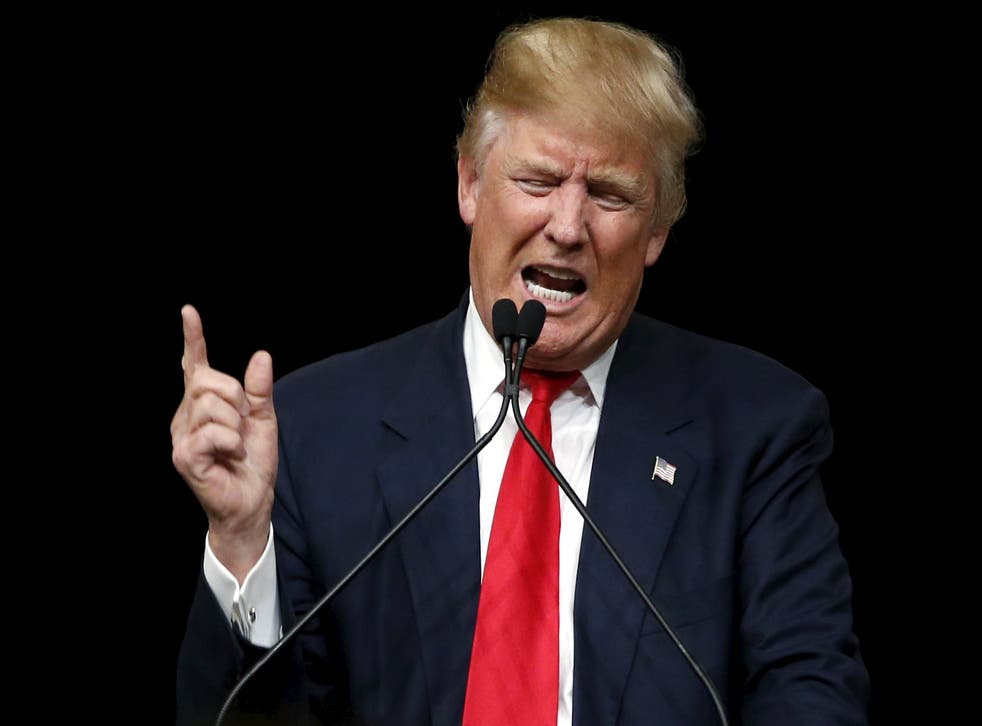 Donald Trump has called for a boycott of tech giants Apple - while continuing to use his iPhone.
Speaking at a town hall event in South Carolina, the Republican presidential frontrunner asked followers to steer clear of the firm until it cooperates with the FBI's request to unlock the iPhone of one of the San Bernardino shooters.
"What I think you ought to do is boycott Apple until such time as they give that security number," he said.
"How do you like that? I just thought of that!"
Shortly after the event, Trump sent a tweet from his iPhone, made by Apple.
Even though the US government sought a court order to force Apple to unlock the iPhone as part of the inquiry into last year's San Bernardino attacks, the firm has refused to comply with the demands.
The tech giant's chief executive, Tim Cook, described the FBI's demand as "chilling" in a letter published on the company's website.
"The United States government has demanded that Apple take an unprecedented step which threatens the security of our customers. We oppose this order, which has implications far beyond the legal case at hand," he wrote.
The very fact Trump used the term "security number" suggests the Republican would-be presidential candidate has little insight into discussions between Apple and the FBI.
Donald Trump's most controversial quotes

Show all 14
The US government has in fact called for Apple to build software which gets round a security feature on iPhones that completely erases the memory after 10 failed passcode entry attempts – rather than the passcode itself.
After being called out on his demands by Colin Jones from The Daily Beast, he backpedalled and tweeted that he used both a Samsung device and an iPhone.
It is not the first time Trump has called for a boycott. He previously demanded a boycott of Macy's after the retail giant pulled his line of clothing from its shops because of his controversial comments about undocumented Mexican immigrants.
Join our new commenting forum
Join thought-provoking conversations, follow other Independent readers and see their replies