U2 guitarist The Edge: 'When Bono goes cycling, he likes to dress up as a Hasidic Jew'
Bono required extensive reconstructive surgery, including three metal plates and 18 screws, after he fell off his bike in New York mid-November
Jenn Selby
Friday 05 December 2014 12:53 Comments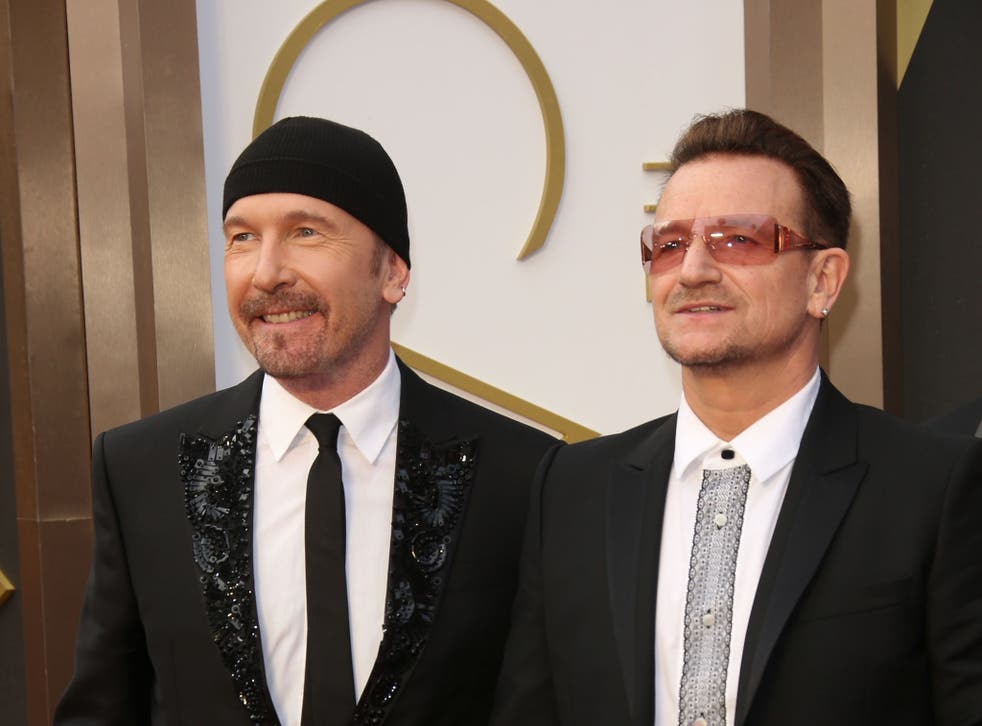 The image of Bono on a bicycle on a long coat, sharp hat and flowing payots isn't one many of us have had the imaginations to visualise.
That is until The Edge dreamt it up for us.
"You know, when Bono goes cycling he likes to dress up as a Hasidic Jew," the U2 guitarist responded, no doubt to the bemused expression of his interviewer merely after a quick update on the singer's health.
Bono required extensive reconstructive surgery after he fell off his bike in New York mid-November.
The Edge did, however, go on to inform us that the musician still "basically can't move".
"He managed to come out of it with what you could only describe as injuries from a car crash, literally, multiple fractures of bones in his elbow and in his back," he told Radio.com.
"But he's doing OK."
Bono is currently in recovery in Dublin, he added.
Since his accident, Bono has been forced to sit out of a number of U2 live appearances, including a headlining gig for World Aids Day in New York earlier this week, where he was replaced by substitute frontmen Chris Martin and Bruce Springsteen.
The "high energy bicycle accident" in Central Park left him with a "facial fracture involving the orbit of his eye" and a bone "tearing through his skin".
Dean Lorich, Bono's Orthopaedic trauma surgeon, told Rolling Stone magazine: "He was taken emergently to the operating room where the elbow was washed out and debrided.
"A nerve trapped in the break was moved and the bone was repaired with three metal plates and 18 screws."
In true Final Destination style, the incident happened days after Bono narrowly avoided a mid-flight disaster when the door fell off the private jet he was travelling in, scattering his and his friends' luggage somewhere over Germany.
The singer was making a two-hour trip from Dublin to Berlin on board a Learjet 60 D-CGEO with four friends heading to the Bambi International Music awards when the accident apparently took place.
When the aircraft reached the German coast, the tailgate at the rear of the plane became detached.
"He was extremely lucky, the plane could have gone down," a source is quoted in the Irish Daily Mail as saying.
Register for free to continue reading
Registration is a free and easy way to support our truly independent journalism
By registering, you will also enjoy limited access to Premium articles, exclusive newsletters, commenting, and virtual events with our leading journalists
Already have an account? sign in
Join our new commenting forum
Join thought-provoking conversations, follow other Independent readers and see their replies