Energy drinks can cause potentially 'life-threatening' changes to heart rhythm, research finds
Pick-me-ups can make significant changes to blood pressure and to the heart's electrical activity, study found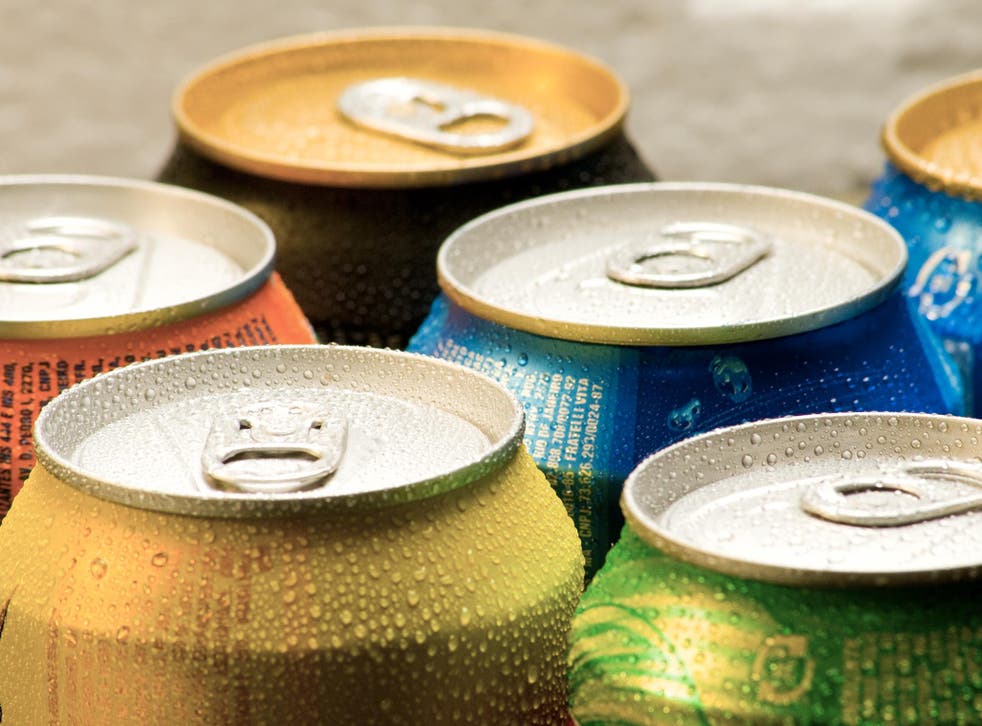 Energy drinks can cause potentially "life-threatening" alterations to the body, new research has found.
As little as one drink can make significant changes to blood pressure and to the heart's electrical activity, the study concluded.
It was led by Doctor Emily Fletcher, deputy pharmacy flight commander from David Grant USAF Medical Centre at Travis Air Force Base in California, who said nearly 15 per cent of those in the military drink nearly three cans a day.
"We decided to study energy drinks' potential heart health impact because previous research has shown 75 per cent of the base's military personnel have consumed an energy drink," Dr Fletcher told the Sun.
"And nearly 15 per cent of military personnel, in general, drink three cans a day when deployed, which is more than we studied here."
The study, which was published in the Journal of the American Heart Association, gave two groups of subjects either an energy drink or a control drink which contained the same amount of caffeine but had lime juice and cherry syrup added as opposed to the sugar and other compounds found in energy drinks.
Those who had energy drinks were found to have an elevated blood pressure and corrected QT interval ten milliseconds higher.
The QT interval is the measurement of time taken for the heart to beat again and changes to it can have serious effects.
"If this time interval, which is measured in milliseconds, is either too short or too long, it can cause the heart to beat abnormally. The resulting arrhythmia can be life-threatening," Dr Fletcher said.
There is currently medication available to correct QT intervals of six milliseconds, four lower than what was witnessed in the study.
Researchers have warned that anyone who suffers from high blood pressure or cardiac conditions should avoid the drinks until further investigations are conducted.
In recent years there has been a drastic increase in the number of A&E visits and even deaths from energy drink-associated incidents.
One man who drank several energy drinks a day turned yellow and developed severe hepatitis, among other symptoms, doctors claimed.
Science news in pictures

Show all 20
Gavin Partington, Director General at the British Soft Drinks association, said that coffee tends to have the same caffeine content as energy drinks.
"Caffeine in energy drinks is no different to caffeine in coffee so these findings are somewhat odd," Mr Partington said.
"The European Food Safety Authority latest opinion confirms the safety of energy drinks and their ingredients and therefore does not provide any scientific justification to treat energy drinks any differently to the main contributors to daily caffeine intake including tea, coffee and chocolate.
"It's also worth remembering that coffees from popular high street chains contain the same or more caffeine than most energy drinks," he added.
Register for free to continue reading
Registration is a free and easy way to support our truly independent journalism
By registering, you will also enjoy limited access to Premium articles, exclusive newsletters, commenting, and virtual events with our leading journalists
Already have an account? sign in
Register for free to continue reading
Registration is a free and easy way to support our truly independent journalism
By registering, you will also enjoy limited access to Premium articles, exclusive newsletters, commenting, and virtual events with our leading journalists
Already have an account? sign in
Join our new commenting forum
Join thought-provoking conversations, follow other Independent readers and see their replies