Scientists prepare to unleash millions of mosquitoes to have sex with and kill their cousins
Population of Aedes aegypti insects, which spread the Zika virus, dropped by 90 per cent after trials in Panama and the Cayman Islands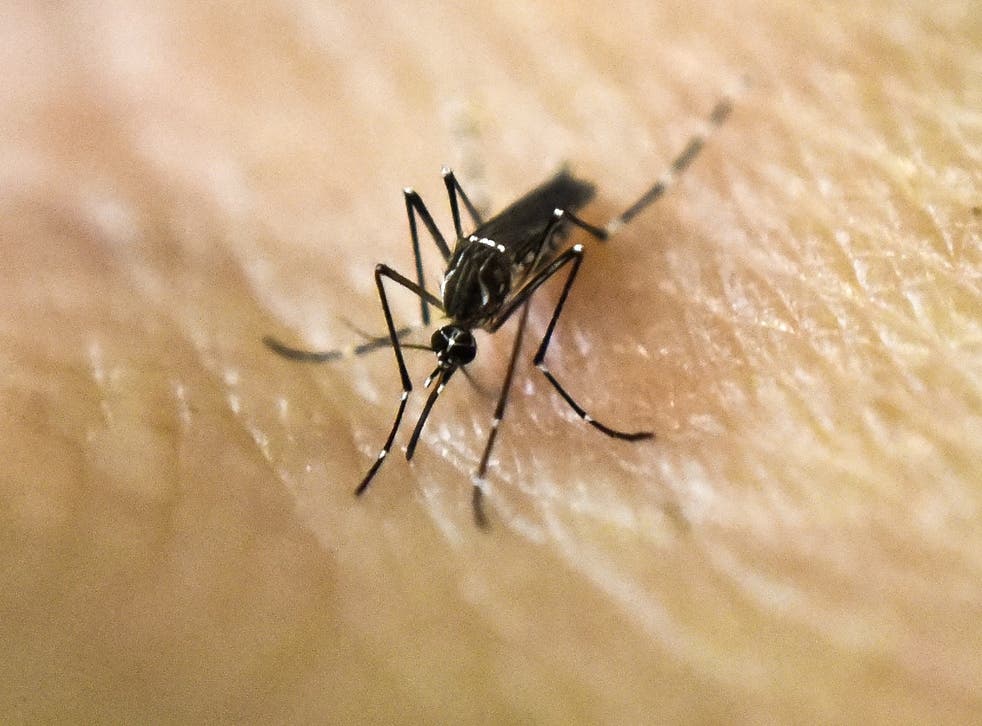 Scientists in Brazil are preparing to unleash millions of mosquitoes to have sex with and kill their distant cousins.
British firm Oxitec says its genetically modified insects will target species such as the Aedes aegypti, which carry Zika, dengue, yellow fever and chikungunya.
The mutant bugs will mate with the females and spawn babies with a genetic flaw that causes them to die quickly.
Female mosquitoes only need to mate once in their life to produce a few batches of eggs.
"What we do here is eliminate the mosquitoes that transmit the virus," said Oxitec biologist Karla Tepedino.
"By eliminating the vector, we eliminate the disease."
A factory in Piracicaba, northwest of Sao Paulo, says it can produce up to 60 million mosquitoes a week.
At the plant's opening, Oxitec president Hadyn Parry said it was the "first and biggest factory" of genetically modified mosquitoes.
"We can use this as a hub for Brazil," said Mr Parry.
The firm says the population of wild Aedes aegypti insects dropped by 90 per cent after five field tests conducted between 2011 and 2014 in Panama and the Cayman Islands.
The factory is awaiting permission from health authorities but says it expects to release the mosquitoes during 2017.
The Zika virus - in pictures

Show all 5
There were nearly 1.4 million cases of dengue fever and 174,000 of Zika in Brazil as of July, according to Government officials.
Zika can cause microcephaly and mental disabilities in unborn babies and a number of other health problems.
Join our new commenting forum
Join thought-provoking conversations, follow other Independent readers and see their replies