Austerity benefit freezes and Brexit inflation to cost lower-income households £300 next year
The benefit freeze 'risks ushering in a period of rising inequality on a scale not seen since Margaret Thatcher's final term,' says think tank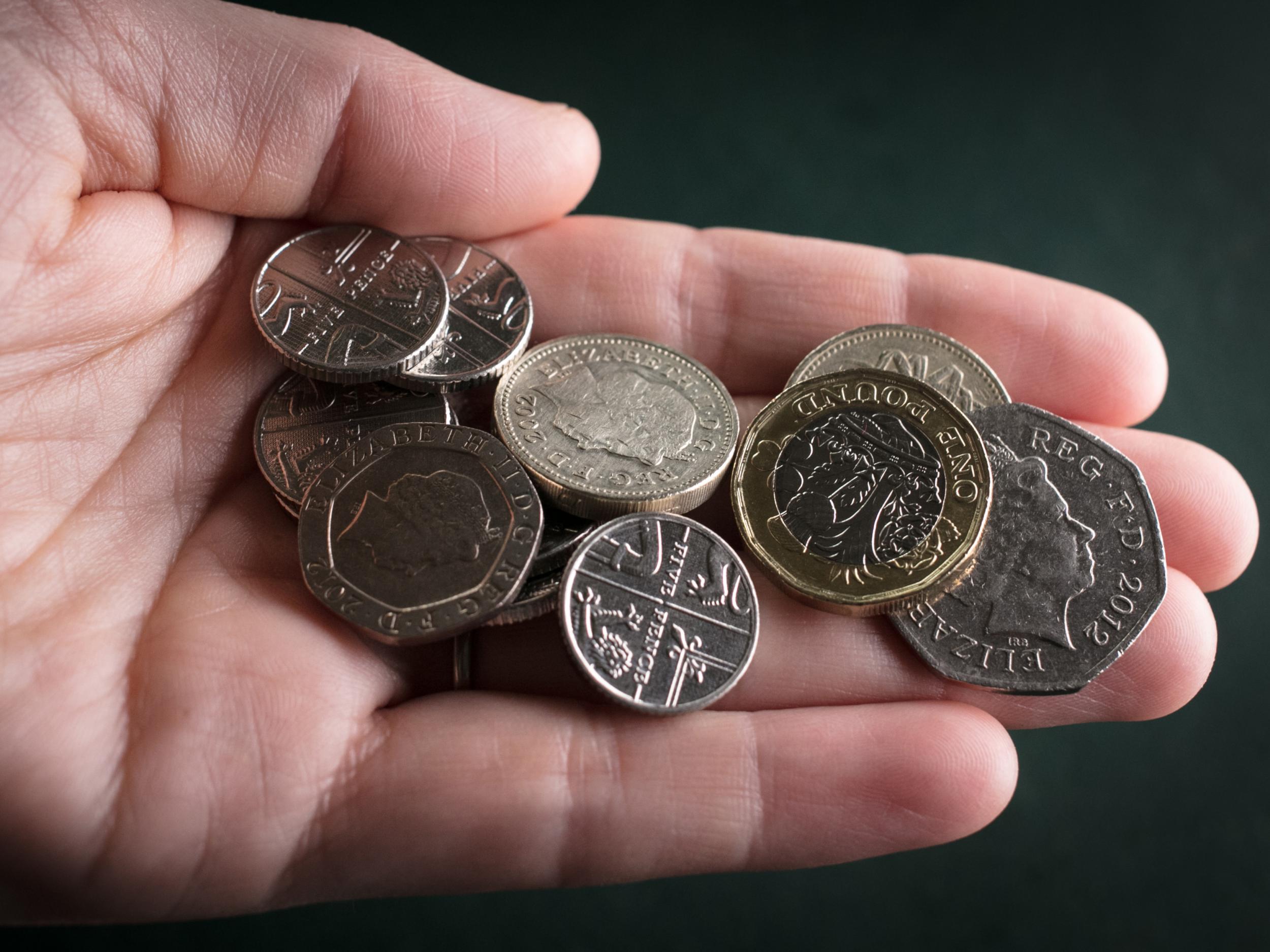 Poorer households could be £300 worse off next year, due to benefit freezes and a predicted rise in inflation.
Half of all families with children will be affected, warns think tank the Resolution Foundation, meaning seven million children in total. 800,000 people looking for work and 2.4 million disabled people will also be hit.
For decades previously, the government has raised working-age benefits in line with inflation. But this stopped in April 2016, in a move designed to save the Treasury £3.7bn by 2020. The benefit freeze directly hit low- and middle-income households, with working households seeing the biggest losses.
September's inflation figures will be announced on Tuesday. If inflation remains at 2.9 per cent as expected, the benefit freeze will leave a family with one working parent and two children £305 worse off next year, according to the Foundation. A working single parent with one child will be £225 worse off, and a single unemployed person will be £115 worse off.
Typically, inflation is due to a healthy economy with rising pay, so households have a higher cost of living offset by higher wages. But this is not the case now. Current UK inflation is being caused by imported goods costing more because the pound was devalued so severely after the EU referendum. Average earnings are falling in real terms.
The benefit freeze will save the Treasury £1.8bn next year. But the Foundation is calling on Chancellor Philip Hammond to stop the freeze and allow benefits to rise in line with inflation.
The Treasury could make up the savings by freezing the tax-free personal allowance, it suggests, which is currently £11,500 and does rise in line with inflation. These savings would be paid for by the richest half of households.
It claims that keeping the benefits freeze in place would mean a widening income gap between rich and poor, accompanied by actual year-on-year fall in income for the lowest earners – for the first time ever.
Director of the Foundation, Torsten Bell, said: "Families across Britain are struggling through a fresh living standards squeeze. Prices in the shops are once again rising faster than the pay packets they bring home.
"The Chancellor cannot wish these challenges away in his upcoming Budget, but he still has major choices to make. And those choices should be made with one clear goal in mind: to ease the squeeze on low- and middle-income families – not make it worse.
"However, Government policy is currently set to do the opposite, freezing the value of crucial support that 11 million families receive. With inflation approaching 3 per cent, families are on course for the biggest real-terms cut in the value of their benefits for decades. A low-income working couple with two children could lose over £300 next year – a double blow given what is happening to wages.
"There are no easy answers for the Chancellor, but there are right ones. He should scrap the benefit freeze planned for next April.
"Given the huge fiscal pressure he's under – both from Ministers' demands for new cash, and a likely downgrade in the economic outlook – he could raise revenues by freezing the personal tax allowance next April. This would save around £2bn, with three-quarters coming from better-off households, and still leave him on track to deliver his tax cut pledges over the remainder of the Parliament."
Join our commenting forum
Join thought-provoking conversations, follow other Independent readers and see their replies