World Blood Donor Day 2016: Donors to receive a text before their blood is used in hospital
'Our texts to donors will remind them that hospitals, and patients, rely on their donations'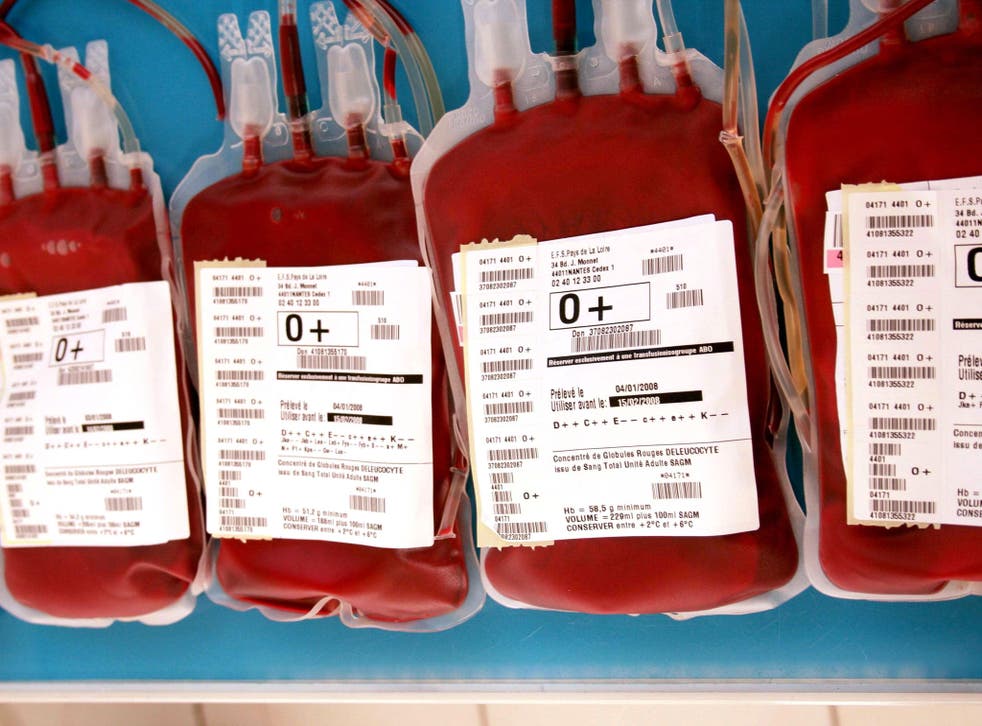 Blood donors will receive a text message when their blood is being sent to hospital to be used by someone who needs it, officials have said.
Donors will be told via text when their blood has been shipped out and the name of the hospital where it is being sent.
The new messaging system aims to show donors across England how "vital" their donations are, said NHS Blood and Transplant (NHSBT).
Mike Stredder, director of blood donation at NHSBT, said he hoped the new system would encourage current donors to continue to give blood, as well as inspire others to donate.
"We are always looking at new ways to encourage donation and we hope that the new texting service will show how vital blood donations are used to help people in need," he said.
"While donors don't get to meet the people who have benefited from their blood, our texts to donors will remind them that hospitals, and patients, rely on their donations."
The initiative was announced on World Blood Donor Day, which highlights that the NHS in England needs about 6,000 blood donations every day, or about 200,000 new donors every year.
Blood donation has recently been in the spotlight following the terrorist massacre of 49 LGBT people in a nightclub in Orlando in the US, after which a plea was made for blood donors to come forward to help the injured.
In numbers: the NHS crisis

Show all 7
Gay men have since expressed anger and frustration at a law which prevents them from donating blood if they have had sex with a man in the last year because of the ongoing perception that their sexual relationships are linked to the transmission of HIV and AIDS.
The same legislation exists in the UK too, with ministers saying a year ago that they would "look again" at the prohibition against gay and bisexual men giving blood.
For everyone else, the rules allow men can give blood every three months and women every four months.
Anyone between the age of seventeen and 66 may donate blood, if they weigh more than seven stone 12 lbs and are fit and healthy, while those over 70 who have donated within the last two years may continue to do so.
The fact that more than half of all donors are over 45 has led the NHS to express concern that there will not be enough blood in the future, and more young people are needed as donors.
Register for free to continue reading
Registration is a free and easy way to support our truly independent journalism
By registering, you will also enjoy limited access to Premium articles, exclusive newsletters, commenting, and virtual events with our leading journalists
Already have an account? sign in
Register for free to continue reading
Registration is a free and easy way to support our truly independent journalism
By registering, you will also enjoy limited access to Premium articles, exclusive newsletters, commenting, and virtual events with our leading journalists
Already have an account? sign in
Join our new commenting forum
Join thought-provoking conversations, follow other Independent readers and see their replies