Church of England slowly dying as congregation set to halve over 30 years
But the Church says it is putting £72 million into a 'renewal' programme
Thursday 18 February 2016 19:47
comments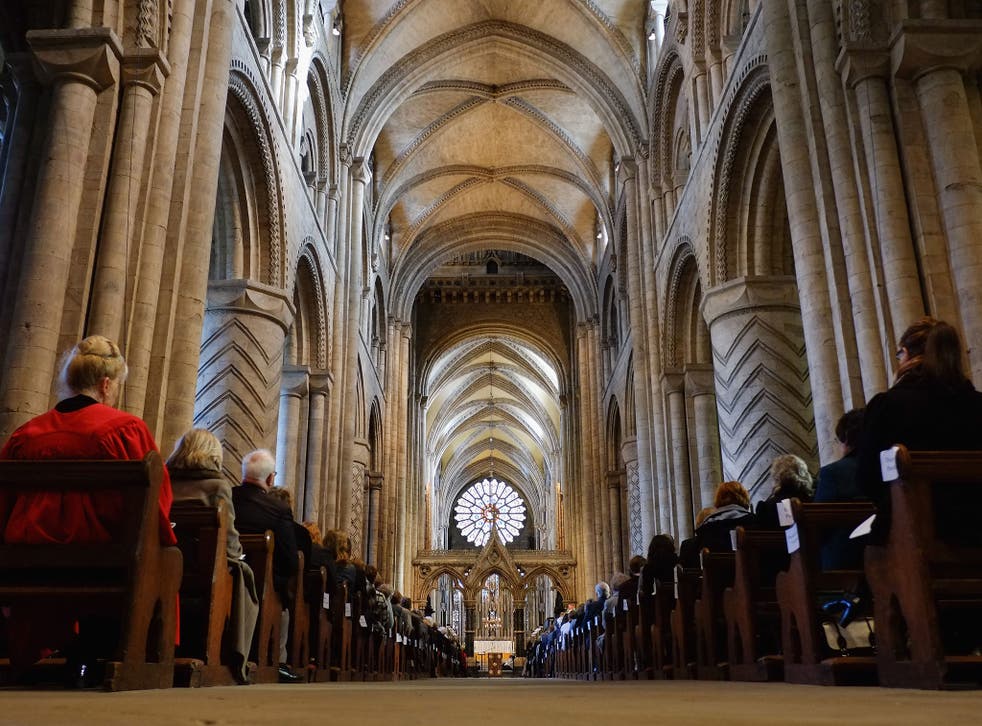 The Church of England has raised concerns that its congregation is expected almost to halve over the next three decades.
A "much gloomier" than predicted forecast was admitted by the Church's finance chief on Wednesday, a source told The Guardian.
John Spence said that an 81-year-old was eight times more likely to attend church than a 21-year-old and the future needed addressing at a synod meeting available on podcast.
"On all likely measures of success, given the demographics of the church, it is unlikely we will see a net growth in church membership within the next 30 years," he said.
"I could have given you other facts, but I think you get the point."
While at present 18 people per 1,000 regularly attend church, over the next 30 years that is expected to almost halve with only 10 per 1,000 people attending church.
A report by the Archbishop's Council for the years up to 2014, meanwhile, shows a steady decline each year in the number of people coming to Sunday service.
"We accept that risks need to be taken, which along the way may not work - why would it be otherwise?" Canon Spence asked those at the meeting.
Yet other sources said the stark warning did not account for an upcoming drive in recruitment for new clergy - with sights set on a 50 per cent increase to 600 newly ordained priests a year.
There will also be a shift of funds away from struggling rural parishes to city churches which are seen as being able to swell their ranks more successfully.
The Christian world celebrates Easter

Show all 5
The £72 million programme of "renewal and reform" will also include an emphasis on evangelism within the Church of England.
Arun Arora, a Church of England spokesperson, said the organisation trusted their deity to guide and equip them.
"The reference to 30 years is based on projections which assume no change," he told The Guardian.
"Most crucially, as the Archbishop of Canterbury said this morning, we trust in the grace and transforming power of the spirit of God, who empowers and equips the church."
The UK was revealed as "no longer a Christian country" and state occasions needed to be more pluralistic in nature, according to recommendations chaired by a former High Court judge brought out in December last year.
Only two in five British people identify as a Christian, and not all of those regularly attend church, the report said.
Join our new commenting forum
Join thought-provoking conversations, follow other Independent readers and see their replies