Planned Britain First march receives death threats as website and leader's Twitter account are hacked
Deputy leader Jayda Fransen's website hacked by anonymous user threatening to bomb planned march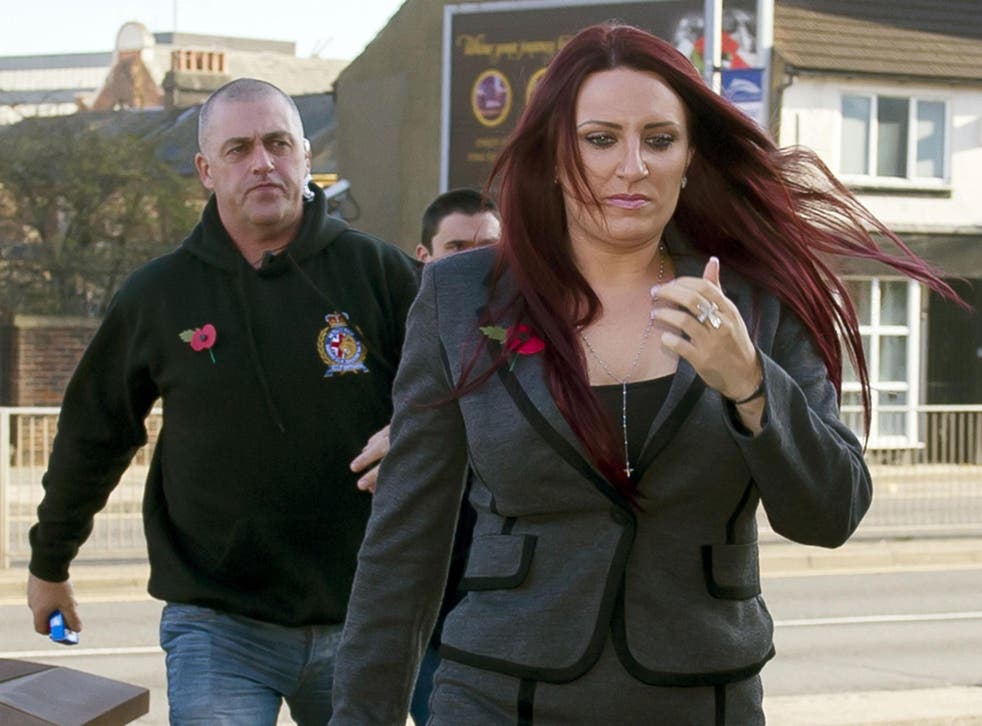 The website and Twitter accounts of high-ranking members of Britain First have been hacked and replaced with a message threatening to bomb a planned march on 3 June.
The Twitter account of leader Paul Golding and personal website of deputy leader Jayda Golding were attacked by hackers angry at the rhetoric of the far-right group.
The name of Golding's Twitter account has been changed to "racist f****** chav" and his personal details, including his home address, have been posted online.
Similarly the text of Fransen's website – which detailed her background, contact details and involvement with the group – have been replaced with a plain text warning that "several bombs will detonate and those who will march be dead (sic)".
It ordered the group to "stop being racist to Muslims" and warned "whoever goes to the march will die".
The person behind the threat is currently unknown.
The controversial group, which has been banned from entering any mosque in the country, is planning a march through Birmingham on 3 June to protest against what it calls the "Islamification of Britain".
Earlier this week Golding, Fransen, and former English Defence League (EDL) leader Tommy Robinson filmed themselves walking down a predominantly Muslim area of Birmingham waving large white crosses.
They claimed they were attacked by a group of "aggressive" Muslim men but other footage from the scene showed several Muslim men, returning from a volunteering mission in Iraq, attempting to engage Robinson in debate before he was bundled into the van by the group.
The group has sought to capitalise on last month's Westminster terror attack when Khalid Masood ploughed a car into pedestrians on Westminster Bridge before stabbing a police officer and attempting to enter the Houses of Parliament.
The 52-year-old, who was shot dead at the scene, was a Muslim convert had been living in Birmingham before his death.
UK news in pictures

Show all 51
A similar march by the EDL in Birmingham at the weekend ended with a picture of anti-fascist protester smiling in the face of EDL leader Paul Crossland going viral.
Saffiyah Khan later said she was not intimidated and instead all she saw "was an angry man having a rant".
A spokesman for the Metropolitan Police told The Independent the matter had been reported and was currently under investigation.
When The Independent contacted Britain First they said they were aware of it but refused to comment any further.
Register for free to continue reading
Registration is a free and easy way to support our truly independent journalism
By registering, you will also enjoy limited access to Premium articles, exclusive newsletters, commenting, and virtual events with our leading journalists
Already have an account? sign in