Children as young as seven being used by 'county lines' drug gangs
'Alarming evidence' of primary school children being increasingly drawn into crime
Lizzie Dearden
Home Affairs Correspondent
Thursday 04 July 2019 20:19 BST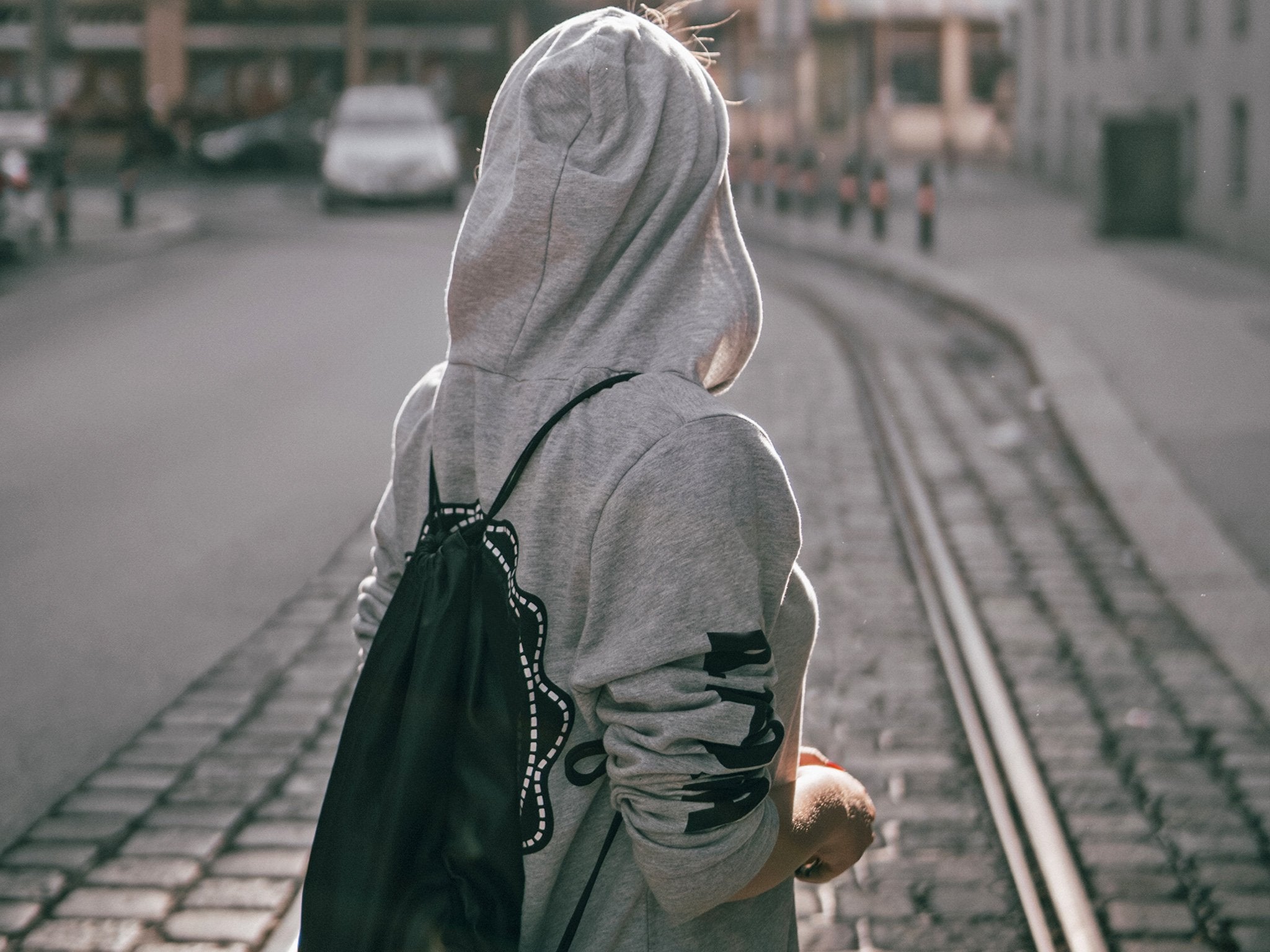 Children as young as seven are being exploited by brutal "county lines" drug dealers in the UK, a new report warns today.
Research by the Children's Society found "alarming evidence" of primary school children being targeted by gangs who traffic drugs from urban to rural areas.
Police have previously found children as young as 10 linked to the 2,000 drug-dealing county lines estimated to be operating in the UK, but a new report found younger victims may be overlooked because they are below the age of criminal responsibility.
They are being forced or coerced into moving drugs across the country, they work in cannabis factories, shoplift, pickpocket or act as enforcers, according to the report "Children are being cynically exploited with the promise of money, drugs, status and affection," said Nick Roseveare, CEO of the Children's Society.
"They are then controlled using threats, violence and sexual abuse, leaving them traumatised and living in fear."
Modern Slavery in the UK
Show all 13
The report found that teenagers aged between 14 and 17 are most likely to be exploited by criminal gangs but children of all ages were at risk.
Because victims are frequently armed to protect their stash of drugs, the practice has been linked with rising knife crime across the country.
The deputy head of a primary school in Manchester told of a "web of exploitation" where exploited teenagers abuse younger children. "There are a couple of children we know of who are 10 and younger who have been caught up in this," they said.
"I once saw one of the 10-year-olds taking free fruit from the local supermarket and giving it to the older boys outside. This was a test of loyalty and an exercise in seeing what the boy was prepared to do for them – that's how it starts. They're easy targets as they're seen as sweet and small, and because of this they don't get caught or end up in as much trouble as older children."
In another area of the UK, a youth worker said that when they challenged an eight-year-old boy's mother about his "grafting", she replied: "Well, we need money." The report warned that because 10 is the age of criminal responsibility, there was a "lack of recognition" of younger children's roles.
Life as a teenage drug dealer
For older children, researchers said attitudes they were "complicit" in their own exploitation persisted despite police increasingly referring them for support as modern slaves.
"The professionals we spoke to reported increasing concerns with perpetrators targeting primary school children," the Children's Society said. "Perpetrators observe and scout for children perceived as being 'naughty' – those children who are already pushing societal expectations and boundaries like throwing stones through windows, or who are perceived to be 'easily convinced'."
The report found that children were being groomed by perpetrators using "unmet needs", such as money, friendship or protection, to gain power. Those affected by family breakdown, living in poverty or excluded from school may be deliberately targeted, the report said, as well as those who want to "fit in" or make money.
Researchers said young children can be drawn in because of family connections to older siblings involved with county lines gangs, or parents with drug additions. The grooming process may start with children being persuaded to "keep watch", then escalate with requests to stash drugs, weapons or money and finally to become couriers.
The report documented rape threats towards the sisters of child victims; threats using knives and guns; family homes being vandalised and perpetrators committing violence in front of children so they "know what that person is capable of". The Children's Society warned of a "significant overlap" between criminal and sexual exploitation, which is believed to be under-reported for boys linked to county lines gangs.
Researchers found they may be abused either as a method of control by leaders, or for "commercial purposes". "[Boys] will be forced to touch someone, threatened with violence or be pictured kissing one of their friends or something, and that will be used then as a way to control them," a charity worker said.
The report warned that authorities predominantly consider girls involved in county lines gangs under sexual exploitation protocols, and boys under criminal exploitation protocols, despite there being "elements of both forms experienced by children of all genders". Sexual violence can also include the forcing of victims to conceal drugs inside their bodies, presenting serious health risks.
The research warned that criminals are adapting their tactics to avoid detection, such as by using children to carry drugs in their home areas and on "shifts" to avoid missing persons' alerts. The Children's Society called for police forces and councils to improve how they record data on exploited children, and to ensure they are referred to the National Referral Mechanism for modern slavery, rather than treated as criminals.
"The response from statutory agencies is too often haphazard and comes too late, and a national strategy is needed to help improve responses to child criminal exploitation," Mr Roseveare said. "This should mean better early help for children and training for professionals, access to an advocate to ensure all children are supported as victims, and a greater focus on disrupting and bringing to justice the perpetrators who are exploiting them."
The government has been rolling out independent child trafficking advocates who support children who have no parents or guardians, and is considering a "public health approach" to violence. But it has refused calls for blanket immunity for children involved in county lines, saying that prosecutions must be considered on a case-by-case basis.
A Home Office spokesperson said: "Tackling county lines is a key government priority and we are determined to disrupt the gangs that are devastating our communities, and put an end to the violence and exploitation of vulnerable children.
"Our Serious Violence Strategy includes a range of actions to crack down on county lines, and through this we have provided £3.6m to establish the National County Lines Co-ordination Centre which has resulted in 1,600 arrests and the safeguarding of 2,100 individuals since its launch in September 2018.
"We are clear that multi-agency working is at the heart of our approach, and are committed to ensuring children and young people exploited through county lines receive the help and support they need, as well as investing over £220m to support early intervention projects."