Criminals suffering from mental illness, alcoholism and drug addiction to be diverted away from prison into compulsory treatment
Government hoping to roll scheme out nationwide as alternative to 'ineffective' short sentences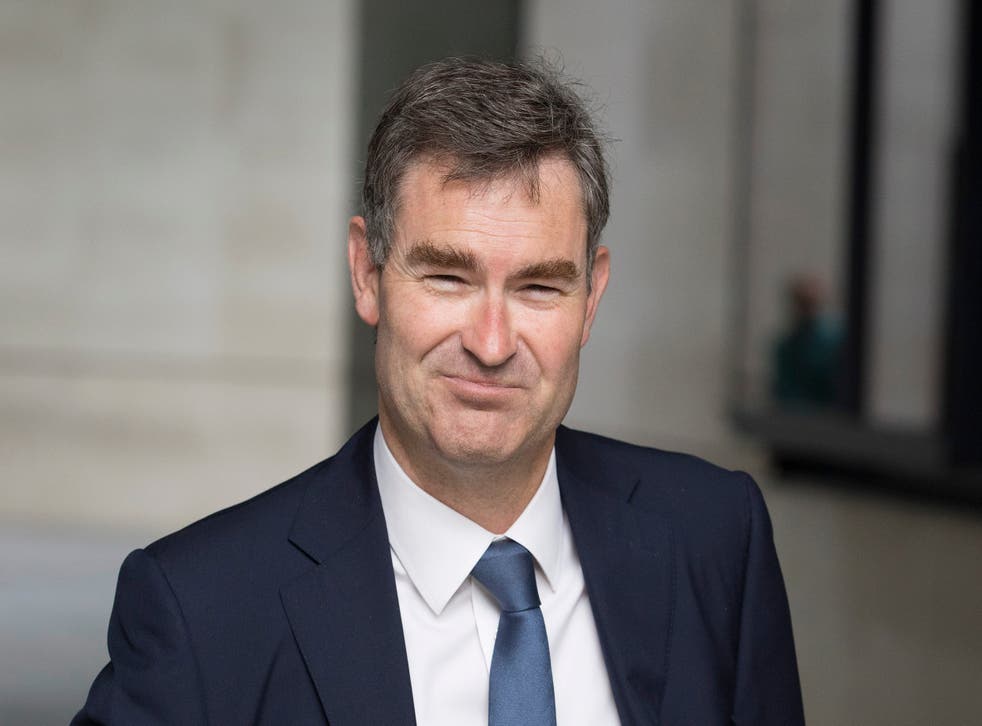 Criminals suffering from mental illness, alcoholism and drug addiction will be diverted away from prison and into compulsory treatment under a government pilot.
The Ministry of Justice aims to reduce reoffending by replacing "ineffective" short prison sentences with programmes that "will tackle the root causes of criminality".
A judge said the scheme could help "nip in the bud" some of the major causes of crime, as statistics show significant proportions of offenders have mental health problems, or are affected by drug and alcohol addictions.
David Gauke, the justice secretary, has been pushing against the use of short prison sentences amid a crisis driving drug abuse and record self-harm and violence in overcrowded jails.
"We are all clear that we need to do more to support vulnerable offenders in the community," he is to say while announcing the programme in Northampton.
"I want to improve confidence in community sentences, and early evidence from these sites has shown that treatment requirements can have a significant impact in improving rehabilitation and addressing the underlying causes of offending.
"We need to do more to raise awareness and increase confidence in treatment requirements and I look forward to exploring how these sites progress."
Plans drawn up with the NHS, Public Health England and Department of Health are being tested in five areas before the government hopes to roll them out nationwide.
David Gauke describes shocking videos emerging from UK prisons
They see psychologists stationed in courts to assess offenders whose crime makes them eligible for a community order, while local panels of judicial and health officials will liaise with magistrates and judges.
The Ministry of Justice said that 29 per cent of offenders currently starting community sentences say they have mental health problems, a third misuse drugs and 38 per cent misuse alcohol.
In the wake of failings by some private companies charged with enforcing community orders, officials said there will be a "new minimum standard of service" and additional training has been provided to improve collaboration between the agencies involved.
HM Inspectorate of Probation has highlighted cases where offenders were sent back to prison after community rehabilitation companies (CRCs) failed to refer them to substance misuse services.
In its annual report, the watchdog raised concern that prisoners serving short sentences do not get meaningful support to turn their lives around, adding: "A much greater proportion of those serving short sentences need help with alcohol or drug abuse."
Mr Gauke has repeatedly criticised short sentences since he took office in January, calling for them to be a "last resort" as statistics show the reoffending rate for prisoners held for under a year is 65 per cent.
"Twenty-five years ago the [prison] population was 44,000 – today it's 84,000," he said in May. "I would like it to fall."
The Ministry of Justice said research indicates that judges in areas where the pilot is being carried out hand down more "community sentence treatment requirements", rather than jail sentences.
The lead judge in Merseyside's complex case court, which is part of a pilot in Sefton, said having psychologists in court meant judges can make community orders without having to delay a case by adjourning it.
District Judge Richard Clancy added: "It is a remarkable and innovative move which I fully support. This is an excellent joint venture, and I have seen firsthand how this allows us to 'nip in the bud' one of the major causes of crime."
A 2017 joint report by the Ministry of Justice and Public Health England showed a stark drop in offending by people who underwent treatment, with the number of crimes committed down a third over two years and 59 per cent for alcohol treatment.
UK prison conditions: in pictures

Show all 8
Another government study showed that criminals given mental health treatment as part of their sentence "were significantly less likely to reoffend".
Jackie Doyle-Price, the minister for mental health, said: "All too often offenders are not able to access the support and treatment they need – this type of action could prove to be the turning point that helps to improve the lives of some of the most vulnerable people in our communities.
"We need to make sure services work together, not in silos, and this initiative is a vital step towards better information sharing and collaboration between health and justice agencies."
Since the five pilots started over the past year in Birmingham, Plymouth, Sefton, Milton Keynes and Northampton, more than 400 community sentence treatment requirements have been given.
A spokesperson for the Ministry of Justice said: "Once the results of the trial sites have been assessed, it is intended that the scheme will be rolled out more widely across England."
Latest official figures show the use of community sentences is decreasing across all offence and age groups, falling by 8 per cent last year and by 52 per cent over the past decade.
Judges have lost confidence in the measures since the government part-privatised probation in 2014, handing the enforcement of community sentences, offender monitoring and other tasks to newly-formed CRCs.
Inspections found that some were managing offenders with only a brief phone call every few weeks, making convicts carry out "meaningless" unpaid work like moving mud from one pile to another in graveyards, and letting them be released from prison homeless and with just £46 to last for several weeks.
Last month, Mr Gauke announced that the government was preparing to scrap the "catastrophic" contracts two years early and launching a consultation on dramatic reforms.
Until the current agreements end in 2020, CRCs will be given another £170m to cover huge losses, following a previous cash injection of £342m amid warnings they could collapse.