David McGreavy: Man who murdered three children to be freed from prison after Parole Board finds him 'changed'
Mother of murdered children brands decision a 'betrayal' after horrific killings 
Lizzie Dearden
Home Affairs Correspondent
Tuesday 04 December 2018 18:29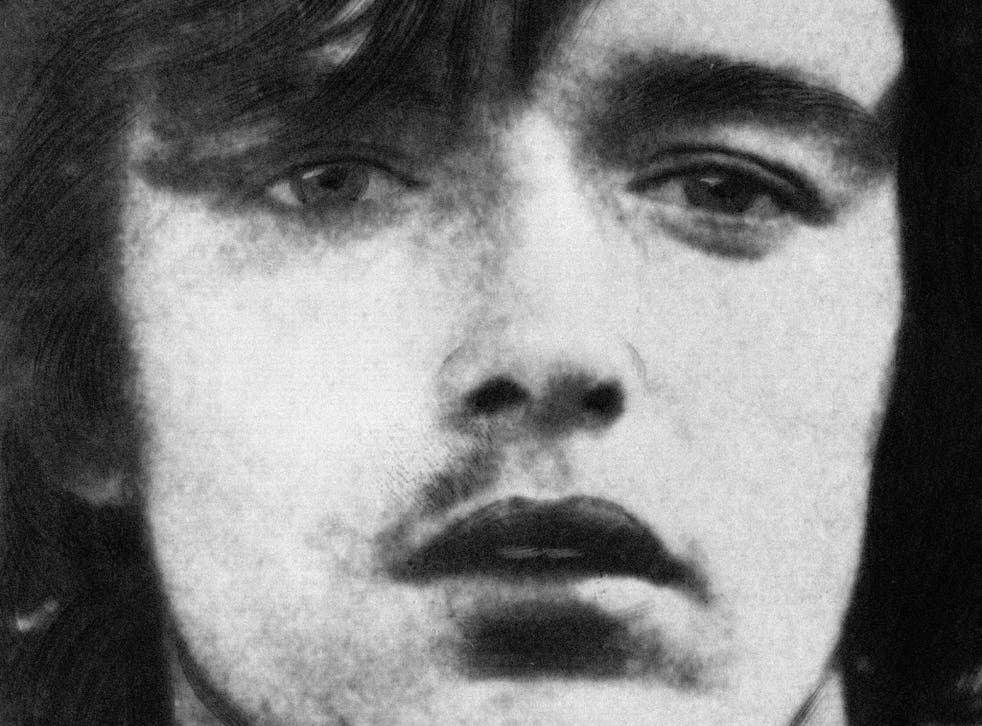 A man who murdered three children and hung their mutilated bodies on a fence is to be released from prison.
The Parole Board found David McGreavy has "changed considerably" since the 1973 killings, which earned him the nickname the "monster of Worcester".
The victims' mother branded the decision a "betrayal" but officials concluded that it was "no longer necessary for the protection of the public that McGreavy remained confined in prison".
He had been living with the children's parents when he was left to look after Paul Ralph, four, and his sisters Dawn, two, and nine-month-old Samantha in their home.
McGreavy, who was drunk, said he killed baby Samantha first because she would not stop crying and then murdered the other children.
After mutilating their bodies, he hung their bodies on a fence in a neighbour's garden and left.
He was arrested by police while walking the streets hours later and pleaded guilty to the murders in an eight-minute court hearing.
A judge sentenced McGreavy to life imprisonment and he became eligible to be considered for release in 1993.
A summary of the Parole Board's decision, seen by The Independent, said the killer "takes full responsibility for the offences and has a good understanding of the factors that contributed to them".
"Over the 45 years in custody, the prisoner has changed considerably," the document added.
"He has developed self-control, as well as a considerable understanding of the problems that he has had and what caused them."
A panel heard oral evidence from McGreavy's supervisors, a psychologist who carried out a risk assessment, staff from the bail hostel where he will live and McGreavy himself.
Officials said a "robust plan" could manage him on release, under intensive supervision and licence conditions including a curfew, exclusion zones and other restrictions to prevent contact with the victims' family.
McGreavy, now 67, will be GPS tagged and subject to measures to protect children, and be made to continue psychological therapy and counselling.
The victims' mother Elsie Urry, who has also been known as Dorothy, told The Sun: "What this animal did to my children was every bit as bad as what the Moors Murderers did.
"But Ian Brady and Myra Hindley never left prison before they died so why the hell should he?
"He put my babies on spikes for God's sake - he mutilated them and they died in agony.
"I wanted him dead and to suffer like they had but was reassured after his trial that his crime was so terrible he would never walk free again.
"But despite begging them to keep him locked up, I have now finally been betrayed."
The Parole Board document said it had considered a victim personal statement from Ms Urry that "set out the murders' devastating effect", as well as information "that the father has suffered a similar lasting effect on his life".
UK news in pictures

Show all 50
Because of abuse by other inmates, McGreavy has spent much of his sentence in a vulnerable prisoners' unit.
The Parole Board said it meant he was prevented him going on courses intended to address his behaviour, but has "had a great deal of therapeutic input from psychologists".
He was at one point transferred to a bail hostel but had to be moved back to a closed prison after newspapers published photos showing him walking through Liverpool in 2006.
A separate round of Parole Board proceedings in 2009 prompted an anonymity order by the High Court that presented McGreavy being named in press reports, but the ban was lifted four years later.
A spokesperson for the Parole Board confirmed that it had directed the release of McGreavy following an oral hearing on 6 November.
"Parole Board decisions are solely focused on whether a prisoner would represent a significant risk to the public after release," a statement added. "The panel will have carefully looked at a whole range of evidence, including details of the original evidence and any evidence of behaviour change.
"We do that with great care and public safety is our number one priority."
The Parole Board considers 25,000 cases a year and according to its figures, less than 1 per cent of people it deems suitable for release commit serious further offences.
Its processes came under scrutiny amid outrage over the decision to release the "black cab rapist" John Worboys earlier this year.
The case prompted changes including a mechanism allowing victims to challenge parole decisions, and increased transparency around how they are made.
Members of the public have been able to apply to see summaries, as obtained for the McGreavy case, for decisions after 22 May this year.
The former Parole Board chair Nick Hardwick was forced to resign during the scandal and the body reversed its decision on Worboys following a legal challenge by victims.
Register for free to continue reading
Registration is a free and easy way to support our truly independent journalism
By registering, you will also enjoy limited access to Premium articles, exclusive newsletters, commenting, and virtual events with our leading journalists
Already have an account? sign in
Register for free to continue reading
Registration is a free and easy way to support our truly independent journalism
By registering, you will also enjoy limited access to Premium articles, exclusive newsletters, commenting, and virtual events with our leading journalists
Already have an account? sign in