Pioneering programme leads fight against knife crime in one London borough as capital sees one person stabbed to death every three days
Children as young as 10 put through programme aiming to divert them away from gangs and criminality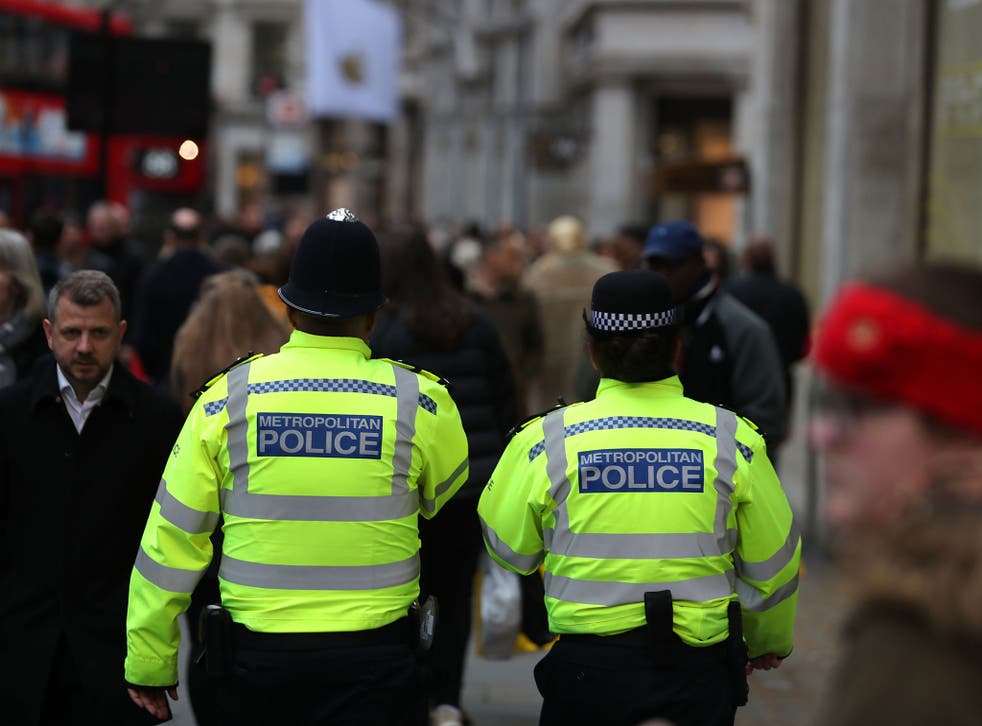 London is experiencing a crime wave, in which people are being stabbed to death at a rate of one every three days, but a pioneering programme is turning the tide in one borough.
While knife crime rockets across the capital, claiming 31 lives so far this year, violence has been falling in Islington since the Integrated Gangs Team (IGT) started work in 2016.
It has police, youth workers, probation officers, social services, the local council, NHS and charities working together to guide young people at risk of gang violence change their lifestyle, and build a better future through education or employment.
It is currently helping around 70 youths between the ages of 10 and 24, having worked with more than 100 in its first year of operation.
Detective Inspector Will Lexton-Jones, who heads the unit, acknowledged its work was "difficult, expensive and challenging".
"We aim to intervene and get disenfranchised young people diverted away from gangs and criminality," he told The Independent.
"The shared vision is to keep young people from hurting each other. We are here to prevent the next young person being stabbed to death on the street."
The most recent murder was in the early hours of Easter Sunday, when a 20-year-old man died on a residential street in Wandsworth.
Detective Chief Inspector Mark Cranwell said the man left a nearby bar less than 15 minutes before being found stabbed.
"Sadly, another family has been left devastated with the tragic death of a young man from an act of violence," he added.
It followed a series of 30 other fatal stabbings in 2018, the vast majority targeting young men, that have sparked fears of a resurgence of "postcode wars" between rival gangs who control specific areas.
Islington saw a dramatic escalation in 2015, when an 18-year-old was stabbed to death in front of children playing in a park. He was among three young people killed.
Horror at the bloodshed sparked the creation of the IGT, which is being given £500,000 funding by Islington council until 2020.
Its first targets were 50 of the most prolific and dangerous gang members identified by police, but its focus has since widened.
DI Lexton-Jones says boys and girls are referred if they are a member or close associate of a gang and involved in "harmful behaviour".
"That can be dong harm or being harmed, but they're normally one and the same group," he added.
"It's very easy to demonstrate that carrying a knife does not keep you safe."
Met Police Chief: Police will use stop-and-search powers "properly" over knife crime
Members of the IGT work together in an office at Islington Police Station, which serves as a base for case workers going to meet young people for appointments where it suits them.
Probation services have previously been criticised for forcing young convicts to travel to areas where they are at risk from rival gangs, causing them to miss appointments and be recalled to prison, but DI Lexton-Jones said there is a "welfare-led approach" in Islington.
"The young person has to feel safe or you're not going to see them so there's some flexibility," he added.
"It's good for the young people not to see police purely as the enforcement arm of this partnership.
"If you have a conversation with a young person that's not about enforcement or stop and search, it's a step down the road to improving trust."
Members are going into primary schools, where the officer said the "seeds get sown" for future violence as children are affected by their peer group, deprivation and sometime abuse at home.
"Looking back 10 years of one of these young people's lives, it can be so obvious the result would be a young person in a gang," DI Lexton-Jones said.
"We're having to re-evaluate our sense of identity in policing, because there's a point in someone's life where they decide to commit a crime, but there was a point a long time before that where they became likely to go down that path, and where do we sit?
"Before we were mainly reactive but we're looking down a much longer timeline because otherwise you're just firefighting, you can't arrest your way out of crime."
He hopes the IGT's model will spread through London and beyond, but warned it is not a "quick fix".
"No one was under any illusions that we'd have to wait at least a year or longer to see the results, and we did," he added, saying many had moved into employment, education or training, relocated from the area and cut ties with gangs.
UK news in pictures

Show all 50
The initiative was inspired by the success of Scotland's Violence Reduction Unit, which was started in Glasgow after the city was named the murder capital of Europe in 2003.
Its fundamental tenet is that "violence is preventable – not inevitable" and the model has received support from the UN's World Health Organisation to adopt a public health approach to violence.
Bringing together police, health, education and social services for the first time, it set the bar for treating violence "like a disease", diagnosing the problem, analysing the causes and then developing a solution.
DI Lexton-Jones said that while teams in Scotland have been working for teenagers' entire lives, the young people in Islington are at the start of a "long journey".
"It's not a quick win," he added. "But there has already been a reduction in arrests, reduction in reoffending, reduction in harm score."
Patrick Green, CEO of anti-knife crime charity the Ben Kinsella Trust, said Scotland provided hope for London.
"The challenges are different, but it shows with the right strategy and with sustained investment we can tackle this," he added.
It comes after the Metropolitan Police was forced to close many police stations and merge its 32 policing boroughs into 12 command units to save £325m, with police numbers currently at a record low.
Stop and search is being increased and laws have been introduced aiming to crackdown on knife possession but police have been appealing for help to tackle the "underlying issues" driving the deadly trend.
Last week the Home Office launched an advertising campaign calling on young people to go "knife free" with videos launched across Snapchat, Twitter, Spotify and other online platforms.
The Ministry of Justice has devolved some powers to the mayor of London, Sadiq Khan, to draw up bespoke policies for the capital including a "secure school" for young offenders, overhauling failing probation services and tackling the "root causes" of crime.
Register for free to continue reading
Registration is a free and easy way to support our truly independent journalism
By registering, you will also enjoy limited access to Premium articles, exclusive newsletters, commenting, and virtual events with our leading journalists
Already have an account? sign in