Murderer 'with links to UK intelligence' calls for evidence from his secret trial to be heard at ECHR
Wang Yam claims he was denied fair trial over Allan Chappelow's murder as parts of the case were heard in secret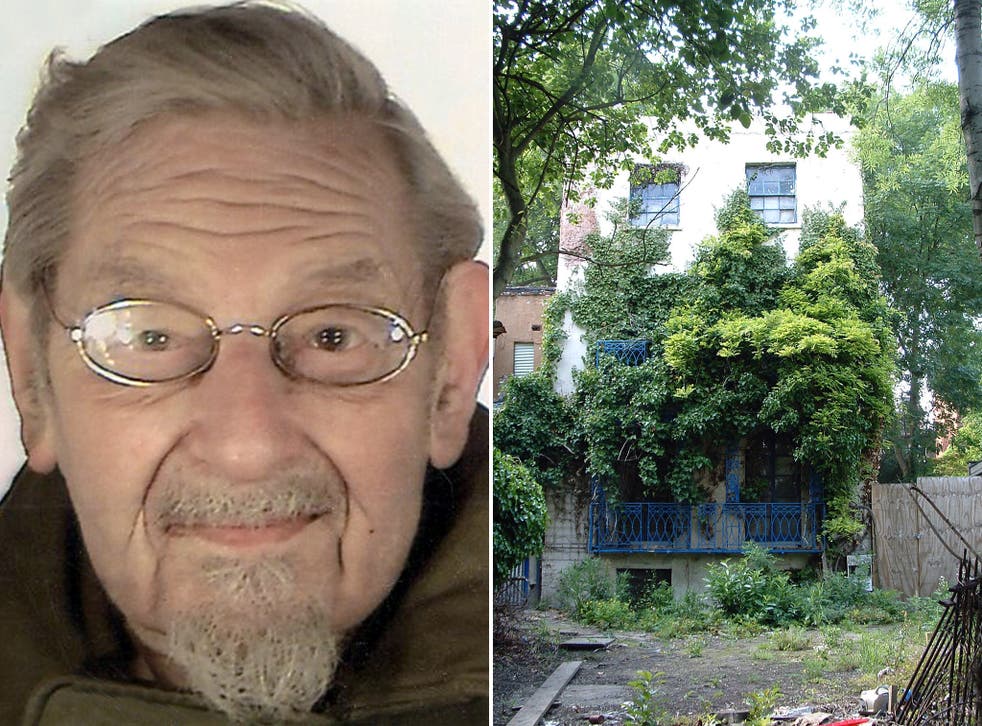 A convicted murderer who claims he was denied a fair trial as large parts of his case were heard in secret has appealed to the Supreme Court to overturn a judge's ruling that prevents him from revealing sensitive information he says will help his defence.
In 2007, Wang Yam, 46, a British citizen of Chinese descent, was found guilty of murdering the reclusive author Allan Chappelow at his home in Hampstead, north London, in order to steal his identity and plunder his bank accounts.
Wang targeted his 84-year-old neighbour after going bankrupt, the court was told. After Mr Chappelow's body was found at his home, detectives discovered that his bank cards had been used by Wang, who was eventually arrested in Switzerland and extradited back to Britain.
A former student leader at Tiananmen Square, Wang fled China to the UK via Hong Kong. Reportedly the son of one of former Chinese leader Mao Tse-tung's key aides, it is believed Wang was recruited by British intelligence agencies once in London.
Wang admitted dishonestly using the victim's bank accounts but denied murder. It is believed that part of his defence rests on his work as an informant.
Before his trial, prosecutors successfully requested that large parts of the case be heard in secret for national security reasons and to help protect a witness. His lawyers unsuccessfully appealed against the decision and he was ultimately found guilty of murder after two trials. An appeal failed and he is now asking the European Court of Human Rights (ECHR) in Strasbourg to rule that holding parts of his trial in secret was a breach of his right to a fair trial.
UK news in pictures

Show all 50
However, Wang's lawyers have been told they cannot use some of the confidential information in his Strasbourg application. Supreme Court justices were asked to rule on whether there was a power to stop an individual placing evidence before the ECHR. If the power exists, the court was asked whether judges could exercise it when they were satisfied it was not in the interests of the state for the material to be made public – even before the Strasbourg court.
David Pannick QC, for Wang, said the case was "quite unique and remarkable" because the British Government was seeking to prevent his client putting material before the Strasbourg court in his own defence. He said he could not think of another case like it. He argued that Wang's lawyers were "severely hindered" in what they could say to the European Court in their clients defence.
Wang's legal team claim the judge who made the banning order erred in law, because it put the UK in breach of its obligations under an international treaty ensuring that its citizens enjoy unfettered access to the ECHR.
Mr Pannick said the argument had important national and international ramifications as to whether state authorities could impede an individual's right to present evidence to a court which had legitimate jurisdiction to hear it.
James Eadie QC, for the Government, echoed Mr Justice Ouseley, the judge who made the banning order, when he said the only thing the Strasbourg court had been deprived of was the ability to see that unfairness had not occurred.
He said there was no domestic legal right to petition the ECHR. It was perfectly proper, he added, for British judges to strike a balance between the needs of the defence and competing interests such as national security and the protection of witnesses – "in essence, the protection of the public", he said.
Allowing Wang the absolute right to put sensitive material in front of the ECHR would put "the power to put lives at risk in the hands of a dishonest murderer," Mr Eadie insisted.
After hearing a day of submissions, the judges reserved their decision to a date to be fixed.
Register for free to continue reading
Registration is a free and easy way to support our truly independent journalism
By registering, you will also enjoy limited access to Premium articles, exclusive newsletters, commenting, and virtual events with our leading journalists
Already have an account? sign in
Register for free to continue reading
Registration is a free and easy way to support our truly independent journalism
By registering, you will also enjoy limited access to Premium articles, exclusive newsletters, commenting, and virtual events with our leading journalists
Already have an account? sign in