Nick Gargan: Former chief of Avon and Somerset police hired by G4S weeks after being found guilty of misconduct
Exclusive: Mr Gargan landed the job despite a disciplinary process which found him guilty of eight counts of misconduct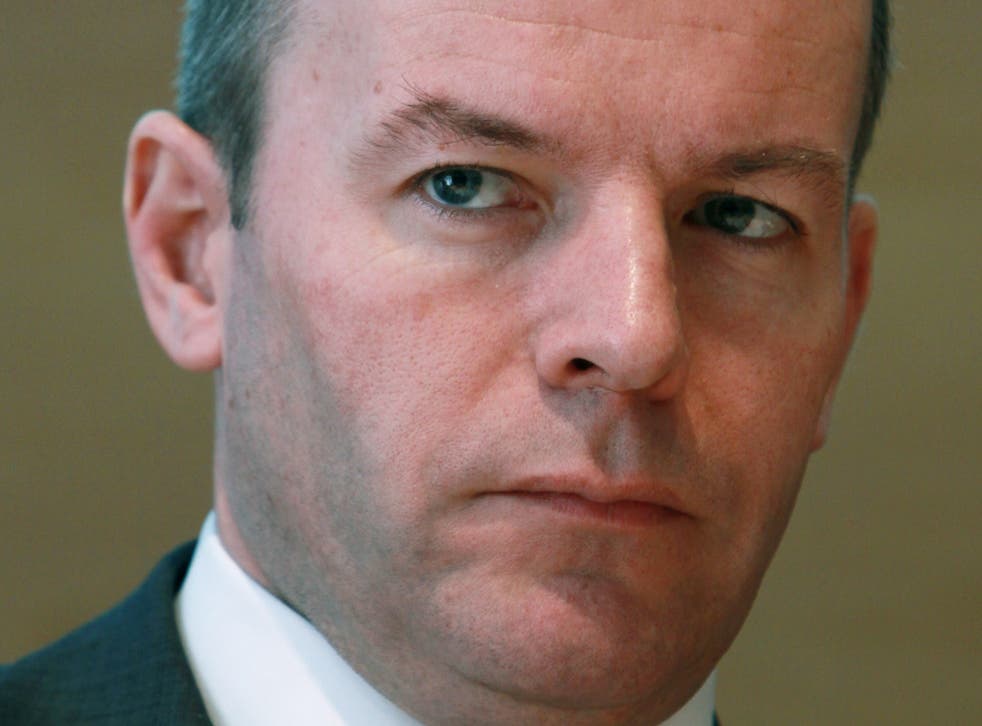 A former chief constable who was forced to resign after being found guilty of a string of misconduct charges has secured a new job with the private security contracting giant G4S.
Nick Gargan, the former chief of Avon and Somerset, has signed a four-month contract with the security firm, despite a chastening end to his police career when a £580,000 disciplinary process found him guilty of eight counts of misconduct. They included storing intimate images on his police mobile phone.
His job as a programme director – which was not advertised, nor was anyone else interviewed – was awarded after G4S had told this newspaper that it supported a "cooling off period" before senior officers were allowed to take up private-sector jobs. The company said that there had been an "immediate need for strategic advice".
Mr Gargan quit his £175,000 a year job on 16 October, after Avon and Somerset's elected police and crime commissioner (PCC) Sue Mountstevens had accused him of abusing his position and letting down colleagues, despite being cleared of gross misconduct.
UK news in pictures

Show all 51
A month later, G4S staff were sent an email announcing his appointment. He will review health contracts held in the criminal justice system. They include a £56m five-year contract for prisons in the North-east of England and the custody units of nearly 20 police forces.
G4S has no contracts with Avon and Somerset and was paid only about £200 during Mr Gargan's tenure, according to the PCC's office. It was one of five companies invited in 2013 to bid for the contract to run the forces' custody units but the project was abandoned after Ms Mountstevens found keeping it in-house would save £600,000 over four years.
There is no suggestion of wrong-doing by either GS4 or Mr Gargan. He said: "Like many people who leave the police service, I have some years left before reaching retirement. Public services face complex challenges and after taking the decision to resign after 27 years in policing, I am pleased to be able to continue to play a part in working to improve service delivery while securing efficiencies for taxpayers."
The force's hospitality register shows that Mr Gargan accepted the company's invitation to a meeting and dinner in London in December 2013. In May 2014, the month in which he was suspended, he declined a dinner about a "joint approach to marketing outsourcing partnerships".
Victoria Woodison, G4S human resources director, said: "Nick Gargan's insight and experience will help us support police forces to meet the complex and dynamic challenges they face."
There is no barrier to former police chiefs switching to the private sector despite concerns over a "revolving door" between the sectors. However, Keith Vaz, the chairman of the Home Affairs Select Committee, has raised the possibility of two-year cooling off period that would force senior officers to consult with an independent panel before they are allowed to take up private-sector jobs.
G4S is the biggest private provider to the police and struck a £230m 10-year deal with Lincolnshire police in 2012. During those discussions, a G4S spokesperson told The Independent that, "We would support moves to introduce a cooling-off period for retiring senior police officers before they join private companies. This seems entirely sensible."
Adam White, of York University, who has researched private sector in policing, said: "G4S is very open – it looks for the most enlightened officers to play a role in outsourcing. There has been a massive compression in the time between working for the police and working for private security."
After the Lincolnshire contract, major privatisation deals have stalled after the G4S debacle at the Olympics, and the election of PCCs, some of whom campaigned on an anti-privatisation ticket.