Police failing to tackle modern slavery as trafficking continues, report finds
HM Inspector of Constabulary Wendy Williams, who led the inspection, said many of the shortcomings reflect 'deficiencies in basic policing practice'
May Bulman
Social Affairs Correspondent
Tuesday 24 October 2017 08:37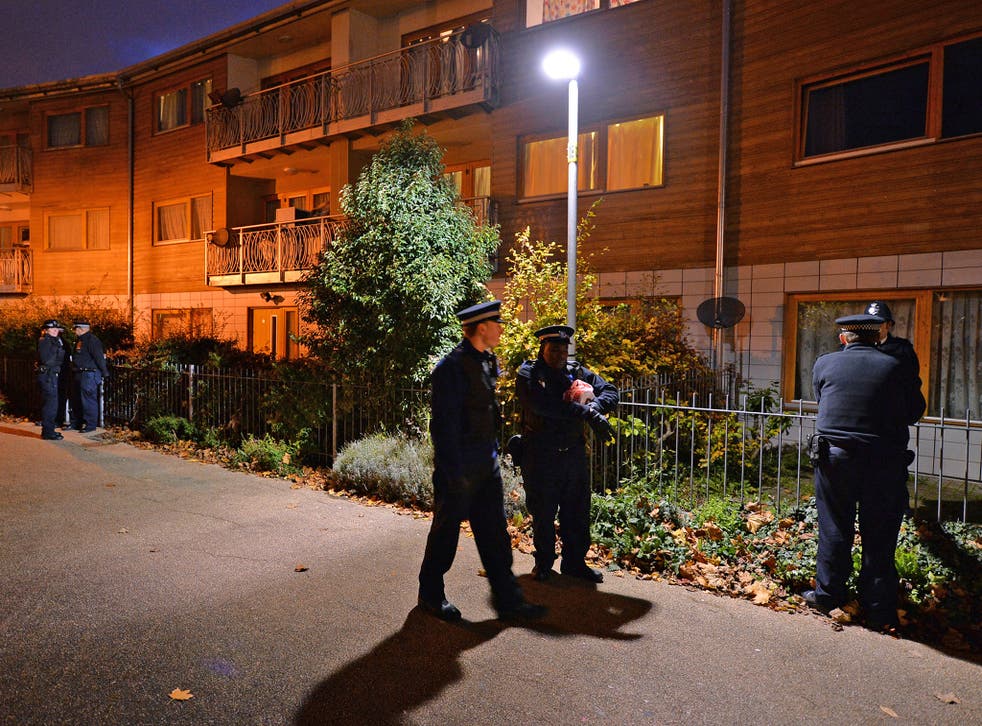 Police are failing to tackle modern slavery and human trafficking in the UK, leaving perpetrators free to continue to exploit vulnerable people, a damning government report has found.
Despite a well-documented rise in modern slavery and human trafficking cases, police forces are still failing to recognise the crimes, leading to victims being left unprotected or even arrested, according to Her Majesty's Inspectorate of Constabulary (HMIC).
The police watchdog said the force is guilty of "inconsistent and ineffective" identification of victims who have been coerced into crimes such as forced labour, sexual exploitation or domestic servitude. Police forces are also not investigating abuses quickly enough, it said.
Campaigners have warned that many victims, including children, will "never see justice" due to the police's failures. There is also evidence to suggest some forces are too quick to disregard victims as illegal immigrants rather than investigate cases properly and offer protection.
In one case referenced in the report, police found a woman at an address they believed Chinese nationals were using as a brothel and arrested her on suspicion of immigration offences. When officers returned her to the address, she disclosed her fear of the man who ran the business, but she was left outside the premises.
On returning to the station other officers expressed concern that she might be a victim of slavery and human trafficking. The address was then revisited, but by then had been vacated. The woman is now a missing person and at risk of continued exploitation and re-trafficking, according to the report.
In another case, a police force received information saying eight workers were being "treated as slaves" at an Italian restaurant, receiving insufficient food and no pay. The state of their accommodation was described as being poor, but no modern slavery crimes were recorded by the force.
The report's findings come after The Independent, in partnership with the London Evening Standard, continues a special investigation into the scandal of modern slavery in Britain.
HMIC inspectors found that there was variable commitment among police leaders to tackling modern slavery, with attitudes remaining that human trafficking offences were rare and "not an issue" in their areas.
Poor and inconsistent coordination and sharing of information and intelligence between the National Crime Agency (NCA) and police forces is also highlighted. Information and intelligence flows between national, regional and local levels were also sometimes poor, inspectors said.
The quality of investigations was also identified as a major issue, highlighting problems with the way they were managed. This included significant delays in initiating investigations, which sometimes took up to seven or eight months.
This has led to investigations being closed prematurely, leaving vulnerable people unprotected or arrested as offenders or illegal immigrants, the report found.
Poor coordination across police forces was also highlighted, which the report warned is leading to delays in investigations and difficulties in maintaining contact with victims relocated through the National Referral Mechanism (NRM) – the UK's framework for identifying victims of trafficking.
Inspectors said a few senior officers in police forces openly expressed a reluctance to "turn over the stone" and proactively look for modern slavery and human trafficking offences, citing concerns about the potential level of demand.
HM Inspector of Constabulary Wendy Williams, who led the inspection, said the shortcomings could in part be due to lack of resources, but that there were also deficiencies in "basic policing practice".
"In the UK, today and every day, thousands of men, women and children who are victims of modern slavery and human trafficking are being degraded and dehumanised," she said. "The police have a crucial role to play in protecting these people and preventing offenders from exploiting others."
"While modern slavery cases can be complex and require significant manpower, many of the shortcomings in investigating these cases reflect deficiencies in basic policing practice.
"We found inconsistent, even ineffective, identification of victims and investigations closed prematurely. As a result, victims were being left unprotected, leaving perpetrators free to continue to exploit people as commodities."
Ms Williams said there was "some good work" taking place, notably in forces such as Greater Manchester Police, West Yorkshire and Cumbria, which she said demonstrates the results that commitment and dedication in dealing with this kind of crime can achieve.
Paul Broadbent, head of the Gangmasters and Labour Abuse Authority (GLAA), which investigates cases of labour exploitation in the UK, said the main issue surrounding the fight against modern slavery was a lack of awareness.
He said that in the months since the review was carried out there have already been improvements in the way cases are handled, but there was still "a way to go" in ensuring victims aren't left unprotected and trapped in exploitation.
"There's been a real step change from everyone around the fact that modern slavery is taken incredibly seriously. The response now is much better than when they report was written," he told The Independent.
He added that while policing would benefit from more funding to tackle the issue, more could be done to better use resources, saying: "Every police force and agency that works in this field would say they need more staff and more resources to do the job, and we would gratefully receive those.
"But we also have to make better use of what we've got, and develop faster and work harder in this area."
Children are among the victims being failed by authorities, with figures showing that a third (34 per cent) of potential modern slavery victims referred to the NRM are minors. The NSPCC said its anti-trafficking team receives reports "nearly every day" of children who have been shuttled across borders and forced into exploitation.
Chloe Setter, head of policy at the anti-child trafficking charity Ecpat UK, said many of the minors she works with will "never see justice", urging that a lack of multi-agency response often result in delays in identification and failures to safeguard vulnerable young people.
"Despite pockets of best practice, the overall policing response to tackling modern slavery is very concerning, particularly in cases concerning children. Many of the children we work with have never seen justice and never will," she said.
Kate Roberts, head of the Human Trafficking Foundation, urged that police must end the tendency in some forces to refer both suspects and victims without legal status in the UK to immigration authorities rather than investigate modern slavery and human trafficking offences.
"The finding that there is a tendency in some forces to refer both suspects and victims without legal status in the UK to immigration authorities rather than to investigate modern slavery and human trafficking offences does much to explain why slavery remains so hidden in some communities," she said.
The National Police Chiefs' Council (NPCC), which represents British police forces, said it "fully accepts" the HMIC's recommendations, urging that it has already made "good progress" since it was first informed of them earlier in the year.
UK news in pictures

Show all 50
The NPCC's lead for modern slavery, Chief Constable Shaun Sawyer, said: "We fully accept the recommendations included in this report. In August 2016 we put together a plan to transform our response to modern slavery and human trafficking.
"Working closely with the National Crime Agency, the Home Office Modern Slavery Unit and the independent reviewer of the Modern Slavery Act, Caroline Haughey, we have already made good progress in addressing the report's recommendations.
Mr Sawyer added that the police service is now "actively seeking out and uncovering" modern slavery, with more than 400 investigations currently active across England and Wales – an increase of 218 per cent from November 2016 – 85 per cent of which are led by the police.
Register for free to continue reading
Registration is a free and easy way to support our truly independent journalism
By registering, you will also enjoy limited access to Premium articles, exclusive newsletters, commenting, and virtual events with our leading journalists
Already have an account? sign in