Only 1.7% of reported rapes prosecuted in England and Wales, new figures show
Overall proportion of reported crimes prosecuted plummets to 8 per cent amid justice 'crisis'
Lizzie Dearden
Home Affairs Correspondent
Tuesday 17 September 2019 12:25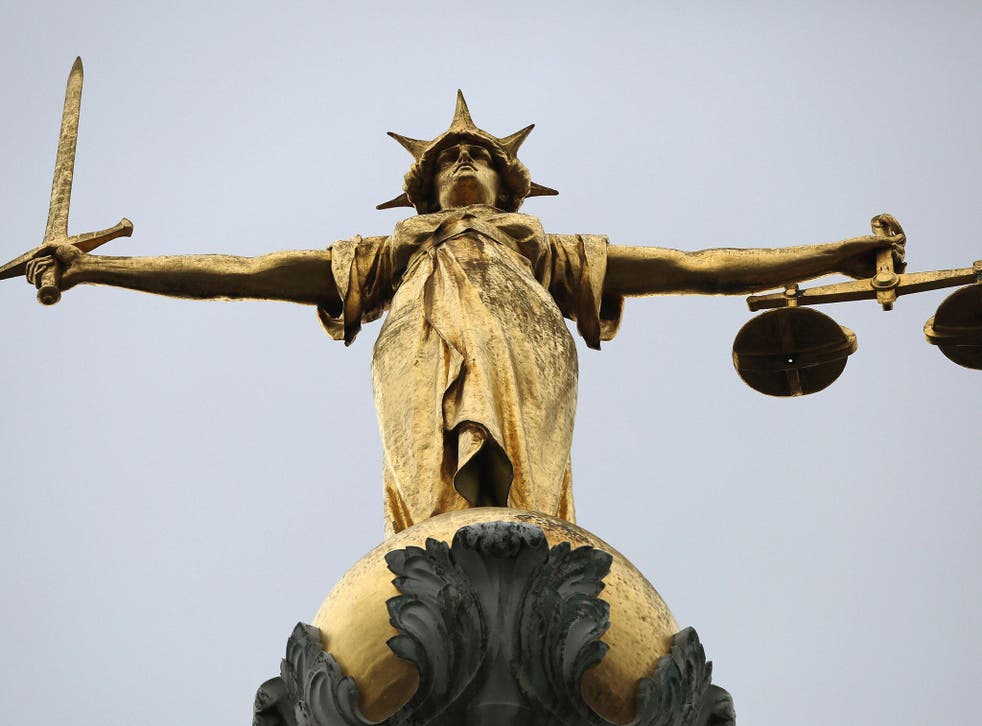 The proportion of rapes being prosecuted in England and Wales has plummeted to just 1.7 per cent, new figures show.
Campaigners said victims were being failed by the criminal justice system, after one woman told The Independent that police claimed her attacker could not be caught if she failed to hand her mobile phone to officers.
New Home Office statistics suggest the alleged perpetrators of more than 98 per cent of rapes reported to the police are allowed to go free.
In 2018 only 3.8 per cent of sexual offences resulted in a charge or summons, down from 5.6 per cent the previous year. Just 1.7 per cent of rapes resulted in a charge or summons last year, compared to 3.3 per cent in 2017.
Charities say the 57,600 rapes recorded by police in 2018 are only a fraction of the real figure, because many victims do not report assaults.
UK news in pictures

Show all 50
In real terms, the number of sexual offences prosecuted dropped by more than 4,000 in the year, from 14,967 to 10,937, despite sex crimes recorded by police rising by 9 per cent in the same period.
Katie Russell, of Rape Crisis, said the figures were a "grave concern".
"This situation is particularly troubling at a time when unprecedented numbers of victims and survivors of these serious and traumatic offences are coming forward, both to seek criminal justice and specialist Rape Crisis services," she told The Independent.
"The Crown Prosecution Service [CPS] needs to outline its strategy for reversing this worrying trend as a matter of urgency.
"These figures are further evidence that the criminal justice system in England and Wales continues to fail victims and survivors of child sexual abuse, rape and all forms of sexual violence and we continue to call for a complete review and overhaul."
Overall, only 8 per cent of crimes resulted in a charge – down from 9 per cent in 2017. Six per cent of thefts, 8 per cent of robberies and 28 per cent of drug offences resulted in a charge or summons.
Every category saw a fall apart from criminal damage and arson, which stayed level at 5.4 per cent.
Lawyers have warned of a "crisis" in Britain's criminal justice system, caused by police funding cuts, rising crime, rows over disclosure, falling confidence and the backlash against a series of collapsed rape cases.
Nick Thomas-Symonds, Labour's shadow solicitor general, said the fall in rape prosecutions was "extraordinarily worrying and shaming".
"Cuts to the police and Crown Prosecution Service have consequences," he told The Independent.
"Government complacency on these figures cannot continue. It is failing victims and failing the whole criminal justice system."
Liam Allan says rape suspects should have anonymity until proven guilty
Last year the most common outcome for rape cases was listed as "victim does not support action" (40 per cent), followed by other "evidential difficulties", no suspect being identified and prosecution "not in the public interest".
Campaigners have warned that increasing numbers of victims are dropping complaints after being asked to give police their mobile phones for examination, or allow blanket access to health records and other personal information.
Police and prosecutors have insisted that phone downloads and "Stafford statements" are not a requirement for rape prosecutions, but lawyers say demands have spread after a 2017 scandal over rape cases that collapsed when new phone messages and photos emerged.
Some senior officers have accused the CPS of "raising the bar" for the evidence needed, slowing down investigations and causing victims to drop out.
One victim told The Independent she stopped her case last year after police demanded her phone "so that all the detail on it can be downloaded – social media messages, photos, everything".
Sarah* said she was told that if she refused, the case could not go ahead. "It made me very angry, it made me feel like I was the one on trial and they were trying to seek out ways it was my fault," she added.
The Information Commissioner is currently investigating "excessive and disproportionate" trawling of rape victims' phones and personal records.
The director of public prosecutions, Max Hill QC, has said the right to a fair trial must be balanced against the "unnecessary and unjustified invasion" of complainants' private lives.
A CPS spokesperson said: "Our duty is to bring offenders to justice wherever possible. Rape is one of the most complex crimes the CPS deals with but whenever there is sufficient evidence for us to prosecute, we will always seek to do so.
"It is right that all parts of the criminal justice system invite scrutiny of how rape cases are handled. The CPS will be working closely with our partners in a planned review, and will welcome any recommendations which may lead to improvements across the system."
A Home Office spokesperson said: "We want all victims of rape and sexual violence to have their cases resolved at the earliest opportunity.
"We appreciate that complexities involved in some cases can mean that they can take longer to resolve.
"However, as part of the Violence Against Women and Girls strategy refresh, announced in March, the government committed to a review into how the criminal justice system responds to rape and serious sexual offences."
*name has been changed to protect identity
Register for free to continue reading
Registration is a free and easy way to support our truly independent journalism
By registering, you will also enjoy limited access to Premium articles, exclusive newsletters, commenting, and virtual events with our leading journalists
Already have an account? sign in