'Disproportionate' trawling of rape victims' phones and records investigated by watchdog
Information Commissioner probing allegations of 'excessive and disproportionate' practices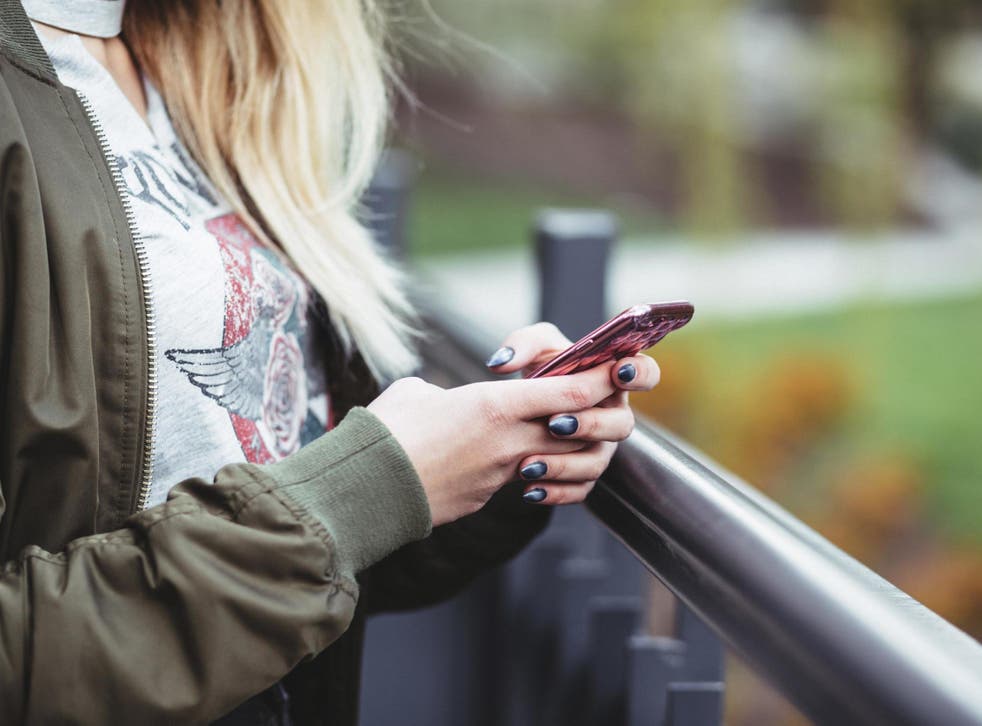 "Excessive and disproportionate" trawling of rape victims' mobile phones and personal records by police is being investigated amid concerns it may stop women reporting crimes.
The Information Commissioner's Office (ICO) said it had received complaints from victims' representatives and campaigners about the way information is being collected, handled and used.
Police have been criticised for downloading the entire contents of complainants' phones and getting them to sign "Stafford statements" allowing access to historic personal records.
A letter sent to the ICO last month said probing victims' photos, text messages, emails, call logs, web browsing data and videos had become "routine" and critics have called the practice "totally disproportionate".
James Dipple-Johnstone, the deputy information commissioner, said the way victims' personal information is treated and used in sexual offence cases was "of significant concern".
He said the watchdog had received "details of potential excessive use of victims' personal information in cases of rape and serious sexual assault".
"Victims of serious sexual offence crimes are particularly vulnerable, and it's crucial that the rights they have in law are upheld in order to maintain confidence in the UK's criminal justice system and their continued willingness to come forward and report crimes," Mr Dipple-Johnstone added.
"But we are also aware of the challenges faced by the authorities in order to balance the right to a fair trial with the privacy rights of victims."
He said the ICO is investigating the collection, secure handling and use of personal information, including Stafford statements that are often signed by women still "in shock".
Liam Allan says rape suspects should have anonymity until proven guilty
"We will be working closely with police forces, prosecuting authorities, victims and their representatives and other stakeholders across the UK to ensure that we consider all the facts. Our focus is to understand whether the law is being followed, to provide clarity and offer advice on any improvements that need to be made," he added.
A Justice Select Committee inquiry on evidence disclosure recommended that there should be "clear guidelines on handling sensitive material".
A separate government review found disclosure failings had caused "untold damage" to victims and suspects.
Senior officers have accused the Crown Prosecution Service (CPS) for "raising the bar" of evidence needed for a charge, in the wake of a series of rape cases which collapsed over undisclosed messages.
The CPS insists its regulations have not changed, but admits giving more "pre-charge advice" to investigators and holding refresher training for rape prosecutors earlier this year.
The new director of public prosecutions has pledged that victims' mobile phones will not be seized "as a matter of course" in criminal investigations.
UK news in pictures

Show all 50
Max Hill QC said the right to a fair trial must be balanced against the "unnecessary and unjustified invasion" of complainants' private lives, which may be used to undermine them in court.
"We are very clear that seeking to examine the mobile telephones of complainants and witnesses is not something that should be pursued as a matter of course in every case," he added.
"It is crucial that only the reasonable lines of inquiry are pursued, to avoid unnecessary intrusion into a complainants' personal life."
Sara Thornton, chair of the National Police Chiefs' Council, was among senior figures warning that people could be deterred from reporting rape "because they fear intrusion into their lives and private information that's not relevant to the crime being shared in court".
Claire Waxman, the victims' commissioner for London, said she was "relieved" that the ICO had launched an investigation after calling for the move in October alongside charities.
"This investigation should ensure that vulnerable peoples' right to privacy is not compromised through the justice process," she added.