Victims may stop reporting rape over fears phone evidence will be used against them, official warns
Exclusive: London victims' commissioner says women's behaviour is 'being analysed to fuel damaging stereotypes'
Lizzie Dearden
Home Affairs Correspondent
Tuesday 17 September 2019 12:12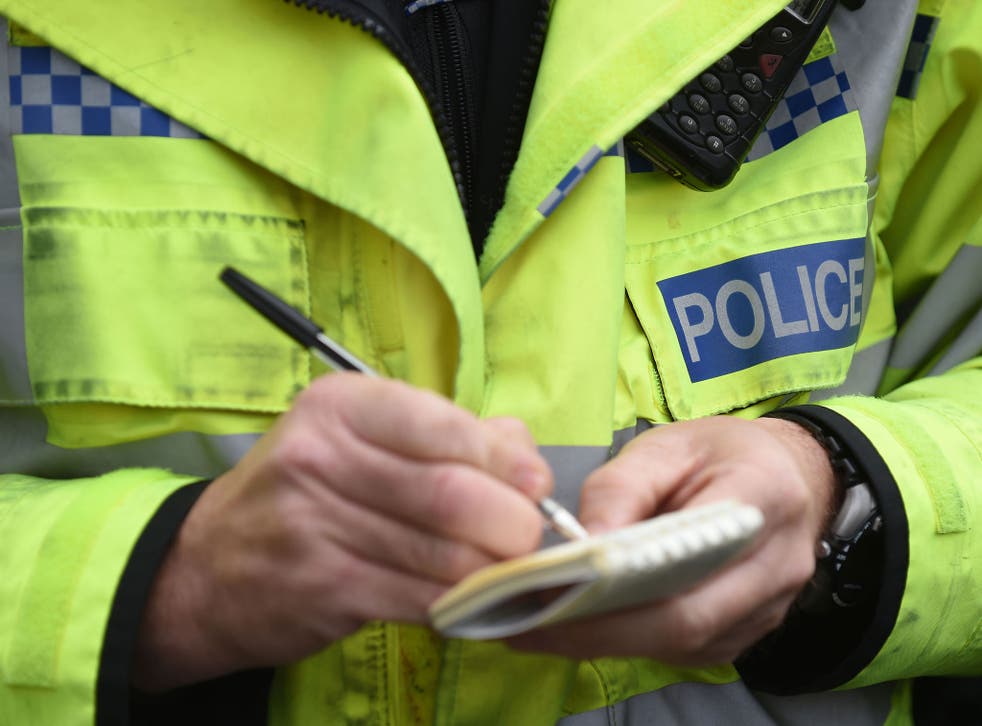 Women may not report rape to police because of fears material from their phones will be used to discredit them, the victims commissioner for London has warned.
In a piece written for The Independent, Claire Waxman said the way evidence is currently disclosed to defence lawyers was having "damaging effects on both the victim and our justice system".
She said messages and social media posts had been used for "victim blaming", citing cases where rape complainants' call history and texts had been used to undermine their claims in court.
"All this is victim blaming and totally undermines the work that has been done over recent years to improve confidence in the police and criminal justice agencies, and combat the dangerous myths and stereotypes surrounding rape," Ms Waxman said. "Now, due to disclosure of digital material, their digital behaviour is being analysed to fuel these damaging stereotypes."
In the wake of failings that caused several rape cases to collapse after the discovery of phone messages last year, some critics have called for all material taken from electronic devices by police to be passed to defence lawyers, rather than filtered.
Liam Allan, a student who was cleared of rape after lawyers uncovered messages from the complainant saying she wanted and enjoyed the sex, has founded a group to help victims of false accusations, and MPs found that people have been wrongly imprisoned over the failures.
Ms Waxman said a "balance must be struck between the defendant's right to a fair trial and the victim's right to a private life".
Calling for the attorney general to update guidance on the handling of digital material, she said only "relevant, reasonable and proportionate" information should be disclosed.
Liam Allan says rape suspects should have anonymity until proven guilty
Earlier this year, two former solicitor generals were among campaigners calling for legal changes to ensure rape complainants' sexual history is not unfairly used against them in court, in the wake of the Ched Evans case.
"The fear of a complainant being confronted with evidence relating to sex with other men is, and has always been, a huge deterrent to reporting rape," said Dame Vera Baird QC, the Northumbria police and crime commissioner.
Ms Waxman said that 41,000 people reported rape to the police this year, but only 3,600 suspects were charged. The rate of convictions was just 5.7 per cent.
She has launched research looking to establish why cases in London are being delayed or abandoned and has taken evidence from organisations working with victims.
"Many of them have highlighted to me over recent months that disclosure practice is a serious factor in deterring victims from continuing with court cases and in some instances even initially reporting to the police," the commissioner said.
"Current disclosure practice goes way beyond being that which is necessary, relevant or proportionate for a fair trial and is often hugely intrusive and emotionally damaging… [there is] a real risk of victims' trust in the Criminal Justice System being eroded. Victims will become too afraid to come forward and report, fearing further victimisation, meaning perpetrators will remain free to further offend."
Research carried by Victim Support showed that more than half of victims of all crimes have no confidence in the criminal justice system, after figures showed that almost half of all criminal investigations in England and Wales are closed with no suspects identified, and the proportion ending with a charge has fallen to just 9 per cent.
UK news in pictures

Show all 50
Last month, the Justice Committee warned that the impact of long-term problems with the disclosure of evidence had been gravely underestimated by the Crown Prosecution Service.
A CPS review completed last month found 47 rape and sexual offence cases were stopped within six weeks because evidence had not properly been shared with the defence, but MPs said a "poor data collection regime" meant many more cases affected by disclosure errors were not counted.
MPs said the principles of disclosure do not need to be changed, but failings had been caused by the police officers and prosecutors applying them.
Women's rights groups said the report gave "no proper consideration over the impacts of disclosure practice on the victims and survivors who choose to report to the police" and instead accepted the wholesale intrusion into their privacy.
Rachel Krys, co-director at the End Violence Against Women Coalition, said: "Routinely using evidence from someone's mobile phone, school, medical and even social services records to undermine their credibility is becoming the norm.
"Too often these are not 'reasonable lines of inquiry' and stray into unlawful use of someone's sexual history evidence."
Katie Ghose, the chief executive of Women's Aid, said reporting any kind of abuse was a "massive step" and women were already frightened of the repercussions of going to police.
"Women who have experienced abuse are routinely asked to disclose lots of personal information, some of which is completely unrelated to the case, at a time when they are traumatised from the abuse," she told The Independent.
"Police and prosecutors need to receive high-quality and ongoing training about working with victims of domestic abuse, co-delivered by specialists like Women's Aid, which covers both myths about rape and sexual assault and the practical information they need to properly support women through this process."
Register for free to continue reading
Registration is a free and easy way to support our truly independent journalism
By registering, you will also enjoy limited access to Premium articles, exclusive newsletters, commenting, and virtual events with our leading journalists
Already have an account? sign in
Register for free to continue reading
Registration is a free and easy way to support our truly independent journalism
By registering, you will also enjoy limited access to Premium articles, exclusive newsletters, commenting, and virtual events with our leading journalists
Already have an account? sign in