Man who 'confessed' to raping woman in Facebook message was not prosecuted
Exclusive: 'He confessed what he had done. In my view rape has become decriminalised. If a confession isn't enough to even get to court there's no hope for anyone else'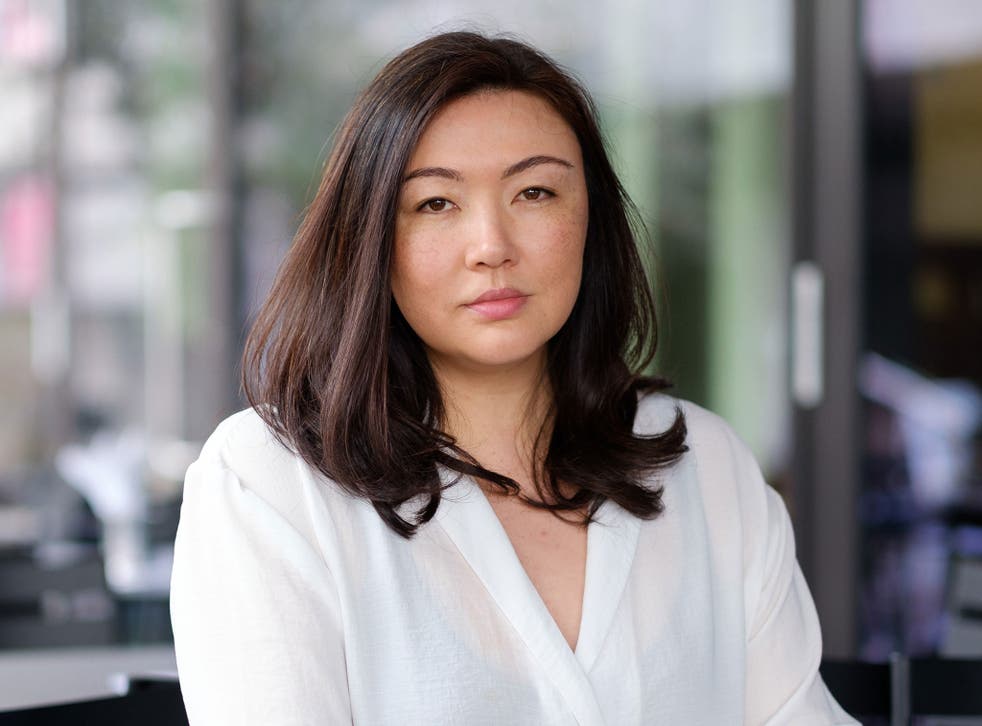 A man who "confessed" on Facebook Messenger to raping a woman in her sleep will not be prosecuted because authorities think there is "no realistic prospect of conviction", The Independent can reveal.
Bonny Turner has waived her right to lifetime anonymity to speak about the alleged attack by a man she knew in a London hotel. "I was fast asleep when I started having what I thought was initially a nightmarish dream," she told The Independent. "At first I was frozen and unable to move, but then eventually I was able to shout 'stop' and shoved him off me."
The man left the UK days after the incident in 2016 and Ms Turner said she ignored his messages until two weeks later, while having panic attacks. A subsequent exchange between the pair showed the man apologising after Ms Turner told him she had been "frozen with fear" and added: "I was still fast asleep when you forced yourself inside me."
"I know," the man replied. "I made a huge mistake and have been thinking how wrong I was since then. Please forgive me."
The exchange saw the man claim he "noticed too late" that Ms Turner was asleep, adding: "That is why I stopped, but I should not have even tried from the beginning. I am so deeply sorry."
After receiving the messages, Ms Turner called police and was interviewed five days later.
The 41-year-old said she was questioned for five hours at a City of London Police station, was asked for her mobile phone and told to sign a "Stafford statement" giving access to her personal records.
The demands, which have caused other victims to drop complaints, are under review after the proportion of reported rapes which were prosecuted plummeted to below 2 per cent.
Police and prosecutors have come under fresh criticism for rolling out forms warning victims that investigations may be dropped if they refuse to surrender their phones.
Ms Turner, a peer counselling skills trainer who lives in London, said she was not told what was taken from her mobile.
She later found out police had demanded information from her former employer about a grievance process.
She believes the fact her complaint about workplace bullying was not upheld could have been used to "discredit" her.
The alleged rapist was not interviewed until more than a year after the incident, after British police used an international letter of request to have him questioned in his country of residence.
Ms Turner was told police there read four pages of questions translated from English and then sent them back to British investigators.
However, nearly two years after her first report she received the news no further action would be brought against him.
"I was waiting, waiting, waiting," Ms Turner said. "Then in 2018 I went to a police station and they told me that the CPS [Crown Prosecution Service] had decided not to prosecute.
"One of the officers made reference to a bunch of cases collapsing in court."
Ms Turner went through the Victim's Right to Review scheme but the CPS declined to reopen her case, and an application for a judicial review of its decision was declined by the High Court in January this year.
She called the process "incredibly painful" and accused authorities of "lulling victims into a false sense of security".
"He confessed what he had done," Ms Turner said. "In my view rape has become decriminalised. If a confession isn't enough to even get to court there's no hope for anyone else."
She described feeling "very despairing", adding: "I feel very insecure and unsafe. The investigation was completely re-traumatising … this is meant to be the safety net. For that supposed safe haven to actually be extremely harmful is a betrayal."
The Crown Prosecution Service said Ms Turner's case did not meet the threshold for a charge because there was "no realistic prospect of conviction", while City of London Police defended its "thorough investigation".
UK news in pictures

Show all 50
The decision came in the wake of a scandal over collapsed trials, and the proportion of reported rapes resulting in a criminal charges has plummeted to 1.7 per cent in England and Wales compared to 3.3 per cent the previous year.
Kate Ellis, a solicitor at the Centre for Women's Justice, said there appears to have been a "mass change in practice" over rape prosecutions – although the CPS denies any change to official policy.
The lawyer said charges started falling in early 2017, amid training sessions for rape and sexual offences prosecutors who now appear to be "charging more conservatively".
"It's going to give people the message that they can get away with rape," Ms Ellis said. "We have seen other cases like Ms Turner's where there has been a seeming recognition of wrongdoing or apology but no prosecution."
The Information Commissioner's Office is currently investigating allegations of disproportionate intrusion into complainants' privacy.
The government has launched a separate review of the way sexual violence cases are handled across the criminal justice system, which will consider the reasons behind plummeting prosecutions.
Last month, the CPS announced efforts to standardise the way electronic devices are requested with consent forms that explain how data is used.
But the documents, which have been handed out across England and Wales for months, were condemned for warning that "it may not be possible for the investigation or prosecution to continue" if a victim refuses to surrender their phone.
Teenager 'who raped British girl on cruise' walks free because alleged attack was in international waters
Claire Waxman, London's first victims' commissioner, said complainants were being "forced to give up their right to privacy".
"I don't believe it helps them access justice, when you look at the drop in charging decisions we are seeing," she added.
"If you look at anyone's personal material there will always be something in there that can cast doubt on credibility … we are getting into very dangerous territory here."
A CPS spokesperson said: "Rape is one of the most complex and challenging offences to prosecute and we recognise that our decisions have a profound impact on the individuals affected.
"We considered all the available evidence in this case carefully and concluded there was no realistic prospect of conviction. This decision was upheld under review. We understand this decision was disappointing and met with her to explain the reasoning."
The suspect's country of residence does not have an extradition treaty with the UK, but logistical difficulties are not part of the CPS's legal tests and the man could have been extradited on request.
City of London Police said it takes all reports of rape extremely seriously and had handed all its evidence to the CPS.
Detective chief superintendent Maria Woodall said: "We are sorry Ms Turner has been left feeling insecure and unsafe but we are confident that a thorough investigation of her report took place.
"The case was taken on by one of our most experienced investigators who committed a lot of time and resource to this case, working with translators and our colleagues [abroad] to ensure the suspect was questioned appropriately on all of the evidence we had collected."