Parents must alert police to terrorist-sympathising children if they don't want them to be prosecuted, says Prevent head
Senior officer says police want to 'intervene at the earliest opportunity' before criminal offences have been committed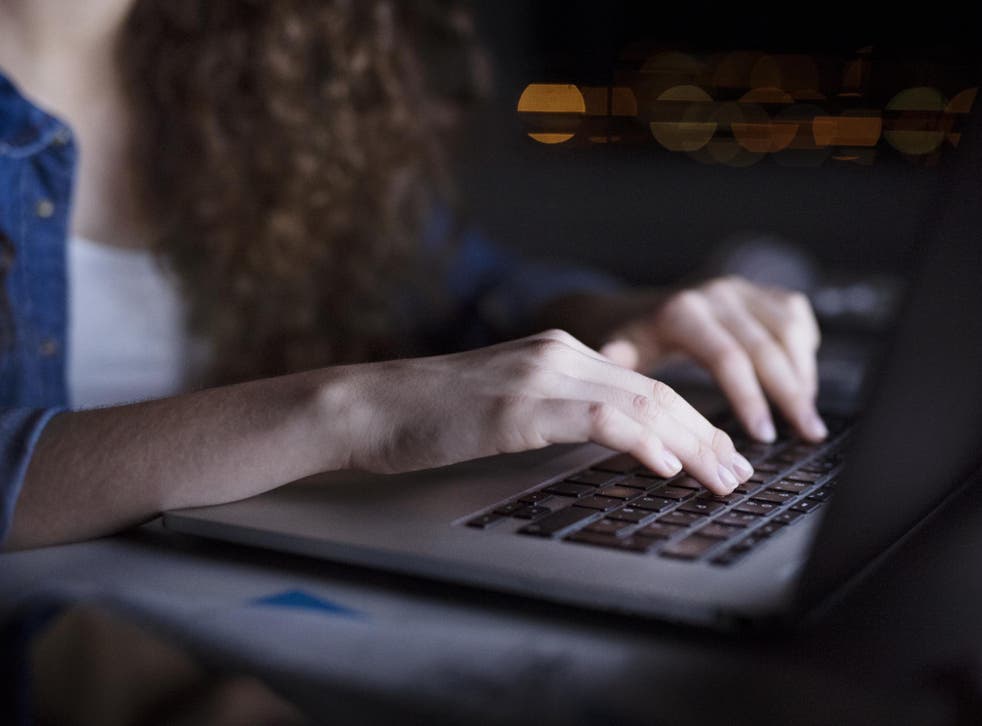 A senior police officer has urged parents with concerns their children may be becoming radicalised to seek help to avoid them being prosecuted.
Teenagers have been charged with terror offences committed when they were as young as 13, amid warnings a "new generation of extremists" are being mobilised by online material.
Around 13 per cent of terror suspects arrested in the UK are now under the age of 18, and the majority of those are linked to the extreme right-wing.
Chief Superintendent Nik Adams, who is the national coordinator for the Prevent counter-extremism programme, said police "don't want children to be prosecuted".
"Our ambition is to intervene at the earliest opportunity and not be in a situation where we are debating between an arrest and a Prevent referral," he told The Independent.
"The way we can most effectively achieve that ambition is when people come forward early to share concerns they've got. The first opportunity is often when a family feels something is not quite right."
Ch Supt Adams urged parents to "trust their instincts" and seek information on the "ACT Early" website and advice line.
He said he understood that parents often have "dilemmas" about contacting officials over their children, and are concerned about them being criminalised.
"As a result of that they may leave it until it's too late, or counter-terror policing or the Security Service has already come across that young person and instigated an investigation," he warned.
"We want to help, we don't want people to be prosecuted, but it relies on people stepping forward."
Ch Supt Adams said that between 2 and 3 per cent of cases referred to Prevent are transferred to a criminal investigation, when they are deemed to be too dangerous to manage.
In some cases, Prevent has been criticised for failing to intervene, and some people have committed terror offences, planned or carried out attacks after being referred.
The Independent has interviewed the father of a boy prosecuted for possessing terrorist material, who questioned why Prevent did not contact the family before his son was arrested.
The first the family knew of official concerns was the moment when the 16-year-old was stopped under terrorism laws at an airport, while on his way to a family funeral.
UK news in pictures

Show all 50
Tom* was later prosecuted for 11 terror offences, after the investigation found he had downloaded bomb manuals among a range of neo-Nazi texts.
The teenager denied adhering to a violent ideology or wanting to harm anyone, and avoided jail after admitting the charges.
His father, Steve*, said the family had "no idea" that possessing documents "useful to a terrorist" was illegal and that the offence should not be used to prosecute children who have not committed more serious crimes.
"What I can't understand is why they didn't come to us at the start with Prevent," Steve added. "If they had any suspicions, why not come over?"
Ch Supt Adams said he could not discuss individual cases, but that the decision on whether to refer young people for prosecution or to Prevent intervention sat with investigating police officers.
He said there is an intelligence assessment of the risk posed in each case, and of whether any crimes such as possessing or disseminating terrorist material had been committed.
"We've seen with self-initiated terrorists the rapid escalation of risk in individual cases, and in order to protect the public more broadly there is a much lower risk tolerance now by counter-terror policing to allow risks to develop," the officer added.
"To generate evidence for a more serious offence [than document possession] the greater the risk becomes for that person to carry out an act of serious harm, which is why we see increasing numbers of people prosecuted at an earlier stage.
Met Police officer convicted of membership of neo-Nazi terrorist group
"We know the effect propaganda has had, there are real risks of people mobilising to violence very quickly."
In July, the Independent Reviewer of Terrorism Legislation questioned whether criminal prosecution was the right outcome in all cases, such as those over the possession of "material likely to be useful to a terrorist".
"Is the use of strong powers to detect and investigate suspected terrorism in children justified?" he asked in a speech.
"I believe it is because of the potential risk to the general public, but is the criminal justice outcome the right one in all cases?"
Ch Supt Adams said there was no "cut-off point" for prosecutions by age, but that it was taken into account alongside other vulnerabilities.
"Young people are in their formative years, seeking to find their way in the world and spending immense amounts of time online consuming information," he added.
"They're susceptible to the charismatic draw of groups that give them a sense of belonging and purpose."
The Prevent programme is currently undergoing a review, which was commissioned by the government in 2019 but has been beset by controversy and delays.
Some campaign groups have long accused it of disproportionately targeting Muslims and setting the barrier for intervention too low, although police say statistics prove that all demographics and ideologies are considered.
Out of 6,287 referrals to Prevent in the year to March 2020, more than half were for individuals with a mixed, unstable or unclear ideology.
Around a quarter of referrals were due to concerns over Islamist radicalisation and 22 per cent related to right-wing radicalisation.
The largest age group was children and young people aged 20 and under, including 1,559 children under the age of 15.
Of those referred to Prevent, 27 per cent "required no further action" and half were passed on to other services, such as education, housing and mental health, for alternative support.
A further 23 per cent were considered by the Channel counter-radicalisation scheme, which sees people paired with "intervention providers".
*names have been changed to protect anonymity, which is required by law because of the boy's age