British man guilty of handing £3k in Birmingham park to 'man in the hat' suspect in Brussels and Paris attacks
Zakaria Boufassil was recorded on CCTV giving cash to Mohamed Abrini, but claimed he was unaware of what it would be used for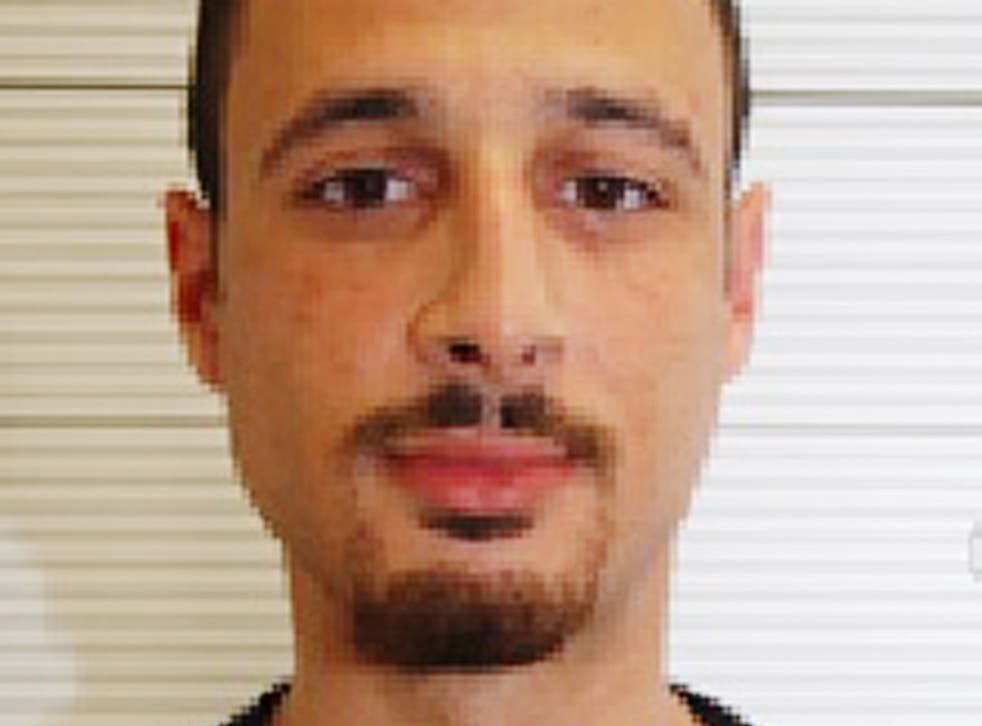 A British man has been found guilty of giving £3,000 to a key suspect in the Brussels and Paris terror attacks.
Zakaria Boufassil handed cash to Mohamed Abrini, dubbed "the man in the hat" thanks to CCTV circulated in the aftermath of the Belgium bombings, in a Birmingham park.
Testifying at Kingston Crown Court in London last week, the 26-year-old admitted meeting Abrini, and to holding money for his co-conspirator Mohamed Ali Ahmed.
Boufassil, from Birmingham, claimed he had "no idea" of its intended use, but prosecutor Max Hill QC said there was "no doubt" he passed over the cash for assisting terrorism.
"The intention could not be more clear," said Mr Hill.
The Isis-claimed Brussels bombings on March 22 this year, at Zaventem Airport and at Maalbeek metro station, killed 32 civilians and the three Islamist terrorists.
Abrini has admitted being the man pictured wearing a white coat and black hat, and pushing a trolley laden with explosives, in the airport alongside Najim Laachraoui and Ibrahim el-Bakraoui.
The 31-year-old, who was arrested in April this year, is also suspected of acting as the driver for chief Paris attacks suspect Salah Abdeslam, before the devastating bombings that killed 130 people.
But Abrini, a former bakery worker and petty criminal, admits he first visited a series of casinos in Birmingham and Manchester in July 2015.
It was in the Birmingham park that he collected the cash from Boufassil and Ahmed, but he told police the sum was "too small" for terrorism.
"To carry out attacks you need lots of money," Abrini said, according to interview transcripts.
Ahmed, also from Birmingham, pleaded guilty to handing over the money last month, and Boufassil said his accomplice had taken "advantage of my naivety".
Paris attacks: Abrini arrested
Speaking in French through a translator, Boufassil said: "He never told me that the person who was coming to get the money was a bad person.
"Had I known it, I would never have kept the money."
As a follower of Sufism, a mystic Islamic order that is viewed as heretical by hardline militant groups, Boufassil said he condemned Isis.
In pictures: Terror attacks at Brussels metro station

Show all 30
"For me, those people are worse than animals," he said.
Boufassil, who also admitted to being a regular cannabis user, struggled to remember dates and times in cross-examination.
A jury of six men and six women at south-west London's Kingston Crown Court found Boufassil guilty of engaging in conduct in preparation of acts of terrorism.
Assistant Chief Constable Marcus Beale, counter terrorism lead for West Midlands Police, said: "The conviction of these two men is significant for the UK as it identified a dangerous link to Abrini and Abaaoud.
"Their conviction sends a clear message to those who fund terrorism that they will be prosecuted and potentially face lengthy prison sentences.
"We know that Abrini visited several locations during his visit to the UK, but that his sole purpose for being here was to collect the money, and our case – whilst not focused on attack planning – acts as a reminder of why our work to prepare for and prevent such incidents in the UK is important."
Register for free to continue reading
Registration is a free and easy way to support our truly independent journalism
By registering, you will also enjoy limited access to Premium articles, exclusive newsletters, commenting, and virtual events with our leading journalists
Already have an account? sign in
Register for free to continue reading
Registration is a free and easy way to support our truly independent journalism
By registering, you will also enjoy limited access to Premium articles, exclusive newsletters, commenting, and virtual events with our leading journalists
Already have an account? sign in