Dearly beloved, we are gathered here today to find a gay cure
The meeting was organised by three right-wing British Christian groups to campaign for gay conversion therapy
Emily Dugan
Wednesday 15 April 2015 11:14 Comments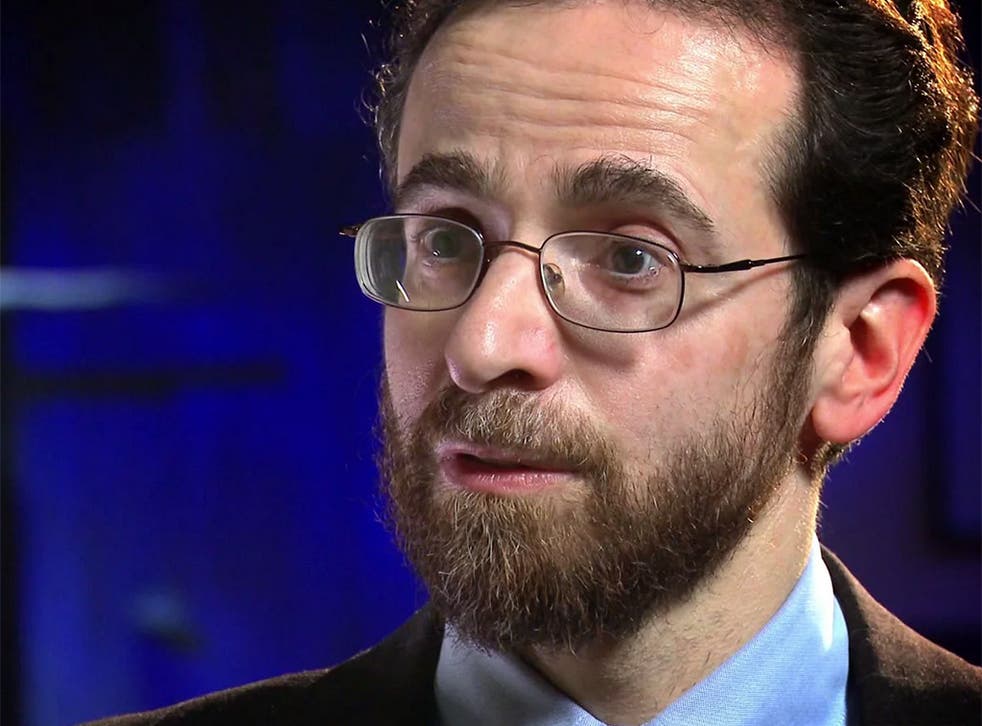 In its first few minutes, the gathering at Westminster's Emmanuel Centre could have been any church meeting: a room of about 100 people, mostly greying but with a smattering of awkward-looking youngsters, praying and singing a hymn together.
Then a slick video bursts on to a big screen and the real reason for the conference becomes clearer. The film cuts between the testimony of Americans who have "conquered" same-sex attraction. A good-looking teenager drawls: "I had to say: 'Lady Gaga, shut up! I was not born this way'."
This is the Transformation Potential conference, a meeting organised by three right-wing British Christian groups to campaign for gay conversion therapy. The hall's walls are lined with stands opposing gay marriage and advocating traditional families. Robert Gagnon, a conservative biblical studies professor from America whose books have been used to justify the condemnation of homosexuality as unchristian, shouts into a microphone.
Earnest and petite, with a neatly trimmed dark beard and a bright blue bow tie, he starts off by talking about how much God loves everyone, before getting into the meat of the issue. Justifying his position, he says that currently "you have the media, governments, religious leaders and prevailing culture on one side and Jesus on the other. I'm going to go with Jesus, I don't care what the world says."
Several younger audience members look anxious, chewing their pens between conscientious note-taking of the bible passages Professor Gagnon uses to justify the renouncing of homosexuality.
There is just one catch: not one of the passages he quotes from actually mentions gay relationships. The slides containing the chosen passages from the books of Matthew and Mark are handily titled "The key Jesus sex text". The second speaker, Andrew Comiskey, is another American. Dressed in a bright turquoise T-shirt and with a zealous smile, he gushes: "I would not be here were it not for the healing community in California." He claims to have successfully rejected his desire for men through extensive therapy. He is now chaste and married (and still seeing therapists).
In pictures: UK's first gay weddings

Show all 16
Reverend Martin Davie is next up, but before he reaches the podium the press are ejected from the venue. "We do not have permission from all our speakers for the media to be here," one of the organisers says testily as she firmly escorts all journalists out of the doors.
Reverend Paul Perkin, vicar for St Mark's in Battersea, is the next speaker deemed suitable for press consumption. His rambling talk seems to cover everything except homosexuality – until he starts referring vaguely to "inner confusion" and "same-sex accountability groups".
The afternoon sessions focus on circumnavigating a memorandum of understanding issued in January by NHS England and other leading bodies to "protect the public from the risks of conversion therapy".
Refusing to accept the evidence presented by scores of respected medical bodies, retired GP Dr Peter May asks: "Is it unethical to help someone modify sexual desires if they request it?" before mentioning "sexual sins" including affairs, polygamy and paedophilia.
Conference organisers stressed this was not about judging gay people, but helping those who wanted to reject same-sex desires. Dr May's casual juxtaposition of homosexuality with infidelity and sexual crimes suggested such judgements may not have been that far away.
Register for free to continue reading
Registration is a free and easy way to support our truly independent journalism
By registering, you will also enjoy limited access to Premium articles, exclusive newsletters, commenting, and virtual events with our leading journalists
Already have an account? sign in
Join our new commenting forum
Join thought-provoking conversations, follow other Independent readers and see their replies