Anti-semitic incidents in Britain have risen by 50 per cent in the last year, report finds
473 such incidents took place this year, including two involving "extreme violence"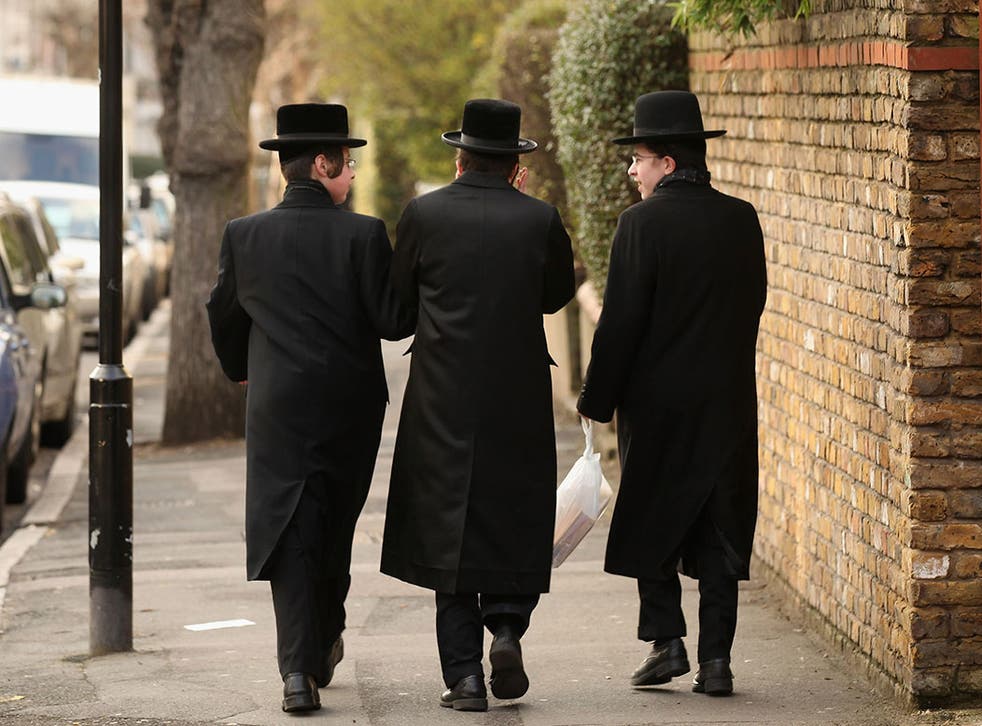 The number of anti-semitic incidents in the UK has risen sharply in the last year, a report has found.
Between January and June of this year, 473 anti-semitic incidents took place, including two which were classified as involving "extreme violence". This represents an increase of 53 per cent from the same period in 2014.
The report was released by Jewish community group Community Security Trust (CST).
Jonathan Sacerdoti, Director of Communications for Campaign Against Anti-Semitism, told The Independent: "Anti-semitism runs counter to British values. We must all work to combat the rise in anti-semitic incidents so that Jewish people continue to feel safe.
"Those who experience this racism must not suffer in silence, and should report what happens to them. They need to know they are not alone, and demand protection under the law."
Elliot Steinberg, Programme Manager at the Council for Jews and Christians, told The Independent: "Anti-semitism is not and cannot be a concern solely for the Jewish community, but for society in general. When communities feel under threat there can be a tendency to become defensive, turn inwards and focus on how we relate within ourselves, but this can also do more damage.
"As with any relationship, face to face engagement is one of the key ways to build trust and challenge generalisations and stereotypes. So we need to be encouraging Jewish groups to invite people in, and encouraging people to reach out to their local Synagogue or Jewish cultural centre and learn more about Judaism and Jews living in Britain today."
Home Secretary Theresa May said: "I know that many Jewish people in this country are concerned about safety in their community, and we are listening."
It is estimated that there are approximately 260,000 Jews in the UK.
With additional reporting by Reuters
Register for free to continue reading
Registration is a free and easy way to support our truly independent journalism
By registering, you will also enjoy limited access to Premium articles, exclusive newsletters, commenting, and virtual events with our leading journalists
Already have an account? sign in
Register for free to continue reading
Registration is a free and easy way to support our truly independent journalism
By registering, you will also enjoy limited access to Premium articles, exclusive newsletters, commenting, and virtual events with our leading journalists
Already have an account? sign in
Join our new commenting forum
Join thought-provoking conversations, follow other Independent readers and see their replies