Asylum seekers in UK waiting more than six months for decision must be allowed to work, UN says
Report finds refugees being sucked into exploitation and modern slavery while having to live off £5 a day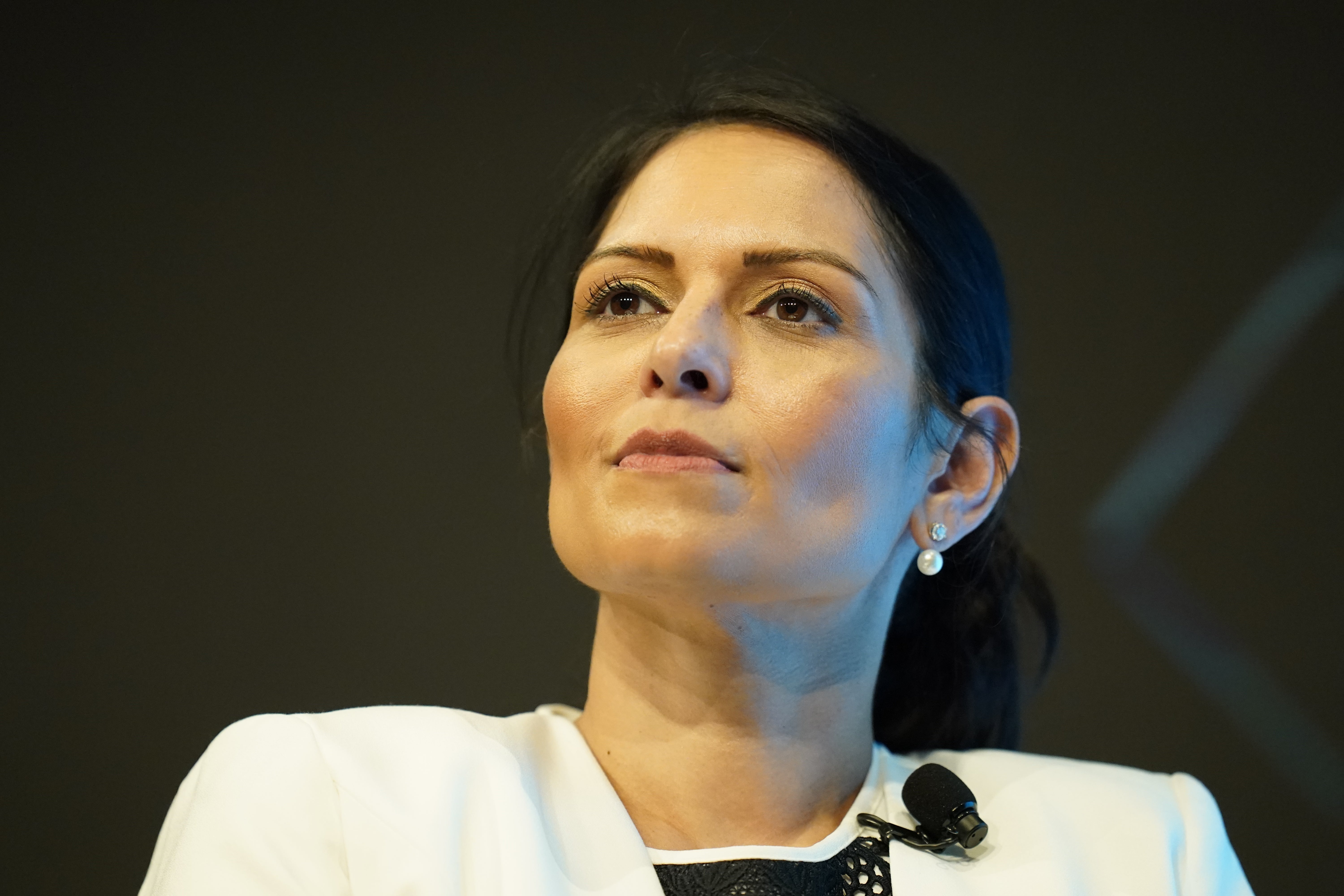 The government must allow the 70,000 asylum seekers waiting more than six months for a decision to work to stop them from being exploited and drawn into modern slavery, the UN Refugee Agency (UNHCR) has said.
A report by the agency and British Red Cross found that people were being forced into prolonged periods of "financial hardship" because they are given just £5 a day to live on and are legally banned from paid employment.
It said that long waits for decisions on asylum and modern slavery applications left people "trapped in financial hardship, being dependent on others such as the Home Office for accommodation and support" and can lead them to "take up offers of work in unsafe and exploitative conditions".
"People living on asylum support for prolonged periods of time, in some cases in highly visible locations, struggling to make ends meet on £40.67 a week and without the right to work, faced risks of exploitation," the report added.
It contained the accounts of a female trafficking victim who had "gone back into prostitution" after waiting more than a year for a government decision, Eritrean asylum seekers in domestic servitude and a group of young Vietnamese men being targeted by people "trying to re-exploit them in terms of nail bars or cannabis cultivation".
As of March, more than 73,000 asylum seekers had been waiting more than six months for an initial decision on their claim, after the number rocketed to record levels amid worsening Home Office delays.
The long waits are driving up costs for the government, because asylum seekers who face destitution while awaiting decisions must be provided with accommodation and subsistence.
The UNHCR and Red Cross warned that those who resort to working illegally to support themselves and their families are left vulnerable to abuse and exploitation because they feel unable to report it.
They may be paid below minimum wage, held in debt bondage, blackmailed or trafficked into forced labour.
"How can you survive with £5 per day?" one anonymous asylum seeker said. "How long can you wait to see if the Home Office support you … sometimes you have to work to survive."
The report warned that the risk of exploitation increases during delays to asylum applications, and at points where support is withdrawn after claims are either granted or refused.
"The Home Office should allow asylum seekers to work after they have been waiting for six months for a decision on their claim, and this right to work should not be restricted by the shortage occupation list," the UNHCR concluded.
Asylum seekers in UK struggle to build new lives
Currently, asylum seekers are only allowed to work if they successfully apply to the government after a year of waiting for a decision on their claim, and only in specified jobs which include civil engineers, architects and classical ballet dancers.
The call comes months after the government rejected the same measure, when it was proposed as an amendment to the Nationality and Borders Act. Conservative MPs stripped out a clause, which was backed by opposition parties.
Minister Tom Pursglove told the House of Commons in April that allowing asylum seekers to work after six months would "undercut the points-based system".
Baroness Stroud, the Conservative peer who tabled the amendment, said there was no evidence for claims the change would act as a pull factor for migrants and called it "common sense".
"The ban costs the taxpayer an estimated £210m a year," she told the House of Lords. "It leaves asylum seekers in poverty and institutionally dependent, it leaves businesses up and down the country without extra hands at a time of record job vacancies, it takes a terrible toll on people's mental health and it damages any attempt at integration and future employment success."
The UNHCR also called for a review of the weekly asylum support allowance of £40.85 to "ensure it reflects the real cost of living".
Its report also found wider weaknesses in the UK system meaning that victims of exploitation are not properly identified or supported.
It was published weeks after the Independent Chief Inspector of Borders and Immigration found that screening for vulnerability was not being properly carried out because of a chaotic response to small boat crossings over the English Channel.
Zoë Abrams, executive director at the British Red Cross said: "It doesn't matter who you are, where you have come from, or how you got here; people seeking asylum in the UK must be kept safe. In the debate about managing migration we must focus not only on enforcement but also on humanity."
The Home Office said it was considering the report's findings but did not comment on the recommendations on employment and subsistence arrangements.
A spokesperson said: ''We take the safety and well-being of thousands of people in asylum accommodation support extremely seriously and are committed to ensuring that individuals are protected from the heinous crime of modern slavery.
"Where we suspect an asylum seeker is in danger or at risk of exploitation, we will take the appropriate action, such as working with the police or supporting someone through the National Referral Mechanism. We would urge any asylum seeker who may be in trouble to report it immediately.
"Our New Plan for Immigration will fix the broken asylum system, enabling us to grant protection to those entitled to it and to remove those with no right to be here more quickly.''
Join our commenting forum
Join thought-provoking conversations, follow other Independent readers and see their replies