Benefit cap cut will force families out of South East England, say housing experts
The Government is pressing ahead with moves to reduce the limit households can receive in benefits from £26,000 to £23,000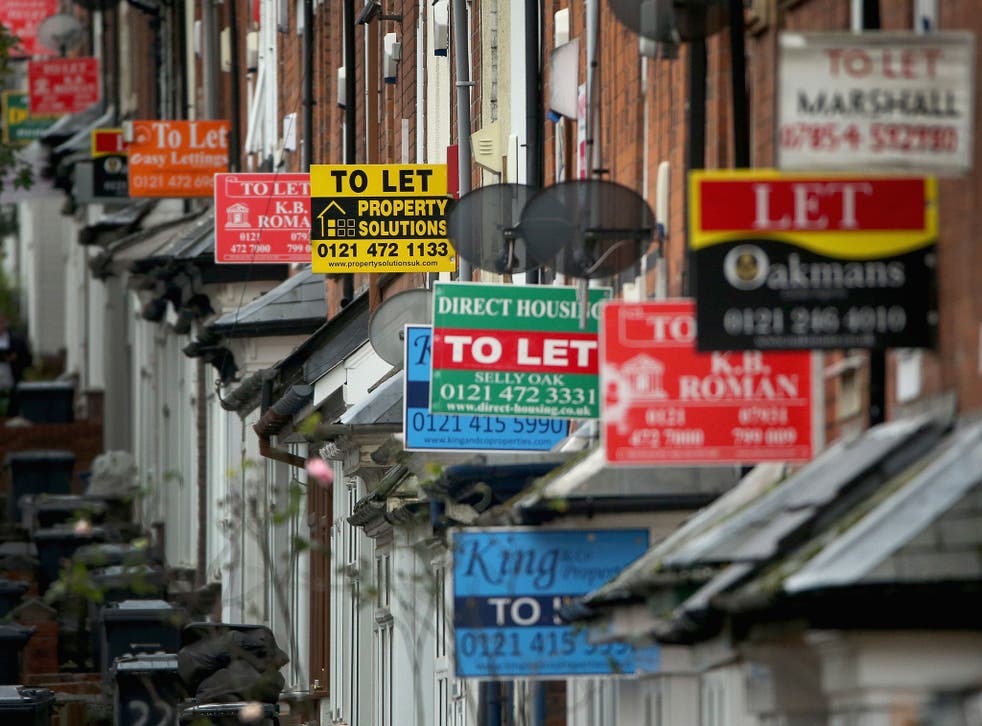 Large parts of England are about to become off-limits for tens of thousands of poorer families because of the planned cut in the annual benefit cap, David Cameron is being warned by housing experts.
The Government is pressing ahead with moves to reduce the limit households can receive in benefits from £26,000 to £23,000 in England, Wales and Scotland as a priority. The move is expected to quadruple the number of families who lose benefit because of the cap.
Ministers argue that the policy – described as a "matter of fairness" by the Chancellor, George Osborne, and the Work and Pensions Secretary, Iain Duncan Smith – encourages the jobless to look for work.
But the Chartered Institute of Housing (CIH) said larger families would be priced out of their current homes as they would not be left with enough money to cover their rent.
The CIH calculated that couples with three children would be left with £110 a week after their living costs are excluded, which is well below the average rent for a three-bedroom housing-association property in the South, the Midlands and many areas in the North.
A couple with four children would be left with just £33 a week.
Single parents with three children would still find average housing-association rents beyond them in London and most of the South-east, according to the CIH's UK Housing Review briefing.
Families affected by the cap would not be able to turn to the private sector because it is more expensive, with the average rent for a three-bedroom home at least £500 a week in all parts of England.
Some groups point to evidence that the benefits squeeze since 2010 has forced families on benefits out of expensive parts of central London, but that is disputed by the Department for Work and Pensions, which says very few of the people affected have moved – and, when they have, it has only been for a short distance.
Gavin Smart, the institute's deputy chief executive, said: "People affected by the current cap already face significant barriers to finding work, including a lack of job-seeking skills and affordable childcare.
"Our Housing Review briefing shows that lowering the cap would make huge swathes of the country unaffordable for larger families on benefits."
He argued that reducing the cap could backfire because people would be forced to move to homes distant from family and friends who might be able to help them find jobs or provide childcare.
He added: "The social housing sector is already struggling to cope with demand. I fear we will see increasing levels of homelessness, with already vulnerable people being subjected to even more risk.
"Action to restrict entitlement to benefits is at best a stop-gap measure and at worst increases poverty and misery for already poor and vulnerable people. Long-term, effective action would focus on increasing our housing supply."
A DWP spokesman said: "This type of scaremongering happened when the cap was first introduced – when in fact over 22,000 people who had their benefits capped moved into work, reduced their housing benefit claim or are no longer claiming housing benefit at all.
"As well as restoring fairness to the system, the benefit cap provides a clear incentive for people to get into work."
Writing in The Sunday Times, Mr Osborne and Mr Duncan Smith said the £26,000 cap brought a family's total benefit entitlement in line with the average income of a working household.
Join our new commenting forum
Join thought-provoking conversations, follow other Independent readers and see their replies