Bob Crow death: 'Admired by his members, feared by employers' - Tributes pour in for RMT union leader and 'working class hero' Bob Crow
The RMT union made the announcement 'with the deepest regret'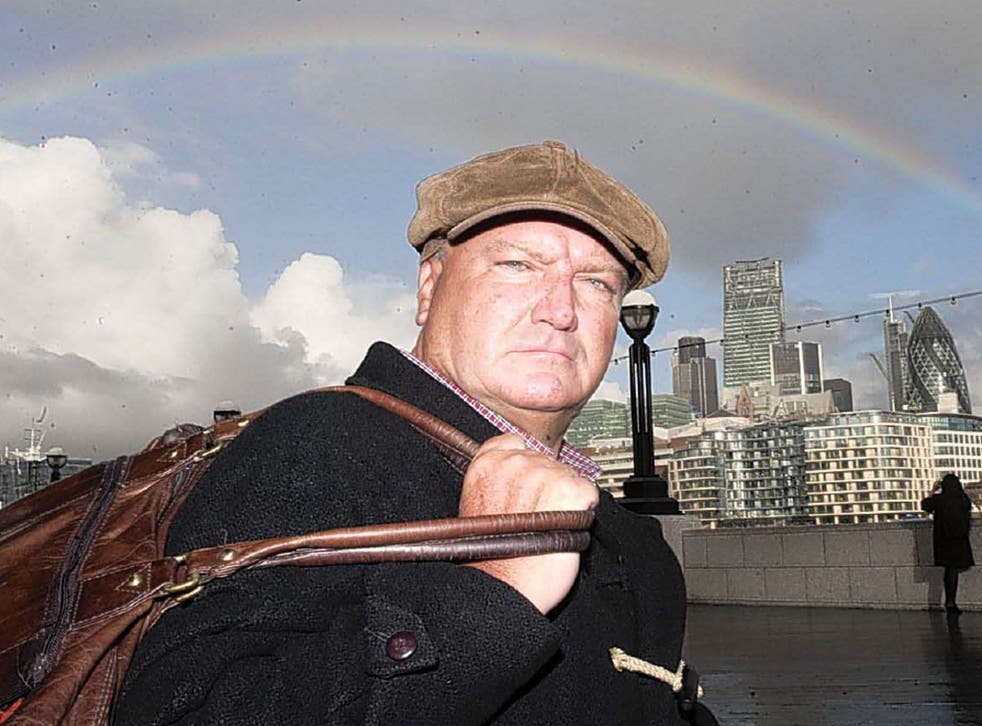 Figures from across the political spectrum today paid tribute to the combative leader of the Rail, Maritime and Transport union Bob Crow after he died suddenly of a massive heart attack, aged 52.
Reports suggest Mr Crow died at Whipps Cross hospital, Leytonstone. Medics spent an hour trying to save his life. Some reports suggest Mr Crow had been unwell for some time.
Former Mayor of London Ken Livingstone led tributes to Mr Crow saying he fought for his members despite being demonised by the right wing press. Speaking of his shock at the news, he said: "I assumed he would be at my funeral not me at his."
He told Sky News: "He fought really hard for his members. The only working-class people who still have well-paid jobs in London are his members."
He said Mr Crow was "broadly right on most key issues" and that if more people had fought for the conditions of the working classes "this country would be a much better place."
"With the passage of time people will come to see that people like Bob Crow did a very good job," he said.
Bob Crow in quotes

Show all 10
The RMT confirmed Mr Crow's death "with the deepest regret".
A brief statement said: "It is with the deepest regret that RMT has to confirm that our general secretary Bob Crow sadly passed away in the early hours of this morning.
"RMT would request that all media respect the privacy of the friends and family of Bob Crow at this distressing time."
Mr Crow was most recently involved in a controversial Tube worker's strike over plans to close ticket offices on the London Underground.
Crow's trade union career saw him frequently at loggerheads with management and the government. He became assistant general secretary of the RMT in 1991, before being elected leader in 2002.
Under Mr Crow's leadership, membership of the RMT increased by more than 20,000 to 80,000, embracing workers ranging from seafarers and rail staff to cleaners.
He spoke at rallies and meetings most weekends, and was always in demand to support campaigns.
A former member of the Communist Party of Great Britain and the Socialist Labour party his hard left rhetoric was often criticised by those on the right and the centre left.
Mr Crow was regarded as a member of the so-called "Awkward Squad" - the loose grouping of left-wing union leaders who came to power in a series of electoral victories beginning in 2002.
Mr Crow's death caused shockwaves in the trade union movement and across the political spectrum.
Manuel Cortes, leader of the TSSA rail union, who stood on picket lines with Mr Crow during last month's Tube strike, said: "Bob Crow was admired by his members and feared by employers, which is exactly how he liked it.
"It was a privilege to campaign and fight alongside him because he never gave an inch."
Sir Peter Hendy, London's Transport Commissioner, said: "We are shocked by this terribly sad and unexpected news. Our thoughts are with Bob Crow's family, friends and all those he represented."
UK Independence Party (Ukip) leader Nigel Farage tweeted: "Sad at the death of Bob Crow. I liked him and he also realised working-class people were having their chances damaged by the EU."
Mr Crow had been campaigning for the No2EU political party in May's European elections, arguing that workers were suffering because of policies from Europe.
Mr Crow's older brother, Richard Crow, said he believed the union leader had suffered a heart attack in the early hours of today.
Speaking to Sky News, he paid tribute to the "loveable little rogue".
Richard, whose father was also a trade union leader, said: "It's very sad.
"It was about 7am that I got the call (from my sister). I presume some time in the night he had some problems. We're really trying to find out exactly what happened.
"We grew up together in Chigwell in Essex and he was a very likeable chap - no matter what people said about his politics.
"He was honest, he looked after the people he was supposed to look after, and he was a great man as far as honesty and beliefs went.
"He was a person who believed in justice."
Ed Miliband said: "Bob Crow was a major figure in the labour movement and was loved and deeply respected by his members.
"I didn't always agree with him politically but I always respected his tireless commitment to fighting for the men and women in his union. He did what he was elected to do, was not afraid of controversy and was always out supporting his members across the country.
"He was a passionate defender of and campaigner for safe, affordable public transport and was a lifelong anti-fascist activist.
"My thoughts are with his family, friends and colleagues in the RMT and wider union movement at this difficult time."
In a statement, London Mayor Boris Johnson said: "I'm shocked. Bob Crow was a fighter and a man of character.
"Whatever our political differences, and there were many, this is tragic news.
"Bob fought tirelessly for his beliefs and for his members.
"There can be absolutely no doubt that he played a big part in the success of the Tube, and he shared my goal to make transport in London an even greater success. It's a sad day."
The Prime Minister's official spokesman said: "The Prime Minister expresses his sincere condolences to Mr Crow's family and friends.''
Register for free to continue reading
Registration is a free and easy way to support our truly independent journalism
By registering, you will also enjoy limited access to Premium articles, exclusive newsletters, commenting, and virtual events with our leading journalists
Already have an account? sign in