Royal Navy has 'worryingly low' number of border patrol boats guarding UK coastline
UK Border Force is 'clearly under-resourced,' says Home Affairs Select Committee report after a year-long inquiry
Jess Staufenberg
Wednesday 03 August 2016 08:55 Comments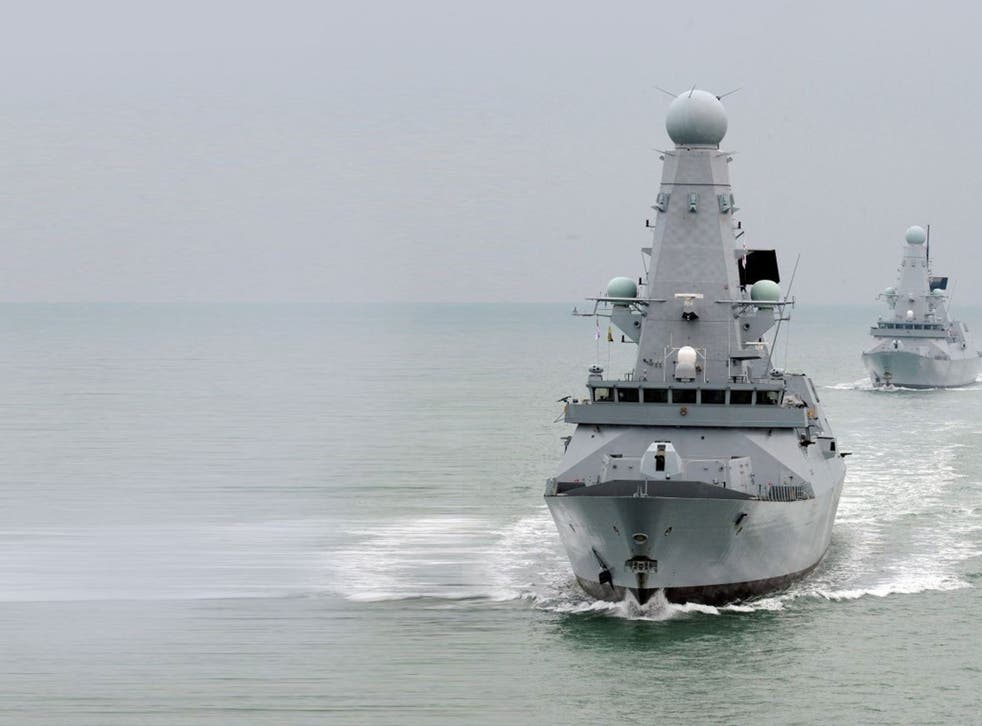 The number of Royal Navy vessels available to patrol Britain's coast is "worryingly low" given the rising threat from people smugglers, according to a new report.
Small ports along the coastline are being targeted by "criminal gangs" but remain largely unprotected, warned the Home Affairs Select Committee in a critical assessment of the UK and EU's response to the refugee crisis.
While the Border Force has been given considerable responsibility for preventing people smugglers from making lucrative trips to the UK's shores, it has not been given sufficient resources to do so, said the report.
"UK Border Force has been given a key role in implementing strengthened coastal security measures but it is clearly under-resourced, with the number of Border Force vessels in operation worryingly low," said the report.
"Royal Navy vessels should be made available to Border Force to make up for shortfalls, where necessary."
Controversy erupted earlier this year when it emerged that just three Border Force cutter vessels were being used to patrol the UK's 7,000 miles of coastal borders - shortly after 18 Albanians were rescued from a sinking inflatable boat off the Kent coast.
The report, which has been published after a year-long inquiry, also highlighted differences between the UK's fleet and the capacity other European nations can call on.
In May, ministers announced measures to bolster maritime security, including new patrol boats for Border Force to supplement the existing five-vessel fleet. While the first batch were to be in place within months, full deployment is not expected until the end of next year.
Refugee crisis - in pictures

Show all 27
By contrast, reports suggest Italy has as many as 600 boats for 4,700 miles of coast.
The Home Office said the comparison in the report between the UK and other European maritime countries only includes the number of cutters currently deployed in UK territorial waters and takes no account of the additional military and law enforcement vessels available.
The wide-ranging report also:
Described conditions in Calais migrant camps as "absolutely atrocious"
 Argued it was "not acceptable" for EU member states to leave the protection of the EU external border up to Italy, Greece and Turkey
Warned that many British local authorities were "not pulling their weight" in resettling Syrian refugees and there is "scant evidence" the Government would meet its commitment to resettle 20,000 Syrians by 2020
Called on the Government to, "as a one off", accept 157 unaccompanied children in Calais who have family members in the UK
Said maintaining the Le Touquet agreement, which allows British border checks to take place on French soil, should be a "priority".
A Home Office spokeswoman said: "Our priority is to offer humanitarian support to those most in need while maintaining the security of our borders.
"At the same time we continue to work tirelessly to maintain the security of our border, intercepting attempts to enter the UK illegally and targeting the callous gangs that profit from people smuggling."
Additional reporting from Press Association
Register for free to continue reading
Registration is a free and easy way to support our truly independent journalism
By registering, you will also enjoy limited access to Premium articles, exclusive newsletters, commenting, and virtual events with our leading journalists
Already have an account? sign in
Join our new commenting forum
Join thought-provoking conversations, follow other Independent readers and see their replies