Homophobic attacks rose 147 per cent after the Brexit vote
New figures suggest that the rise in hate crime seen after the EU referendum wasn't just confined to racism or Islamophobia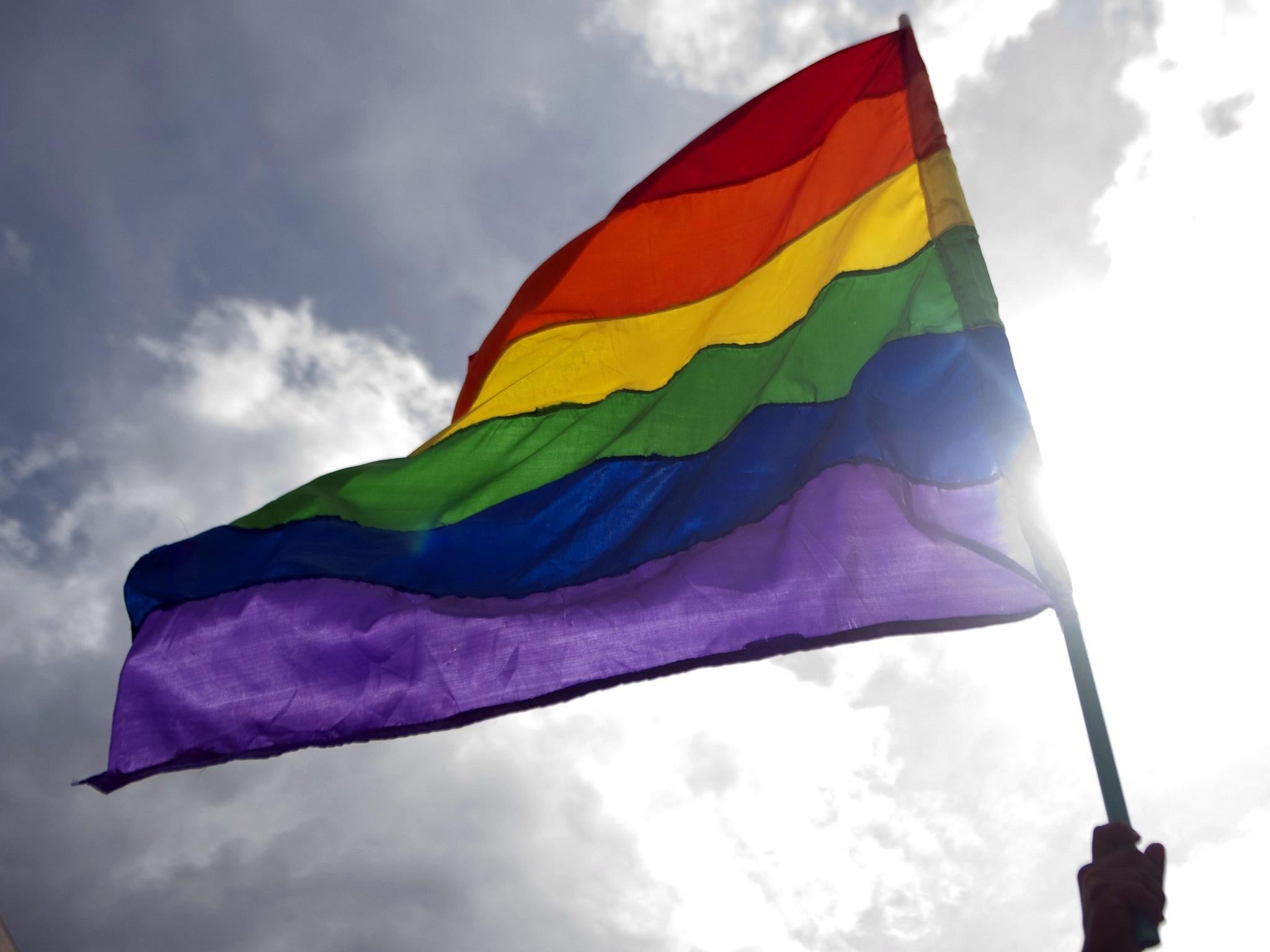 Homophobic attacks rose by 147 per cent in the three months following the Brexit vote, according to figures compiled by an LGBT anti-violence charity.
Galop, which supports victims of homophobic attacks, said the number of hate crime incidents in the July, August and September following the June EU referendum vote was up 147 per cent on the corresponding three months of 2015.
The figures add to concerns that the hatred seen after the Brexit vote – which led to an immediate 57 per cent rise in hate crime incidents reported to the police – was not restricted to racial or religious hostility.
When The Independent examined the scale of "post-referendum racism" in July, it also found signs that some racists seemed intent on extending their attacks to the LGBT community.
Incidents collected by the social media sites PostRefRacism, Worrying Signs and iStreetWatch included a crowd walking down Drury Lane, London, two days after the referendum result was announced, chanting: "First we'll get the Poles out, then the gays!"
The actress Juliet Stevenson reported a Romanian lesbian being attacked in Oxford and suggested the incident showed "Strains of 1930s Germany".
The broad range of groups being targeted after the Brexit vote was also revealed by the fact that while 51 per cent of abusers specifically mentioned the referendum, the most commonly targeted ethnic group was in fact people of South Asian, rather than European origin.
The statistics compiled by Galop appear to suggest that LGBT people also became the targets of a minority who felt emboldened by the referendum result to express their long simmering hatred because – in one researcher's words – it "made them think everyone agrees with them now".
Brexit racism and the fightback
Show all 9
Galop's detection of a post-referendum spike in anti-LGBT hate incidents was revealed as the charity published its 2016 Hate Crime Report, which highlighted how experiencing hatred "remained a significant part of LGBT people's lives".
The report found that four out of five (80 per cent) of the 467 of the LGBT people surveyed by the charity had experienced hate crime in their lifetime, and one in four (25 per cent) had been physically assaulted.
The report also noted that when it came to the last hate crime the respondents had experienced, half of those who reported it to the police felt dissatisfied with the outcome.
"This compares poorly with other types of crime," said the report's authors.
A quarter of the respondents said that in future they would probably not report any hate crime they experienced, with 44 per cent of them explaining they felt they would not be taken seriously.
One bisexual man told the researchers: "Imagine if in a year's time I get beaten up again – do you think they would believe me if I report it?
"I don't think so. I don't think they would go after [the perpetrators], I don't think anything would happen."
Nik Noone, Galop's chief executive, told The Guardian: "UK responses to hate crime are among the best in the world but our hate crime laws are far from perfect. The highest prison sentence a court can give for homophobic, transphobic or disability common assault is six months. That is just a quarter of the two-year maximum for race and faith common assault. This disparity needs redress."
A Government spokesman said: "In a Britain that works for everyone, hatred against a person because of their sexual orientation will not be tolerated. We welcome Galop's recognition that UK hate crime laws are among the best in the world, but there is more to be done – and the Government's hate crime action plan, published in July, included measures to encourage prosecutors to pursue tougher sentences for all hate crimes, including those targeting the LGBT community."
Join our commenting forum
Join thought-provoking conversations, follow other Independent readers and see their replies