Brexit's biggest campaign donor 'investigated by National Crime Agency over links to Russia'
Emails reportedly show Arron Banks was offered three Russian business deals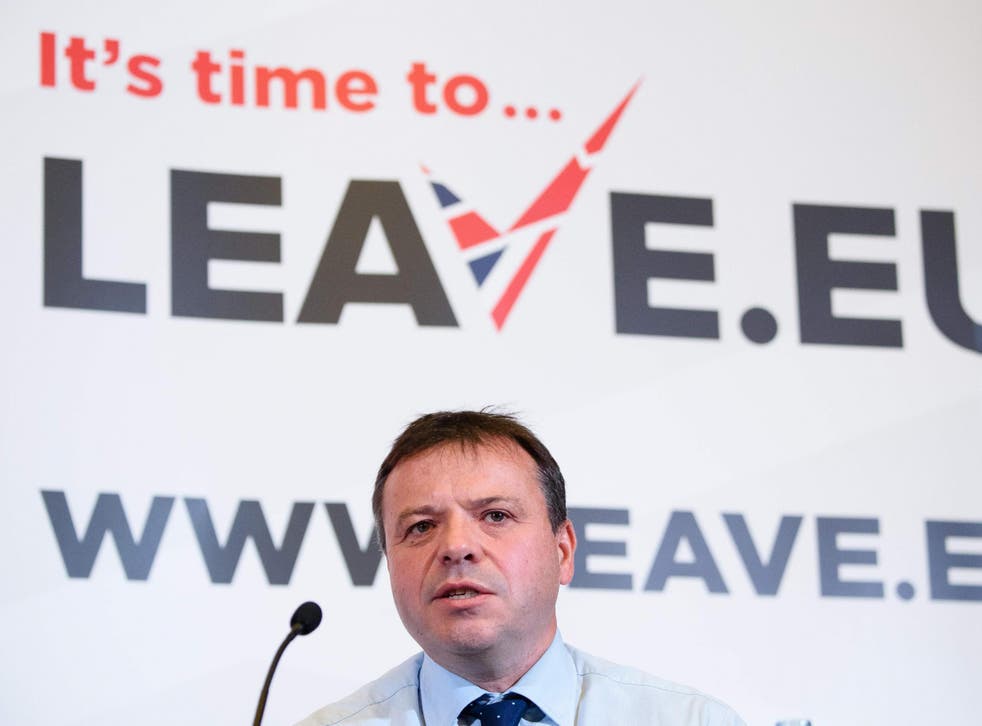 Brexit's biggest campaign donor is reportedly being investigated by the National Crime Agency (NCA) over alleged links to Russia.
The NCA was handed emails belonging to multimillionaire Arron Banks, co-founder of the Leave.EU campaign, revealing previously undisclosed meetings between the businessman and the Russian ambassador in London, according to The Times.
The emails reportedly show Mr Banks was offered three Russian business deals in the buildup to the Brexit vote, including a gold mine in west Africa and a stake in Russia's state-owned diamond mining organisation Alrosa.
The revelations about the extent of Mr Banks's Russian contacts will trigger further scrutiny as to whether the Russians sought to influence the Brexit vote.
Mr Banks has said he did not take part in any of the deals, though a fund management company, headed by his business partner Jim Mellon, did gain a stake below the market rate in Alrosa, according to the New York Times.
The NCA has reportedly interviewed witnesses and is liaising with MI5 and US special counsel Robert Mueller, whose team is investigating alleged Russian interference in the 2016 presidential election.
Nigel Farage fears Brexit betrayal after talks
Mr Banks told The Times: "Let them investigate. All of this just makes me look like an international man of mystery."
In the US, Democrats in Congress recently obtained a trove of Mr Banks's communications and are exploring whether he, Nigel Farage and other senior members of Leave.EU served as a bridge between Moscow and the Trump campaign.
Appearing on the BBC's Sunday Politics, Mr Farage said there was "no evidence" Mr Banks had done anything wrong.
"It may not have been very wise to go and have a boozy lunch with the Russian ambassador, although at the time the Russians weren't quite seen to be the devils and demons that they are now," he said of one of Mr Banks's meetings with Alexander Yakovenko.
"I find this whole world of endless accusations being made without any proof quite extraordinary."
Mr Banks branded the investigations a "witch hunt" and denied he acted as an intermediary. But he admitted the interaction raised reasonable questions over links to the Kremlin.
People's Vote march – demanding vote on final Brexit deal

Show all 30
"The only problem with all of that is that not one shred of evidence has been produced. It doesn't go anywhere," Mr Banks told The Washington Post.
Asked whether Russians had probed them or were looking to gain influence or intelligence, he said: "They may have. But if so, it wasn't a very good probe."