Bupa denies woman with bipolar disorder travel insurance
'I was just absolutely appalled,' Elizabeth Watson tells The Independent. 'I just couldn't believe the blatant discrimination'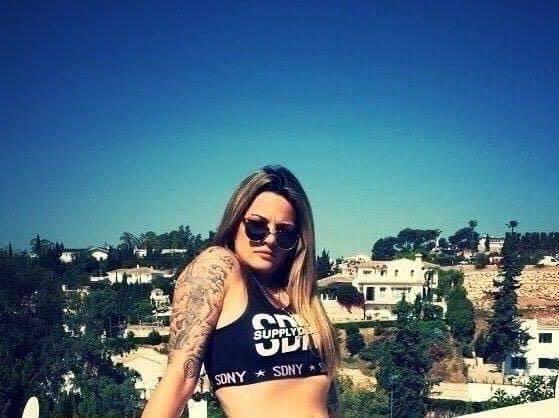 Travel insurance companies have been accused of discriminating against people with mental health problems after a young woman was refused cover when she revealed that she had bipolar disorder.
Elizabeth Watson, 29, was told by the travel insurance provider Bupa that she could not be covered for a holiday to Spain, even if she paid a higher premium.
She subsequently started a petition urging companies to offer those with mental health conditions travel insurance at a reasonable price.
It had been signed by almost 34,000 people and led to "thousands" of people coming forward and reporting similar experiences.
Ms Watson told The Independent she had initially decided to use Bupa because she had been physically unwell as she suffered from acid reflux and irritable bowel syndrome. Neither had anything to do with her bipolar disorder.
She was initially told she could be covered for £21.
But when she mentioned her condition to the company, she was asked a series of questions and told they could no longer cover her for any pre-existing conditions.
"I was just absolutely appalled. I just couldn't believe the blatant discrimination," she said. "Before I mentioned bipolar they were absolutely happy to cover me, but as soon as I mentioned bipolar, no matter how much I paid, they just were not interested.
"Since having spoken out about it I've now realised this is an absolutely massive issue that lots of people have a story about but haven't had the voice to say before."
Ms Watson said she complained to Bupa when it happened in August, but had so far only received a letter in the post the stating that they would take another 20 working days to reply, during which time she has already been on her holiday.
When contacted for comment, Bupa told The Independent it was "sorry for the distress [it] caused Ms Watson.
It added: "We aim to give our customers the most comprehensive cover possible, including mental health conditions where possible."
It comes as new research revealed that many people with mental health problems have been told their insurer won't pay out for any claims relating to their conditions.
It also showed that one in five mental health sufferers have travelled without insurance because it costs to much to get cover.
Ms Watson said she managed to find another company that was able to cover her for the condition for her trip to Spain, but required her to pay four times more money. According to the Bipolar UK website, there are only five UK travel companies that cover bipolar disorder.
Since launching the petition, she said she has heard from "thousands" of people who have had similar "awful" experiences.
"One old couple have nearly gone bankrupt because the husband had a nervous breakdown on holiday and he'd never had any kind of issues before, other than a doctor saying that he had depression once when he was about 20. That then counted as him 'lying' about it," she said.
"Someone else said they were quoted something like 2,070 per cent more when they mentioned a mental health condition. I can't believe the things I'm hearing. I can't get back to them all because there are thousands. It's been quite overwhelming."
The petition, posted on change.org, has collected tens of thousands of supporters in just two days. Once it attains its target of 35,000, the petition will be sent Bupa, the Financial Conduct Authority (FCA) and Health Secretary Jeremy Hunt, urging them to "stop travel insurance companies discriminating against people with mental health conditions".
Ms Watson said: "It's great because if I can help make that change then I really want to. I just think it's so unfair. One in three people do suffer from a mental health condition and I think it should be assessed on a case-by-case basis.
"I do understand that say if I had schizophrenia or psychosis then that might be deemed slightly more high risk, but if someone is suffering from just something like stress, which is also classed as a mental health condition, they are just being penalised. If they are able to get a policy, they are used as a money-making machine for the companies.
"Things are taking off now so I'm hoping I'll get some kind of reply or be able to change the law, if that's the road it needs to go down."
It comes after research by charity the Money and Mental Health Policy Institute (MMHPI) last month showed that more than one in five (21 per cent) people who experience mental health problems had travelled without insurance because it was too expensive, while 15 per cent had chosen not to travel at all because of the high cost of insurance.
Many reported having to pay more for travel insurance because of historic mental health problems, even if it was many years ago. Others said they had been charged more because they take psychiatric medication, and many said they were told the insurer wouldn't pay out for any claims relating to mental health, the charity said.
In light of the findings, the MMPHI has urged the FCA, which regulates financial firms providing services to consumers, to carry out a market review that looks into how the price of travel insurance is affected by different health conditions.
It has also urged the FCA to work with insurers and people with mental health problems to make travel insurance easier to understand, and to ensure that if somebody with a mental health problem is refused cover, or offered and astronomical price for it, it steps in and points them in the direction of specialist insurance providers.
Simon Crine, interim director at the MMHPI, told The Independent the travel insurance market "isn't working at all" and urging the FCA to take on their recommendations.
"Elizabeth's story is concerning, but unfortunately it's not unusual. Our research shows that many people have difficulty accessing good travel insurance because of their mental health, whether that's finding cover that's affordable, which covers them for their condition, or getting insurance at all," he said.
"Where they can get cover, many people find that they are paying more as a result of periods of poor mental health that happened a very long time ago and which they've now recovered from, or because they are taking particular medications which they need to keep them well.
"One in four of us will experience a mental health problem each year, and by some estimates this rises to almost half of us across a lifetime. So if the travel insurance market isn't working for all these people, then it really isn't working at all.
"We're calling on the financial regulator [the FCA] to conduct a market review, looking at how access to travel insurance is affected by different health conditions, and ensuring that insurers are treating people fairly."
The FCA declined to comment, but Richard Norris, director of consumer insurance at Bupa UK, said: "We're sorry for the distress we have caused Ms Watson. We aim to give our customers the most comprehensive cover possible, including mental health conditions where possible.
"We screen our Premier and Gold travel insurance customers for physical and mental health conditions to check whether we can provide coverage for any pre-existing conditions while they're abroad. We continually review our travel insurance cover based on customer feedback."
Join our commenting forum
Join thought-provoking conversations, follow other Independent readers and see their replies