Channel asylum seekers not given access to legal advice until days before deportation, research finds
Priti Patel critical of 'last-minute legal claims' which 'frustrate' removals – but report reveals migrants often given little time to receive help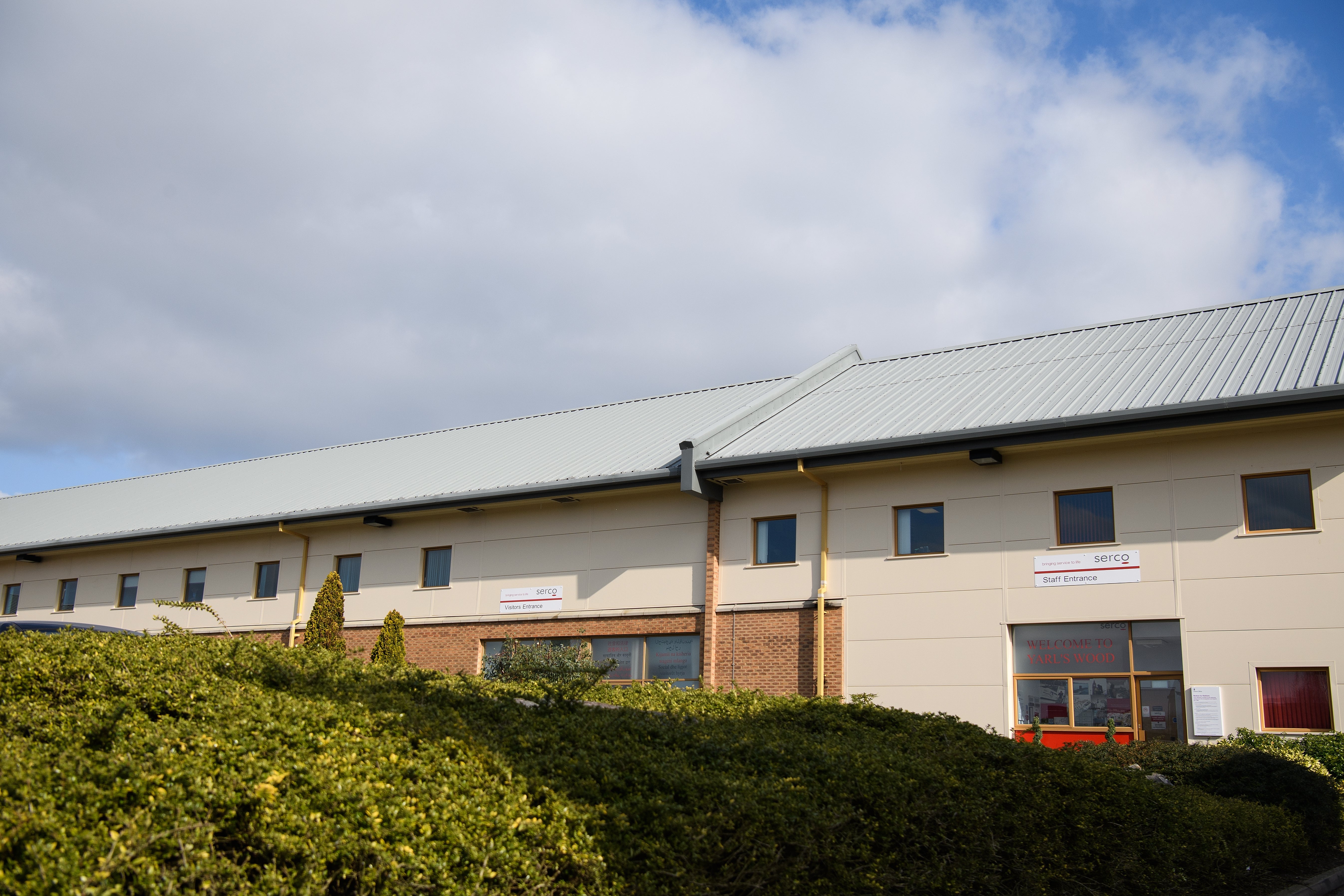 Asylum seekers who arrive in the UK on small boats are receiving no access to legal advice until days before they are due to be deported from the country, new research shows.
Home secretary Priti Patel has been critical of "last-minute legal claims" which "frustrate" removals – but a report by an immigration rights group reveals that in many cases the first time Channel migrants only have the opportunity to speak to a lawyer in the days before deportation.
In August, Yarl's Wood in Bedfordshire was repurposed from being used as a removal centre for mainly female immigration detainees to operating as a short-term holding facility for people who had arrived on British shores after crossing the Channel in small boats.
In the first public insight into the new regime, the report, based on four weeks of interviews with 20 asylum seekers who were detained in the centre during September, finds that people are denied legal advice at an early stage and victims of trafficking are not identified.
More than half of the interviewees said they had been victims of torture or trafficking, often having been enslaved in Libya and subject to brutal torture, forced labour and rape.
The report, by immigration rights group Movement for Justice, found that migrants had spent five to seven days in Yarl's Wood, during which they were not given access to a solicitor, largely because the Detention Duty Advice Scheme, which facilitates free legal advice surgeries in removal centres in England, was not functioning.
While some were given a list of numbers for solicitors after several days in the centre, a lack of phone credit and language difficulties made it impossible for them to secure representation, according to the research.
A Home Office spokesperson said residents of Yarl's Wood were provided with £5 in phone credit on arrival, after the amount was recently increased from £1, and an additional £5 credit that could be spent on calls or in the centre shop.
The report said people were then moved to asylum accommodation with no representation, no support and in many cases no phones, and often in areas where charities are overstretched and where legal aid immigration solicitors either have limited or no capacity.
After several weeks or months of living in this accommodation, asylum seekers who have arrived via the Channel are often taken to Brook House removal centre, where they are served a removal notice, usually giving them a matter of days before their scheduled flight.
This means that for victims of trafficking and torture, people with families in Britain and people with serious physical and mental health conditions – all of whom have a valid legal argument to remain in Britain – a "last minute claim" is often the only way to stop what would be an unlawful removal, according to Movement for Justice's findings.
It comes after a string of cases where the Home Office has attempted to deport asylum seekers back to European countries under the Dublin III Regulation, but have been prevented from doing so because immigration lawyers have intervened and identified that their deportation would be unlawful and place the individual at risk.
The department has said it plans to deport 1,000 asylum seekers to various EU countries under the Dublin laws – which allow a state to, in certain cases, send asylum seekers back to a "safe" country they have travelled through – before the UK leaves the bloc at the end of the year.
Last month, a High Court judge ordered the Home Office to cancel an entire charter flight to Spain on the grounds that it would place asylum seekers on board at risk of destitution or street homelessness. In other cases, lawyers have challenged people's removal on the basis that they are victims of trafficking or torture under protections available to them in law.
The home secretary has repeatedly referred to these immigration solicitors as "activist lawyers" trying to disrupt the asylum system by submitting "last minute" challenges submitted hours before a scheduled flight.  
Karen Doyle, national organiser at Movement for Justice, accused Ms Patel and the Home Office of "trampling on" the UK's stated commitment to human rights by creating a "Dover to deportation pipeline", which at every stage "frustrates" refugees' ability to get the legal advice, care and support they need.
She added: "Yarl's Wood is but one link in that pipeline, but it is a crucial one. Had those asylum seekers been able to access legal representation at the earliest opportunity they would not have been subject to the further torture of detention and threat of removal, which has led to so many suicide attempts in Brook House."
Home Office to carry out review of hostile environment following Windrush says Priti Patel
Bella Sankey, director of Detention Action, said: "The government reviewer found that legal assistance was being withheld at short-term holding facilities earlier this year and the situation has only got worse. This breaches the law and defies common sense. If the Home Office want to avoid so-called last-minute legal claims, they must make timely legal advice a reality".
A Home Office spokesperson said: "This is simply not true. Yarl's Wood is being used as a temporary facility for asylum seekers, who receive a phone, credit and additional allowance to spend as they wish. They also have the option to use landline telephones, emails or Skype free of charge to contact legal representation whenever needed.
"We are determined to fix our broken asylum system, making it firmer and fairer. We will seek to stop abuse of the system, while ensuring our asylum system provides safety to those fleeing persecution, oppression or tyranny, and is compassionate towards those who need our help."
Join our commenting forum
Join thought-provoking conversations, follow other Independent readers and see their replies