Refugee campaigners launch legal challenge over Home Office 'failure' to implement Dubs scheme
Help Refugees accuse Government of adopting 'seriously defective' process of measuring local councils' capacity to take in child refugees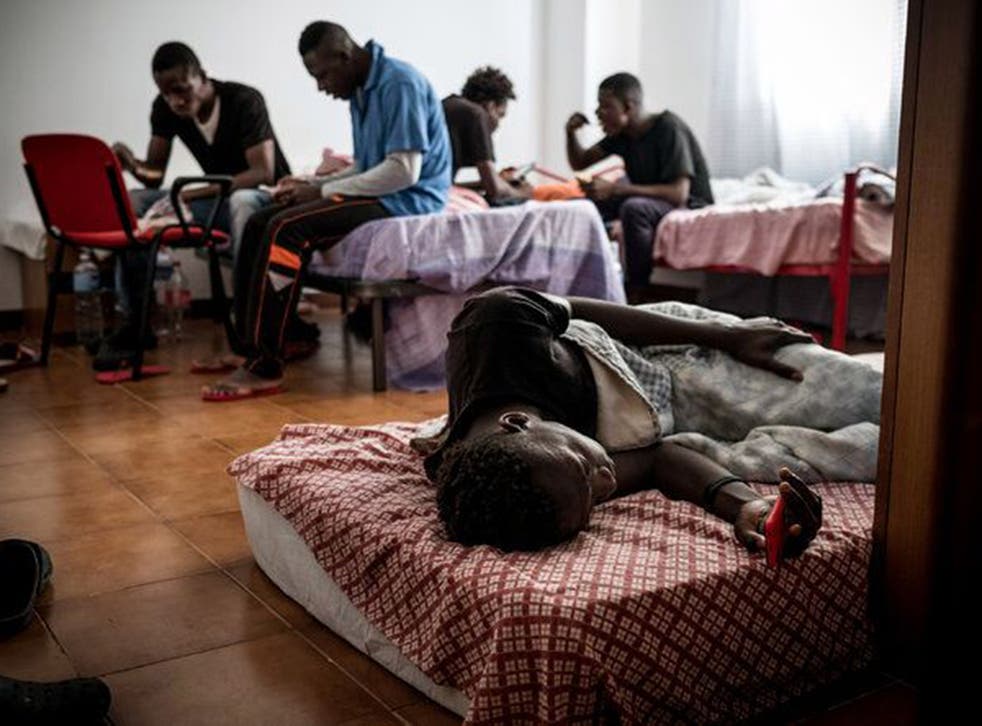 Campaigners have launched a High Court challenge against the Government over the number of unaccompanied child refugees accepted into the UK under the Dubs scheme.
The Help Refugees charity, which is leading the case, accuses the Home Office of adopting a "seriously defective" process to measure the capacity of local councils to take in child refugees, after it emerged many local authorities were not properly consulted.
The Government announced in early February that it was to close the Dubs scheme – intended to grant 3,000 vulnerable unaccompanied minors a safe passage to Britain – after accepting just 350.
It later admitted that an "administrative error" led to 130 places for child refugees offered by local councils not being taken into consideration.
It has since emerged that the Home Office reportedly ignored almost 1,600 offers from councils to take in asylum-seeking children.
Freedom of Information requests submitted by Vice magazine showed that in total, councils had voluntarily offered to accept 1,572 more children than they were currently supporting.
Help Refugees is now asking the court to order the Secretary of State to consult local authorities again, urging that the Government reopen the Dubs Scheme.
Lord Alf Dubs and actress and activist Juliet Stevenson were among politicians and other supporters at a "Choose Love" demonstration outside the Royal Courts of Justice in London as the challenge got under way on Tuesday morning.
During the hearing, legal experts acting on behalf of Help Refugees will accuse the Home Office of carrying out a "consultation by stealth", by failing to provide the local authorities with critical information such as the fact that there was a 14 October 2016 cut-off date for responses.
It will state that the Home Office initiated but abandoned a consultation in Northern Ireland and failed to count 91 per cent of the places offered by Scottish local authorities because they were sent after the "cut-off" date.
At least 86 per cent of the places offered by Welsh local authorities, sent soon after the consultation period ended, were reportedly also not counted towards the specified number. And at least 45 per cent of places offered in England were discounted for the same reason.
Since the scheme was ended, multiple councils have come forward to offer spaces for child refugees left destitute or living in camps across Europe.
Help Refugees is confident that if the consultation process is carried out properly, the number of children who can come to the UK will increase.
The court case will also challenge the Government's alleged failure to implement its expressly urgent statutory duty quickly enough, after it waited until 8 February 2017 to announce the "specified number" of children it intended to relocate, including a period of two months spent exclusively on developing a "communications strategy".
Section 67 of the Immigration Act 2016, also known as the Dubs amendment, requires the Government to make arrangements "as soon as possible" after the passing of the Immigration Act 2016 to relocate and support unaccompanied refugee children from Europe.
Further, the case will state that there was a lack of fundamental procedural safeguards for unaccompanied refugee children who receive adverse decisions about their eligibility for relocation, after many unaccompanied minors in France were told they had not been accepted with no written reasons or explanation, and no formal mechanism to challenge refusals.
There are currently 95,000 unaccompanied refugee children living in Europe, many of whom have suffered appalling abuse.
Speaking ahead of the court case, Lord Alf Dubs, a former child refugee and the original sponsor of the Dubs Amendment, accused the Government of putting refugee children's lives at risk.
"I believe the Government's inadequate consultation to calculate local authority capacity, the woefully low number that the Government has set and the appallingly slow pace of relocations are all indicative of a level of incompetence in the current government that's verging on deep cynicism," Lord Dubs said.
"The Government's foot-dragging is putting refugee children's lives at risk. That is why this legal challenge is so very important. What these children need is a helping hand, similar to the one Britain lent me when I was a boy. I wasn't left alone to live in camps or on the streets of Europe. I was saved by Britain and its people."
Juliet Stevenson, human rights activist and award-winning actress, urged that the refugees in question were "children and not statistics", saying: "The focus in this incredibly important case might be on numbers, but these children are not statistics. They are desperately needy children. What happens with the Dubs Amendment is a test of our shared humanity.
Refugees welcome here: Protesters demand UK resettle more migrants in response to refugee crisis

Show all 7
"Are we going to turn our back on the children who are alone and most vulnerable, or do we choose to act with compassion and love, and offer a safe home and future to children we have the capacity to help?"
Help Refugees CEO Josie Naughton said: "We're taking this action because lone refugee children in Europe are sleeping in woods, on streets and in acutely under-equipped refugee camps in danger of the worst kinds of abuses.
"In May 2016, a law was put in place to help protect these children, but for over a year Amber Rudd and the Home Office have put children's safety at risk by failing to uphold it. There are hundreds more local authority spaces available for these children and the Home Office knows it."