Risk of vigilante attacks rising as victims wait for justice amid coronavirus delays
Exclusive: Victims face waits of several years for trials as court backlog nears 570,000 cases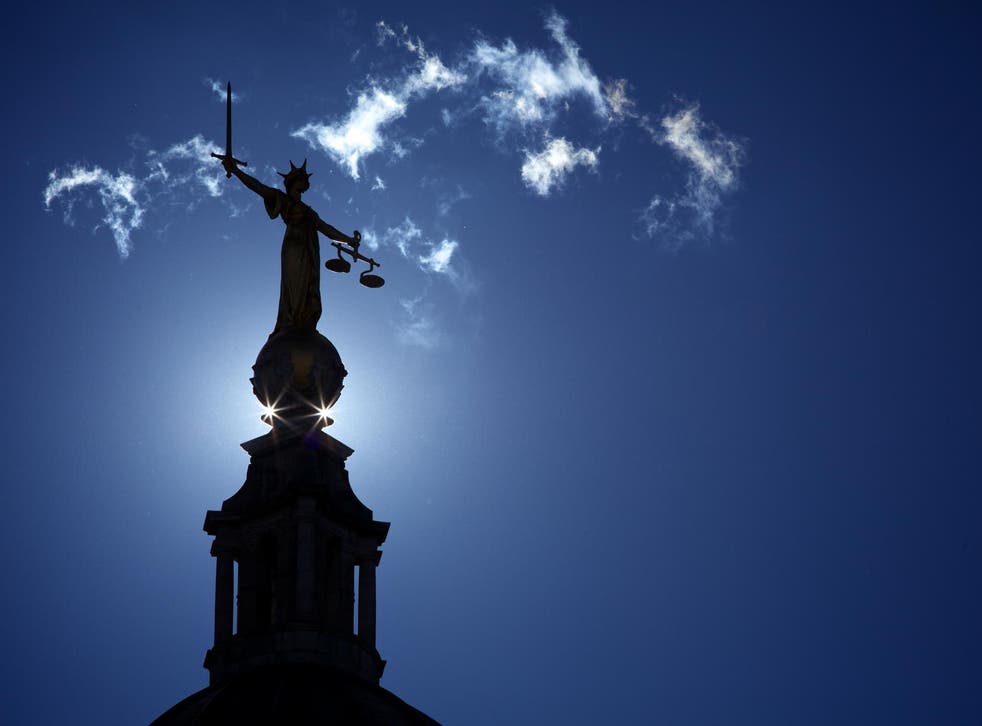 Vigilantes "will take matters into their own hands" if trust in the criminal justice system crashes after the coronavirus pandemic, lawyers have warned.
With the backlog of court cases nearing 570,000 in England and Wales, some trials are not being scheduled until 2022 and victims face a wait of several years between reporting a crime and seeing a result.
A small number of trials have restarted but court capacity has been dramatically reduced by social distancing requirements, as crime rises with the easing of restrictions.
While crown courts are gradually reopening, there were fresh safety concerns after Manchester Crown Court was forced to close by an outbreak of coronavirus among staff last week.
Prosecutions have fallen to a record low of 7 per cent of all recorded crimes and the time taken for many types of police investigations, including into sexual offences, is rising.
Richard Atkinson, co-chair of the Law Society's criminal law committee, said he was concerned that a growing number of people "will decide the delays are unacceptable and take matters into their own hands".
He told The Independent: "There is a real risk that if the justice system will be so severely undermined, people may start to decide there is no point reporting matters and they should deal with them in another way themselves. When that sort of thing happens, innocent people get hurt."
Mr Atkinson acknowledged that the warning may sound "alarmist" but pointed to mob violence against alleged paedophiles in the 2000s and the more recent rise of "neighbourhood patrols" sparked by police cuts in towns including Hartlepool.
He called the potential impact of delays caused by the court backlog "really serious", reiterating: "If the public cannot get justice in what they perceived to be a reasonable period of time, there is a risk that they will not deal with matters through the rule of law."
The most recent official statistics show that as of 26 July, there were 525,000 outstanding magistrates' court cases and almost 43,700 in crown courts across England and Wales.
UK news in pictures

Show all 50
In April, the Crown Prosecution Service (CPS) issued new guidance saying the circumstances must be considered when deciding whether charges are "in the public interest".
Prosecutors may discontinue proceedings, accept guilty pleas to some charges – or less serious ones – to avoid trial or use "community resolutions" instead.
The CPS said the change would not affect "most" serious or violent types of crime, but has not yet released figures showing the impact of the guidance.
Dame Vera Baird, the Victims' Commissioner for England and Wales, said she was receiving reports of victims "losing patience" with prosecutions because of mounting delays and considering dropping out.
"Some have been given no trial date at all," she added. "If you've got trauma or you're worried about giving evidence, it's a long time to have it hanging over you."
There is particular concern about victims dropping out of sensitive sex offence and domestic abuse cases.
Only 1.5 per cent of almost 55,300 rapes recorded by police in 2019 saw a suspect charged, and the most common outcome (41 per cent of offences) was listed as "victim does not support action".
David Lammy, the shadow justice secretary, said rape and domestic abuse victims were being "denied justice".
"In some cases delays will result in suspects being released, evidence being lost, or information forgotten," he told The Independent.
"If the government wants to avoid catastrophe in our criminal justice system it must act now."
Mr Lammy called for the government to open more "Nightingale courts" in alternative premises to enable social distancing, calling progress "agonisingly slow".
He added: "As the backlog of criminal cases becomes ever bigger, the Ministry of Justice seems utterly unable to cope with the scale of the problem."
Legal associations blame the government for allowing a large backlog to build before coronavirus by cutting the number of days on which courts can sit.
There were 37,434 outstanding crown court cases by March, prompting accusations that the current crisis was "avoidable".
Mr Atkinson said barristers and solicitors' firms were "going bust" because they have not been earning enough money from the small number of cases proceeding during the pandemic.
"Once lawyers leave, they will be gone but the backlog will need dealing with at some point," he added.
"If the taps are turned on there won't be the experienced practitioners to clear it."
The chair of the Bar Council, which represents barristers, said the impact of the backlog would be "far-reaching and devastating" for victims, defendants and the public.
Amanda Pinto QC said members had been given trial dates for March 2022 and raised concern about the accuracy of witnesses who will have to give evidence years after alleged offences.
"It erodes confidence in the system and is more likely to lead to wrong results," she added.
The Lord Chief Justice floated the prospect of speeding up the justice system by removing the right to jury trial for some types of cases or reducing the number of jurors earlier this year.
The proposals, which would require changes to the law, have not yet been brought forward by the government and Ms Pinto said ministers would have to use "the whole court estate" and make remote hearings more efficient before resorting to such radical measures.
A government spokesperson said: "We have worked throughout the pandemic to deliver justice, with nearly 80 per cent of crown courts now hearing jury trials.
"We are keeping the justice system moving with expanded use of remote hearings, hiring more than 4,000 additional police officers, and investing £85m in the CCPS to deal with caseloads.
Join our new commenting forum
Join thought-provoking conversations, follow other Independent readers and see their replies