Progressive Alliance: British doctor to stand against Jeremy Hunt as other parties step aside
Dr Louise Irvine says she is 'more than ready' to challenge Health Secretary as leader of National Health Action Party after Labour, Liberal Democrat and Green Party members agree to back her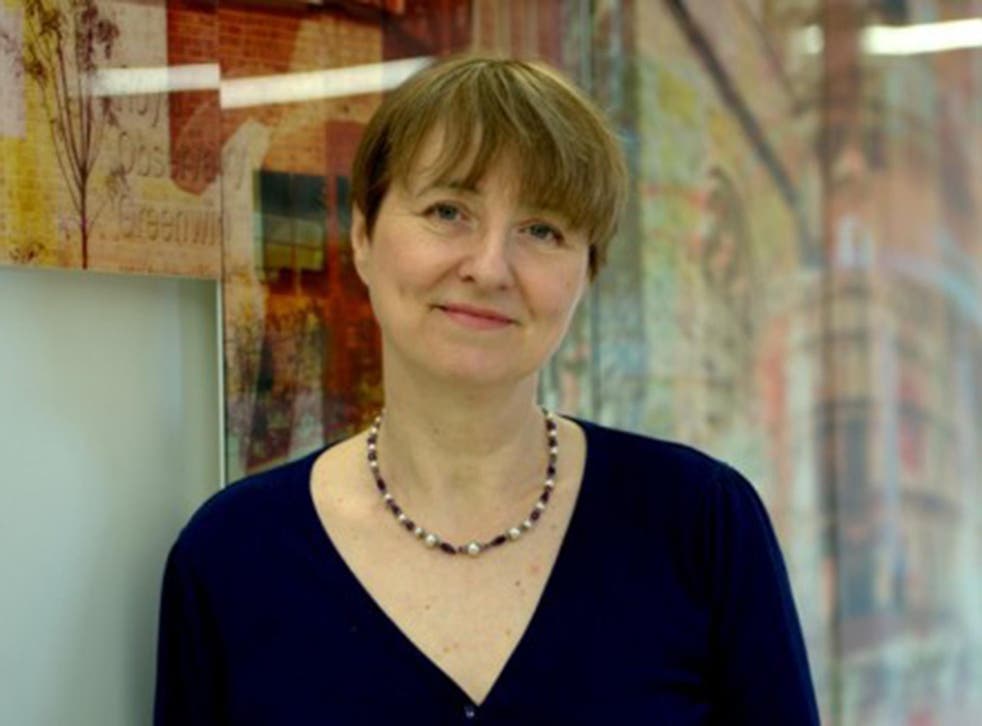 A doctor who is standing against Jeremy Hunt in the general election with the cross-party backing of left-wing activists has said she is "more than ready" to challenge the Health Secretary.
Louise Irvine, a GP working in Lewisham and leader of the National Health Action (NHA) party, is standing for the seat currently held by Mr Hunt in South West Surrey, after members of the local Labour, Liberal Democrat and Green parties agreed to unite behind her.
The Green Party has withdrawn their candidate from the race completely, while Liberal Democrat and Labour members agreed not to campaign in order to boost Dr Irvine's chances, despite their national parties standing candidates in the constituency.
The decision by left-wing activists to unite behind the GP — which marked a major step in the drive for progressive alliances across the country — was met with a stark response from the national Labour party, which on Monday expelled three executive members in South West Surrey who had been leading the movement.
But despite the opposition at a national level, local cross-party support for the NHA party candidate remains strong, with many Labour and Lib Dem activists in the constituency still said to be planning to vote for Dr Irvine and refusing to campaign for their own party candidates in the lead-up to the election.
Dr Irvine, who led a successful campaign against government plans to downgrade hospital services in Lewisham where she works, also ran against Mr Hunt in the 2015 election, where she came fourth without the backing of a progressive alliance.
Speaking to The Independent four weeks ahead of the election, Dr Irvine said that as a healthcare provider working day-to-day on the ground, she has the benefit of experience over Mr Hunt, who she accused of being "superficial and insincere".
"Jeremy Hunt is getting off lightly at the moment with what he's done to the NHS. This is an opportunity to make that a national focus," said Dr Irvine.
"I'm confident with the facts and I'm passionate about the health service. I care about it. With Jeremy Hunt it's superficial and insincere. He tends to repeat sounds bites. He's gotten away lightly so far, and deserves for someone to challenge him.
"I see how things are on the ground. I teach junior doctors who are training to be GPs and I've had lots of conversations about how they felt about the contract being imposed on them.
"They're very angry with Jeremy Hunt, and feel he abused statistics and misrepresents them. A lot of these junior doctors have said they'll help me in my campaign.
"I can see from the point of view of my patients; I want them to be able to get good care. I see the widening inequality: people suffering from the benefit cuts and the sanctions, people who disabled and no longer getting the benefits they need.
"As an advanced, modern, wealthy economy, we should be able to provide a decent level of basic public services for everybody — I don't think that's too much to ask at all."
Dr Irvine and the doctor-led NHA party oppose the privatisation of the health service, believe under-funding must be reversed and call for the integration of health and social care, as opposed to the current move towards accountable care systems.
"The market has wasted billions and we want to make it a public service again. The staff need to be properly valued and properly paid. We have to increase funding by at least £5 billion a year," Dr Irvine said.
"It is a fundamental duty of government to provide a decent health service for their population, and they have to find the money. We are the sixth richest country in the world. The money is there, you can find it in all kinds of ways.
"Most of the private companies that are providing healthcare are not paying any tax at all. Let's start with the companies we're outsourcing our NHS services to and get them to pay some tax. We must also integrate health and social care – people should get care on the NHS."
Steve Williams, one of the South West Surrey Labour Party executive members who was expelled for supporting the progressive alliance, described Dr Irvine as "incredibly able and articulate" and "totally passionate" about the NHS, which he said made her capable of holding the Health Secretary to account.
"Louise Irvine is incredibly able and articulate, and as a GP and someone who is totally passionate about the health service she would be a very good unity candidate to oppose him," said Mr Williams after he was suspended.
UK General Election 2017

Show all 47
"That's all we were trying to do — trying to get the Labour Party to see the sense in having a single candidate to hold Mr Hunt to account for what he's done to the health service — which is a key issue in this election."
Dr Irvine added: "I'm more than ready to take on Jeremy Hunt. I've done it before. He deserves to be held to account.
"And I'm overwhelmed by the offers of support I've had from right across South West Surrey, across many political parties, as well as NHS workers and other people saying they want to help."
Join our new commenting forum
Join thought-provoking conversations, follow other Independent readers and see their replies