England supporters urged to keep away as Southgate's team arrive home with no fanfare
FA believed to have requested a low-key homecoming because of security restrictions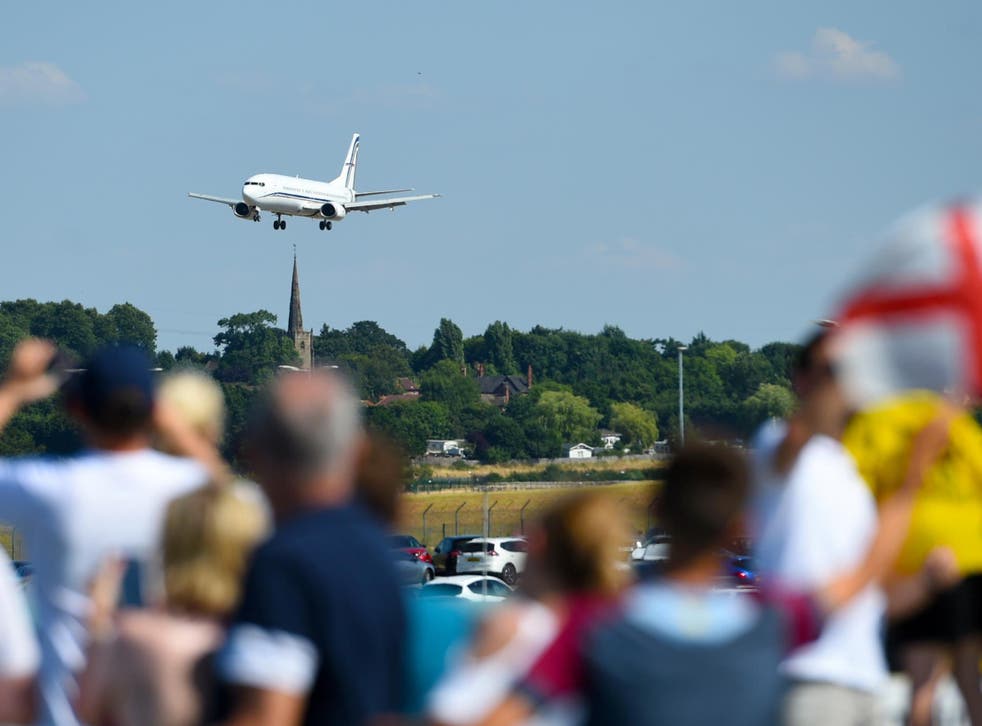 The England football team were hailed as heroes as they arrived home from the World Cup – but there were no celebrations as fans were told to keep away.
The squad, who gave the best Cup performance by England in 28 years, flew into Birmingham with their heads held high after reaching fourth place.
On social media, hundreds of people said they deserved "a heroes' welcome".
But there was no fanfare or welcoming party for the players, as airport chiefs warned wellwishers not to turn up.
Airport bosses said the FA had requested that there be no fanfare, and insisted there was no public viewing area.
Fans said the players had restored pride in English football and hope for future tournaments after they reached the semi-final.
But Birmingham Airport managers were accused of poor public relations when they tweeted: "Please be aware that there will be no public viewing area to see the England football team arrive home so we strongly advise the public not to come to Birmingham Airport as you will not see the team. Thank you for your cooperation."
They added: "We haven't made the decision to not arrange a homecoming. We're handling the flight as the FA asked & the area of the airport doesn't lend itself to a viewing area. We understand you want to welcome the team but you'll not be able to see them."
One disappointed fan, Chris Mitchell, replied: "Just as the nation re-engages with their national side for the 1st time in a generation, Birmingham Airport & @FA come up with this shambles. When exactly will the fans be able to congratulate the team on such a fantastic tournament? Short-sighted with fans once again missing out."
The FA is believed to have requested a low-key homecoming on security restrictions. Gareth Southgate also said he wanted to keep their arrival low-key.
However, Southgate and his team will be celebrated officially later: Downing Street said earlier this week that Theresa May wanted to honour them with a reception at 10 Downing Street.
Register for free to continue reading
Registration is a free and easy way to support our truly independent journalism
By registering, you will also enjoy limited access to Premium articles, exclusive newsletters, commenting, and virtual events with our leading journalists
Already have an account? sign in
Register for free to continue reading
Registration is a free and easy way to support our truly independent journalism
By registering, you will also enjoy limited access to Premium articles, exclusive newsletters, commenting, and virtual events with our leading journalists
Already have an account? sign in
Join our new commenting forum
Join thought-provoking conversations, follow other Independent readers and see their replies