Journalist refused post-Brexit settled status despite living in UK since age 10
Exclusive: Dahaba Ali told there is 'no evidence' she lives in UK despite having attended school in London, studied at University of Cambridge and currently working as a freelance writer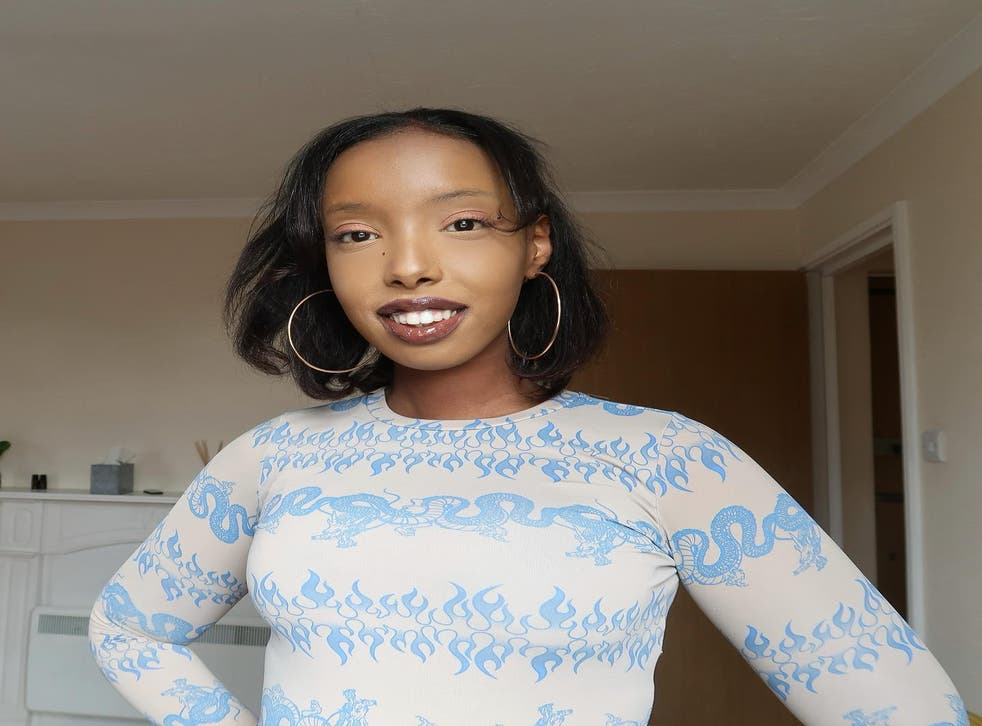 A journalist who has lived in Britain since she was 10 years old has been refused post-Brexit immigration status and could theoretically face deportation within months.
Dahaba Ali, 27, a Dutch-Somali national who studied at the University of Cambridge, was informed by the Home Office that she had not qualified for EU settled status on the grounds that they had "no evidence" that she has been in the UK after December 2019.
This is despite the fact that she has lived in Britain continuously for the past 17 years, during which she attended school in London and completed a History degree, and currently works as a freelance journalist.
Due to Brexit, EU citizens who wish to stay must apply for the new form of status through the scheme by 31 June. Those who do not risk becoming undocumented – leaving them unable to access state support and liable for removal from the country.
Ms Ali, who was born in the Netherlands after her parents fled from Somalia as refugees, applied to the EU settlement scheme in December 2020. She had already successfully applied for her mother, who cannot read English.
Read more:
"I wasn't at all worried. I – maybe naively – thought I would be completely fine, of course I would get my settled status," the 27-year-old told The Independent.
But on Thursday morning, she found an email from the Home Office dated 28 March in her inbox which informed her that she had been refused on the grounds that "the most recent evidence of [her] being resident in the UK and Islands is December 2019".
It stated that the department had tried to contact her "numerous times" to ask for further evidence via email, phone and text.
Ms Ali then found two emails in her spam folder from the beginning of March requesting more documentation. She had applied from her mother's phone because the digital application did not work from hers.
"My mum can't read English, so she may have received texts and not understood them, I don't know. But there's loads of things they could have done to get through to me. They could have called, sent a letter," she said.
Describing the moment she saw the email, Ms Ali said: "I saw the words 'refused' and I couldn't even read the letter properly. My first thought was I might be sent back, I don't speak Dutch anymore. I can't use the NHS. I had all these fatalistic thoughts about what was going to happen."
The Home Office latest EU settlement statistics show that 4.8 million applications have so far been concluded, of which 45,500 have been refused and 54,100 have been deemed to be "invalid".
Ms Ali, who has done campaign work for the3million, which advocates for people applying for settled status, added: "If I myself find it confusing and have fallen through the gaps, what about other people?
"I know I'm in a very privileged position. What about people who don't know their rights, much less are able to articulate them?
"I don't understand who this system is supposed to serve. I personally feel like we were told it would be a really easy process and nothing would go wrong and nothing would change – but it feels like a lot is changing."
Labour MP Kate Osamor told The Independent the government's approach to settled status risked creating another "Windrush-like disaster".
"It's clear the Home Office has wasted no time in applying the racist hostile environment policy to European citizens post-Brexit. Unless something changes Dahaba's case will sadly be one of many," she added.
Maike Bohn, co-founder of the3million, said Ms Ali's case was a reminder of how "precarious" the new digital-only status was.
"Both obtaining your rights, and later proving those rights, depend on a phone number and an email address. One letter ending up in your unchecked spam filter can leave you vulnerable to detention and deportation," she said.
"If people are struggling with digital applications, they will struggle with digital reminders. Their 'best efforts' to contact people must include a physical letter – for the cost of a stamp they can save someone's future."
A Home Office spokesperson told The Independent Ms Ali had "failed to provide evidence of her residence in the UK" and that she could reapply for settled status before 30 June 2021.
"We encourage her to get in touch with the helpline where our dedicated staff can support her to provide the requested evidence," they added.
"We made several repeated attempts to contact her over a number of weeks – by email, phone and text – but the evidence requested was not provided. We accept a range of evidence and will work with people on a case-by-case basis to consider other evidence if necessary."
Join our new commenting forum
Join thought-provoking conversations, follow other Independent readers and see their replies