Family of missing mum, Rebecca Minnock - who fled home with her toddler son two weeks ago - say she's in 'big trouble' now
Judge, Stephen Wildblood QC, is allowing all facts to be presented and will be 'grateful' for the press' help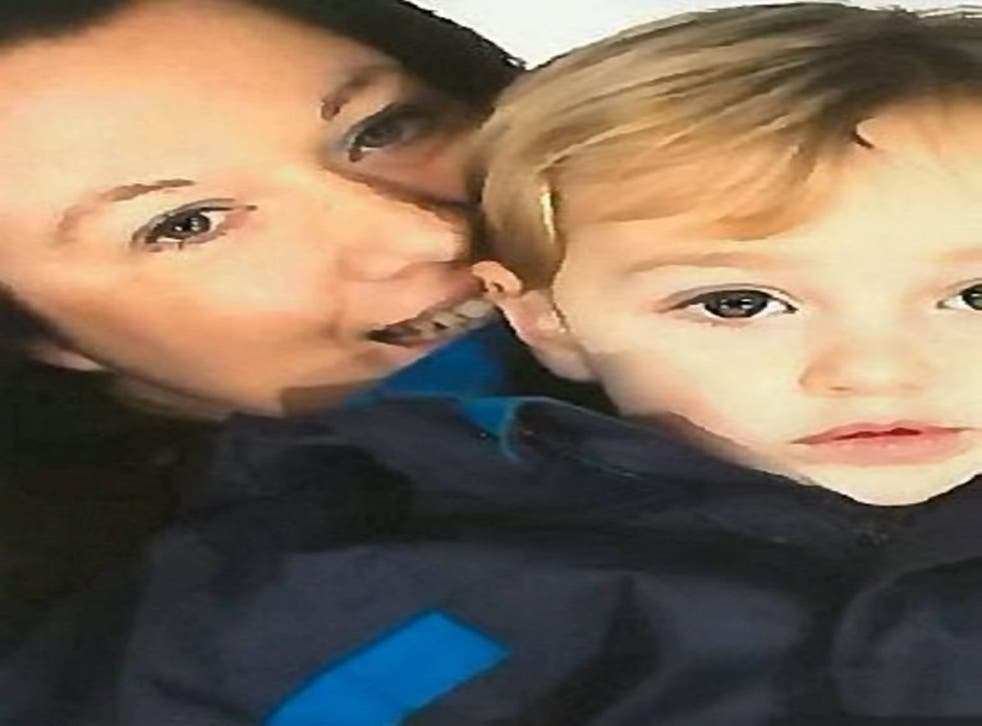 The family of a mother who fled home with her young son two weeks ago has said the situation has gotten "all out of hand" and that she's in "big trouble" now.
Rebecca Minnock, 35, ran away from her home in Highbridge, Somerset, with her three-year-old son, Ethan, after losing a two-year custody battle against his father.
Ms Minnock's aunt, Caroline Minnock, 54, assured today that the family knew nothing of her niece's plan to run-off – and even speculated that Ms Minnock may have left the UK.
She said: "It's all got out of hand. I think she's in big trouble.
"I know for a fact now that she won't see him [Ethan] again. She won't even get visitation."
Mrs Minnock also added that her niece had made contact and explained: "I know she has spoken to her brother to say she is fine, but she has called from a withheld number."
Meanwhile, Ethan's father, Roger Williams, spoke of his concern for his son and said: "I'm really worried about him. I just want him back."
After separating in February 2013, a legal case began between the parents the following month when Mr Williams applied for contact with his son.
Magistrates ordered that Mr Williams should have some contact with Ethan in the presence of Ms Minnock in August 2013, but this arrangement ground to a halt after two months.
Shortly after, Ms Minnock made allegations against Mr Williams which were completely rejected by a district judge in April of last year. In February 2015, Ms Minnock made more allegations which a judge found to be "fabricated" by Ethan's mother in order to "frustrate contact."
Louise Minnock said she spoke with her daughter shortly before she disappeared with her grandson and said: "She knew what was going to happen in court.
"I think Ethan was going to go to his father and, after a couple of weeks, she would get a call from Ethan and then maybe supervised access. I think she has panicked and couldn't take it."
Ms Minnock's family have since began a campaign, claiming she has been treated unfairly and are blaming social services, police and the courts of letting her down.
Ms Minnock was seen withdrawing cash at Asda in Highbridge at 8:17am on May 27 – the day of the court hearing.
She was driven off in a black Ford Focus, en route towards Cheltenham, where it is said members of her family live.
The judge said he was suspicious that Minnock's family knew more than they were letting on but said contempt had not yet been proven.
Ms Minnock is described as being roughly 5ft 3in tall and of medium build, with dark and wavy shoulder-length hair. Ethan has blond hair and blue eyes.
Anyone with any information on the whereabouts of both mother and son is being urged to contact police.
Register for free to continue reading
Registration is a free and easy way to support our truly independent journalism
By registering, you will also enjoy limited access to Premium articles, exclusive newsletters, commenting, and virtual events with our leading journalists
Already have an account? sign in
Register for free to continue reading
Registration is a free and easy way to support our truly independent journalism
By registering, you will also enjoy limited access to Premium articles, exclusive newsletters, commenting, and virtual events with our leading journalists
Already have an account? sign in
Join our new commenting forum
Join thought-provoking conversations, follow other Independent readers and see their replies