Nearly half of female prisoners have attempted suicide, figures reveal
Politicians urged to address 'mental health crisis' in prisons after data shows 46 per cent of female inmates have attempted to take their own lives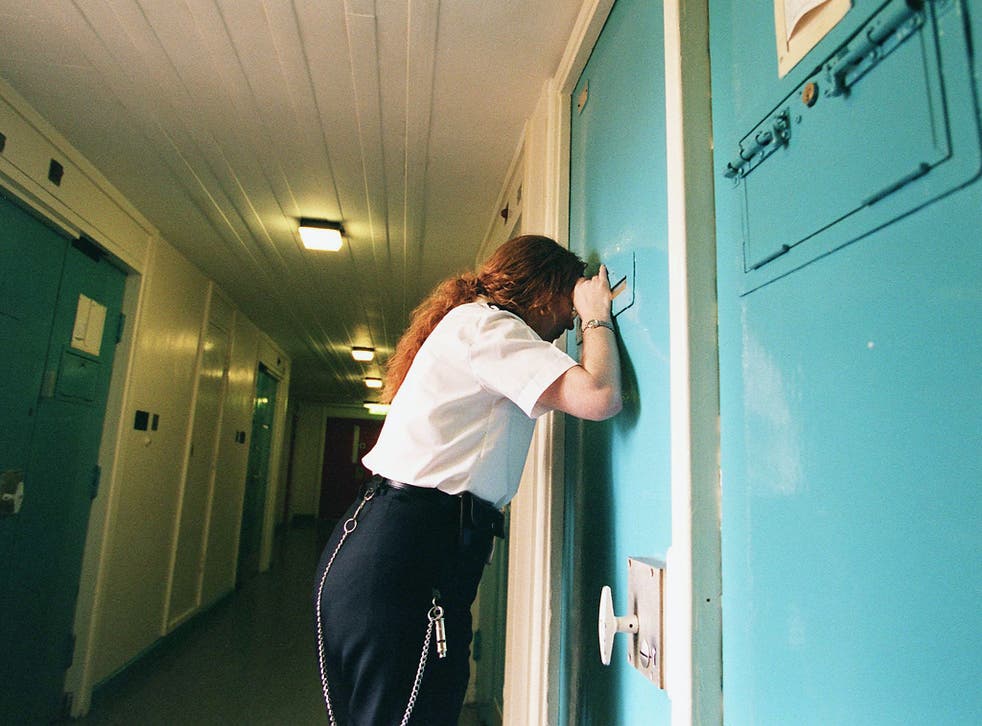 Almost half of female prisoners in England and Wales have attempted suicide, figures show, prompting urgent calls for the next government to address the growing mental health crisis in the penal system.
Figures released by the Prison Reform Trust reveal that 46 per cent of women in prison have tried to take their own lives at some point, compared with six per cent of the general population.
It comes after warnings in March that the alarming rise in suicides among female prisoners was linked to "inadequate" mental health provision and a "lack of urgency" among prison staff in responding to indications of mental illness.
From 2006, the number of female prisoners taking their own lives rose by one to three each year, reaching seven in 2015 and 12 last year.
Twenty-one per cent of the male prison population have attempted suicide, the Prison Reform Trust figures showed. They also revealed that a quarter of women and 15 per cent of male inmates have symptoms indicative of psychosis, compared with four per cent of the general public.
Nearly half (49 per cent) of women and 23 per cent of men in prison are meanwhile identified as suffering from both anxiety and depression, compared to 15 per cent of the wider population.
The figures, compiled by the Prison Reform Trust, offer the latest in a string of figures that point to a growing mental health crisis in jails. Official statistics released in April showed there were 113 self-inflicted deaths in the 12 months to March 2017, up 11 on the previous year, with the rate of self-inflicted deaths having more than doubled since 2013.
Self-harm reached a record high of 40,161 incidents in the 12 months to December 2016, up 7,848 from the previous year, while the number of incidents requiring hospital attendance rose by 21 per cent to 2,740.
In light of the findings, campaigners have urged that the next government — whatever its political complexion — must address the decline in safety and standards in prisons and increase support in the justice system for vulnerable defendants.
Peter Dawson, Director of the Prison Reform Trust, said there had been a "rapid decline" in safety and standards in prisons in recent years, and urged that cross-party action was required to commit to the "vital task" of abating the issues.
"These grim figures highlight the urgent need for the next government to address the rapid decline in safety and standards in our prisons, and to deliver on the cross-party commitment to provide timely support for people with mental health needs and learning disabilities in contact with criminal justice services, including when appropriate, diversion into healthcare," he said.
"We hope all political parties will use the opportunity of Mental Health Awareness Week to recommit to this vital task."
A report published by the Joint Committee of Human Rights (JCHR) last week on mental health and deaths in prison called for a legal framework to be introduced in the next parliament, including a mechanism to hold the Secretary of State accountable for reducing overcrowding, to help ensure the needs of people with a mental illness are recognised and met.
UK news in pictures

Show all 50
Responding to the JCHR report, Professor Pamela Taylor, Chair of the Royal College of Psychiatrists forensic faculty, called on the next government to bring forward legislation to alleviate "what is now a mental health crisis in prisons".
Ms Taylor added that the courts were repeatedly missing opportunities to divert those with serious mental health problems away from prison, with only 391 people having received a community-based mental health treatment order last year — nearly half the number 10 years ago.
Criminal justice experts warned in April that growing overpopulation and severe staff shortages had created a "toxic cocktail" within the penal system, after it emerged in April that two thirds of prisons in England and Wales were overcrowded.
Join our new commenting forum
Join thought-provoking conversations, follow other Independent readers and see their replies