Hope of cheaper cover for flood-risk homeowners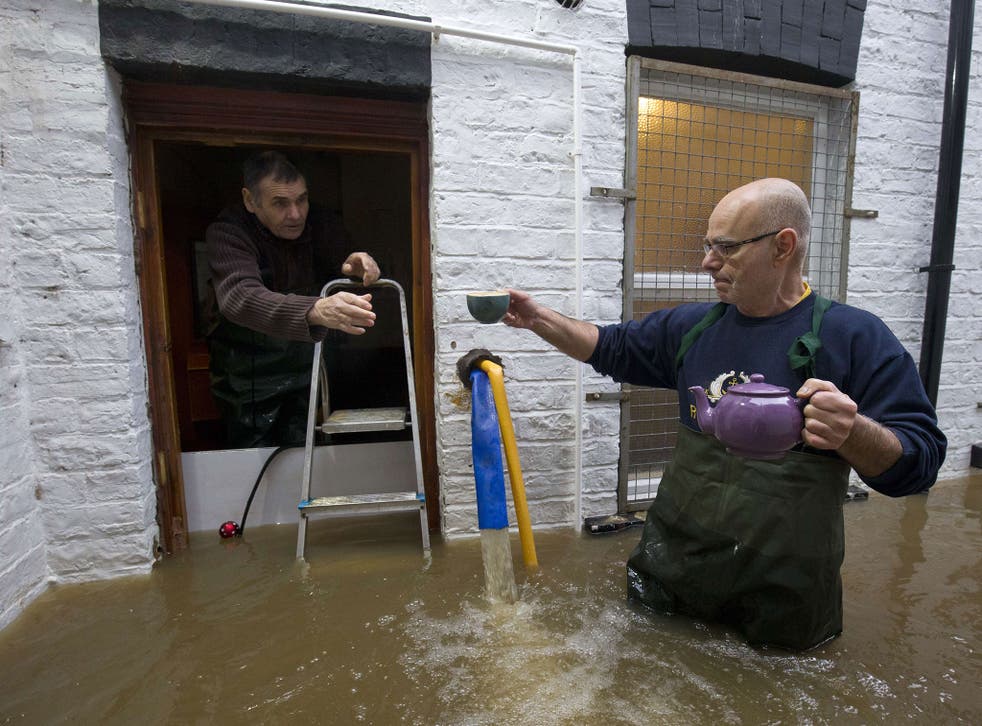 A flood-insurance scheme to help households at risk obtain affordable cover has been launched.
Flood Re aims to re-energise the home-insurance market for households living in flood-risk areas – and it could mean that for the first time in years households have a choice of providers.
The scheme works with insurance firms so people who own and live in properties that are most likely to flood can shop around more easily.
It is hoped that the increased competition will help drive down premiums for those affected. It is estimated that 350,000 UK households could benefit.
So far, the firms offering policies backed by Flood Re represent more than half of the home-insurance market – and more are expected to come on board. The list includes Admiral, Aviva, Churchill, Direct Line, LV= and More Than.
Burst river in Wales forces 500 people to evacuate their homes as flooding brings chaos to Britain

Show all 2
Brendan McCafferty, the chief executive of Flood Re, said he was "delighted" the scheme was now live.
"This should make flood cover more affordable and accessible to those in high flood-risk areas over time," he said.
"Consumers should check the Flood Re website to see which insurers are signed up, speak to their current insurer and be prepared to shop around. When buying a policy they should make sure it is the best one for them, not just the cheapest.
"If you are in a high flood-risk area then Flood Re may also mean having a choice of insurance provider for the first time in many years. Again, shop around and see what cover and prices you are offered."
The scheme is funded by an annual levy on insurers. The initiative removes the flood-risk element of insurance for an insurer and so keeps the cost of the policy down.
The Association of British Insurers (ABI) said some insurers would be contacting customers directly to tell them about how Flood Re can make a difference. Consumers can also call their insurer to find out if they can offer new options.
However, the ABI stressed there is no need for customers to take any action now if their policy is not due for renewal – they may find an even-greater choice of cover when they are ready to renew.
The ABI said fully drying out, repairing and restoring a flooded home often cost between £20,000 and £45,000 so buying insurance for properties which were likely to flood was often more expensive.
Join our new commenting forum
Join thought-provoking conversations, follow other Independent readers and see their replies