Forgotten edition of Magna Carta found in Kent council archive could fetch up to £10m
The edition from 1300 is ripped and has around a third missing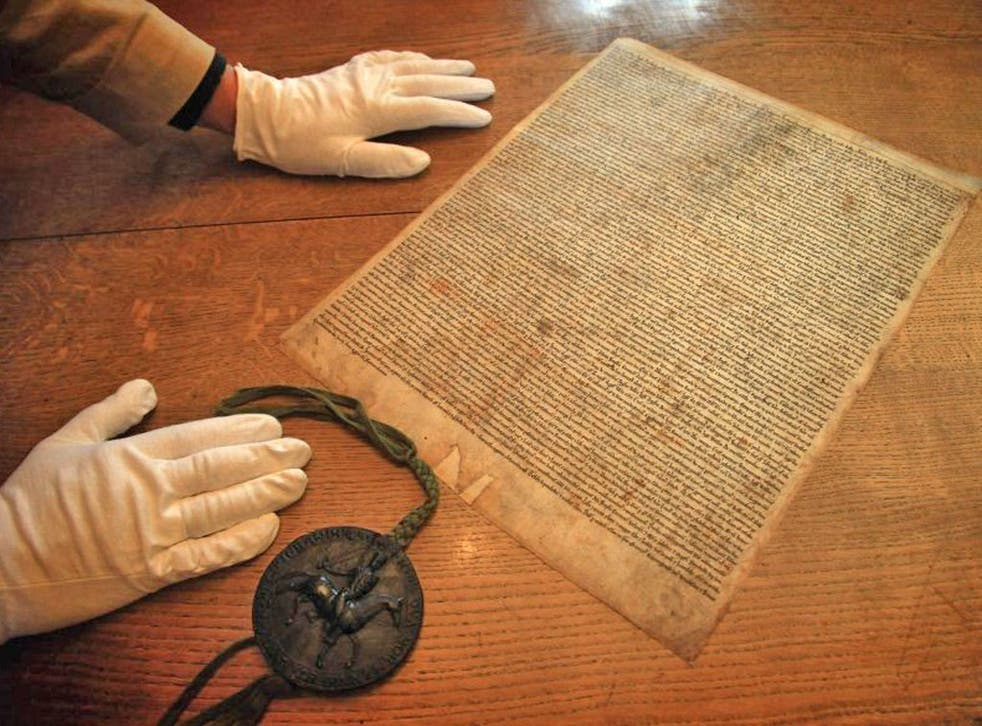 An edition of the Magna Carta, which is estimated to be worth up to £10 million despite severe damage, has been found after it lay forgotten in a council's archives.
The document – that established the principle of the rule of law and protection of civil liberties in 1215 was found in the files of the history department of Kent County Council.
In pictures: Magna Carta anniversary

Show all 4
The charter, which was originally drafted by the then-Archbishop of Canterbury and agreed by King John of England to make peace with rebel barons, was kept in archives in Maidstone but belongs to the seaside town of Sandwich.
Professor Nicholas Vincent, of the University of East Anglia, who verified the authenticity of the document, said: "It is a fantastic piece of news for Sandwich which puts it in a small category of towns and institutions that own a 1300 issue."
The fact that Sandwich had its own Magna Carta is further evidence that the document was issued more widely than previously thought and more copies could turn up, Prof Vincent added.
There are only 24 editions of the Magna Carta in known existence around the world and, due to its rarity, Prof Vincent said the value of the Sandwich edition could be up to £10 million but it was ripped and has about a third of it missing.
The discovery was made by archivist Dr Mark Bateson at the end of December just before the 800th anniversary year celebrations of King John's concession when four known 1215 editions were brought together in the British Library.
Two of the early editions were kept in the library while the other two were transported to the one-day exhibition from Salisbury Cathedral and Lincoln Cathedral.
The Sandwich edition was found next to the charter in a Victorian scrapbook and its high value comes from the fact it also comprises the Forest Charter. There is only one other such pair in the world, owned by Oriel College, Oxford.
Sandwich is hoping to benefit from its potential as a tourist attraction.
Paul Graeme, mayor of Sandwich Town Council, said: "On behalf of Sandwich Town Council, I would like to say that we are absolutely delighted to discover that an original Magna Carta and original Charter of the Forest, previously unknown, are in our ownership.
"To own one of these documents, let alone both, is an immense privilege given their international importance."
Join our new commenting forum
Join thought-provoking conversations, follow other Independent readers and see their replies