Director of G4S immigration detention centre resigns after abuse of migrants exposed
G4S faces further investigation over its management of Brook House, near Gatwick Airport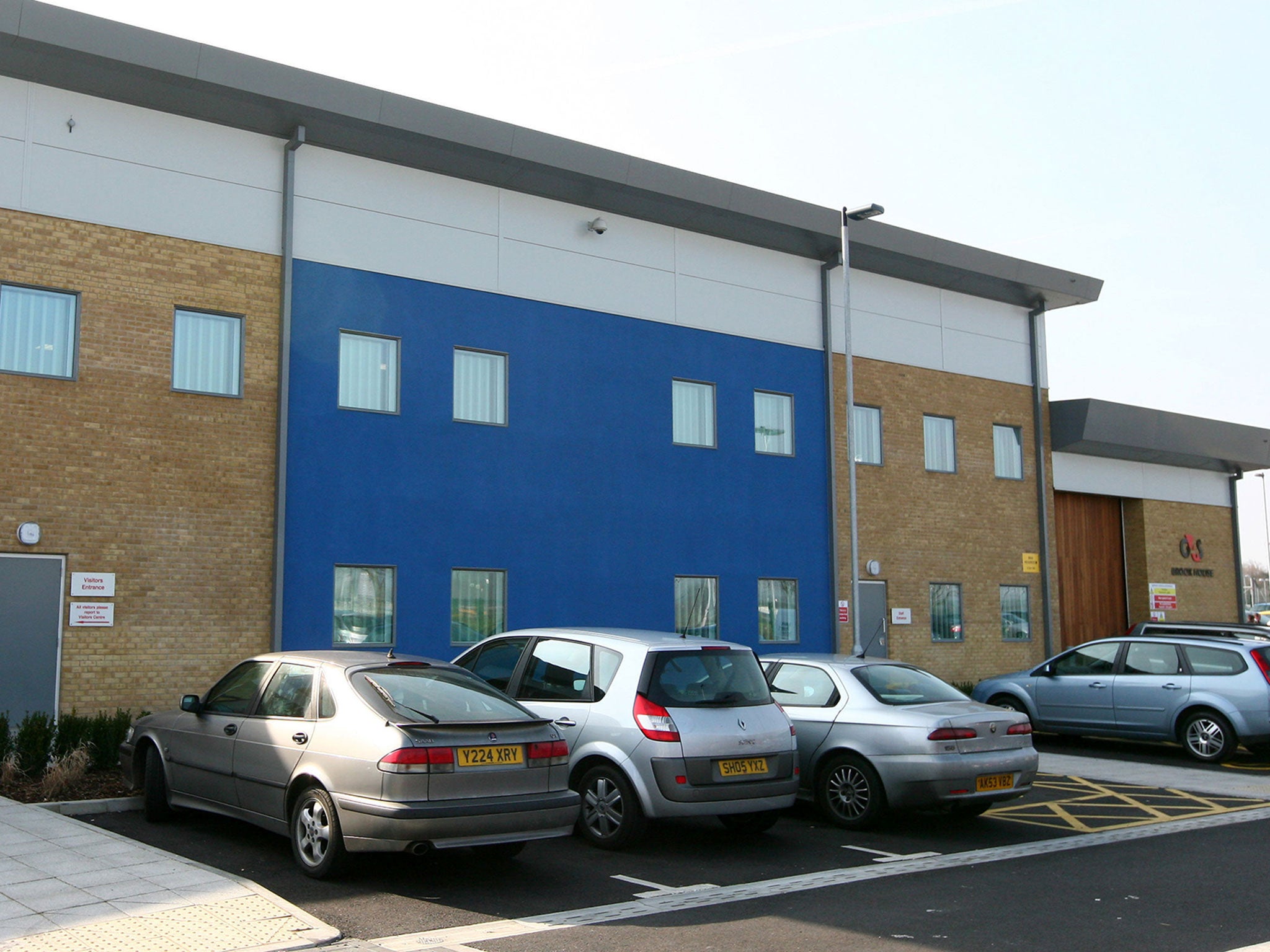 The director of a G4S-run immigration centre where staff were filmed abusing and humiliating vulnerable migrants has resigned as the controversial security firm faces further investigations.
Ben Saunders left his role at Brook House, near Gatwick Airport, with "immediate effect" three weeks after the scandal broke.
Jerry Petherick, the managing director for G4S Custodial and Detention Services, said an interim director would be put in place before the appointment of a replacement.
Undercover footage broadcast by BBC Panorama showed vulnerable detainees being abused, restrained, insulted and humiliated by guards, amid drug abuse, self-harm and suicide attempts.
Mr Petherick and another G4S manager were grilled over the scandal during a hearing before the Home Affairs Committee, which said it would continue investigating allegations over how the firm was charging the Government.
Peter Neden, president of G4S UK and Ireland, told MPs he felt "ashamed" watching the footage and the exposé was the first he heard of the abuse.
"I was ashamed of what I saw," he told the committee earlier this month. "I am very sorry… if we were in any way aware of any of that behaviour we would have taken action.
G4S accused of 'culture of intimidation' against asylum seekers
"We are undertaking an immediate action plan to make sure that this can't happen again. We take these events very seriously indeed. There is no place for behaviour of that kind in our business."
A member of staff filmed colleagues abusing detainees and mocking people who were receiving medical treatment after self-harming or taking drugs.
Disturbing scenes included the response to a detainee who was trying to strangle himself and put a mobile phone battery in his mouth.
A custody manager was filmed telling him: "Plug him in and he'll be a Duracell bunny."
As the detainee was being restrained, the undercover reporter filmed another member of staff allegedly choking him in what he described as "the most distressing treatment" he saw during his time at Brook House.
G4S said three employees have so far been dismissed over the footage, with seven others suspended.
The company has also commissioned an independent inquiry and said it was assisting a police investigation.
Committee chair Yvette Cooper told the hearing it was a matter of "very grave concern" that G4S appeared to have failed to tackle staff misbehaviour following mistreatment revealed at a young offenders' unit last year.
Ms Cooper accused G4S of failing to have "any grip at all" on the situation and said its response was "remarkably similar" to what had been promised before.
"This raises extremely serious questions about their management, training, oversight and whistleblower policies and their ability to safely operate this contract," the Labour MP said.
"We also heard disturbing allegations that G4S misled the Home Office to increase their profit, which we will pursue further."
Campaigners have called for the firm to be stripped of contracts to run immigration centres and the Bail for Immigration Detainees charity wrote to Amber Rudd demanding a public inquiry.
Brook House is one of two immigration centres run by G4S in the UK and has capacity for 508 adult men.
The centre was designed to hold people for up to 72 hours ahead of deportation but some people have been detained there for almost two years.
The UK is the only country in Europe to allow indefinite immigration detention and campaigners and independent inquiries have long called for the practice to be curtailed.
Concerns have also been raised over the mixing of foreign criminals who have served prison sentences for violent crime and vulnerable asylum seekers like Samim Bigzad, an Afghan asylum seeker now at the centre of a high-profile legal battle against the Government.
G4S sold its youth detention centres following last year's scandal at Medway, but still operates five prisons in England and Wales.
The company has been hit by numerous scandals over its handling of international contracts for security and prisons, including failing to properly staff security teams at the London 2012 Olympics, losing control of rioting prisoners at HMP Birmingham, allegedly manipulating police telephone data and hiring the Orlando terror attacker Omar Mateen in the US.
Many controversies have focused on the treatment of detained immigrants by G4S guards, and their use of force while working for the UK Border Agency and prison service.
Three G4S guards were cleared of manslaughter after the death of Jimmy Mubenga, who was fatally restrained on a deportation flight from Heathrow in 2010.
In that year alone, the company received more than 700 complaints from detained immigrants, including allegations of assault and racism.
G4S was forced to repay £108.9m to the British Government in 2014 after overcharging on contracts to electronically tag offenders.
The Serious Fraud Office had opened an investigation into G4S and Serco after it emerged that both firms had been charging for tagging criminals who were either dead, in jail or never tagged in the first place.
Join our commenting forum
Join thought-provoking conversations, follow other Independent readers and see their replies